Through an extension of Google Chrome there is the possibility of looking without a trace. When you look at a story on Instagram, the person who posted it may find out about it, that's why in this guide I want to give you the opportunity to browse and look at what your friends have posted on their profile and let you discover. how to see Instagram stories anonymously.
All you have to do is get comfortable and take a few minutes of free time, because anonymity will allow you not only to hide your name, but also to prevent the story user from noticing your visit.
How to see Instagram Stories anonymously on PC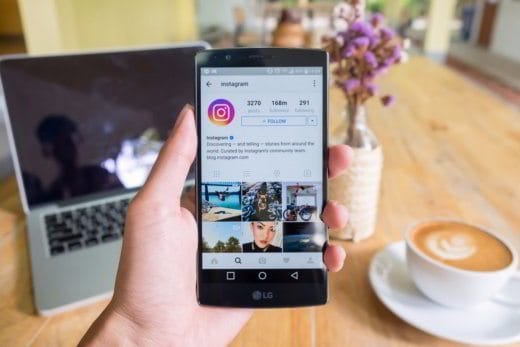 Viewing Instagram stories without letting it know or without knowing it, can only be done through the use of the desktop version of Instagram and with the installation of the plugin Chrome IG Story on browser Google Chrome.
After pressing the buttons Add e Add extension of the add-on Chrome IG Story, go to the desktop version of Instagram while staying connected to the Google Chrome browser.
Log in with your Google account and once you have completed the add-on installation, you will notice an eye icon next to your name. Click on it and you will activate the mode for see Instagram stories anonymously.
From this moment on, any story you view will not be marked as viewed and your name will not appear in the list of people who have seen the story.
Chrome IG Story also allows you to download Instagram stories in zip format without notifying it. Once you have opened the story of a user you are following, just click on the down arrow icon to download the video or photo to your PC.
To disable Chrome IG Story, all you have to do is click again on the eye icon among the add-ons, at the top right, and disable anonymity.
How to see Instagram Stories anonymously on Android
If you have an Android smartphone to watch Instagram Stories anonymously, just download the app from the Play Store Story Saver for Instagram. It is an app that not only allows you to save photos and videos from Instagram stories without letting the person who posted it know, but also to view Instagram stories without notifying them. By doing so you will be able to see the latest stories created at any time.
How to see Instagram Stories anonymously on iPhone with StoriesIG

If you own a iPhone the solution to watch Instagram stories anonymously, is to connect to the Apple browser, Safari and open the website storiesig.com. Here enter in the search bar the Instagram username of the person whose stories we want to see and press Submit on the keyboard. Then presses on the user profile obtained to access the stories published in the last 24 hours. Through Storiesig you can view Instagram photos and videos without leaving a trace and click on the button Download to download everything you want.
Thanks to Storiesig even without entering your Instagram username, you will be able to see the stories of your favorite characters. You don't need to download anything but just enter your username (without @) and press on Submit.
Alternative to StoriesIG
Qoob Stories is an application that allows you to view and download all the contents of the platform while maintaining anonymity. Valid alternative to StoriesIG, this app allows you to access your Instagram account and see the stories of friends, even the hidden ones, without any difficulty.
Starting Qoob it will take you a few clicks to download the contents of photos, videos and stories and to backup your account (provided you have provided the token). At the top you will find the bar where you can search for the Instagram accounts you want to view or the accounts from which to download content.
You can sign up for free and monitor and download content from two accounts for up to 200 pieces of content per day.
Il piano free will not allow you to access private account posts.
The personal plan at the cost of 8,54 per month, it will give you the ability to follow 10 profiles at a time and download infinite content.
The commercial plan it is the most expensive and complete one and will give you the opportunity to follow an unlimited number of profiles.
Spy on Instagram Stories with a temporary profile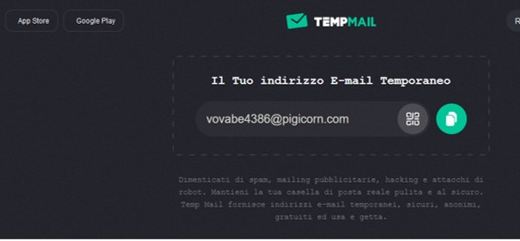 Create a fake Instagram account is another solution for viewing stories in secret. There are online services that allow you to create a temporary email to be able to log in with a temporary fake account.
Tempmail for example it is a disposable e-mail service that allows you to receive e-mails to a temporary address that self-destructs after a certain time.
To use it, you need to go to the site of Tempmail (it is also available on Android and iOS). Under "Your temporary e-mail address" copy the e-mail address provided to you. Go up Instagram e Create a new account. Select Login by email address and in the registration data, enter the email address of Tempmail. Follow the wizard by entering your username and password and complete everything.
Until you are asked to verify your identity you can use this account with confidence and view Instagram stories anonymously when and how you want.
Read also: Best Temporary Email Services
Other useful articles
The best Instagram hashtags
Instagram does not upload the Stories: how to solve
Phrases to put under Instagram posts