Welcome to this tutorial offered by Soultricks in which we will explain how a user can viewInstagram stories or insta Stories anonymously, without being noticed, and all thanks to a Google Chrome extension, which you will get through their website. Stay until the end of the post to discover many tricks about this wonderful Social Network. We also offer you a list of the best alternatives to StoriesIg so you can decide which one to use.
Through a Google Chrome extension there is the possibility to watch instagram stories online without being noticed. When you view a story on Instagram, the person who posted it might find out, that's why in this guide I want to give you the opportunity to browse and look at what your friends have posted on their profile without being seen. how to view Instagram stories anonymously.
All you have to do is get comfortable and take a few minutes of free time, because anonymity will allow you to not only hide your name, but also prevent the user of the story from noticing your visit.
How to view Instagram stories anonymously on PC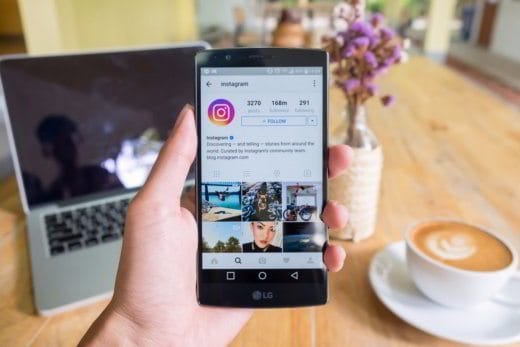 View Instagram stories without being seen, can only be done by using the desktop version of Instagram and installing the Chrome IG Story plugin your Google Chrome browser.
After pressing the Add and Add Chrome IG Story extension buttons, go to the desktop version of Instagram while remaining logged into the Google Chrome browser.
Sign in with your Google account and once you have completed the installation of the plugin, you will see an eye icon next to its name. Click on it and you will activate the mode to view Instagram stories anonymously.
From this point on, any story you view will not be marked as viewed and your name will not appear in the list of people who have viewed the story.
Chrome IG Story also allows you to download Instagram stories in zip format without notifying you. Once you've opened the story of a user you're following, simply click the down arrow icon to download the video or photo to your PC.
To disable Chrome IG Story, all you have to do is click again on the eye icon between the add-ons in the top right and disable anonymity.
How to view Instagram Stories anonymously on Android
If you have an Android smartphone to view Instagram stories anonymously, simply download the app from Play Store Story Saver for Instagram. It's an app that not only allows you to save photos and videos from Instagram stories without the person who posted them knowing, but also to view Instagram stories without notifying them. By doing so, you will be able to see the latest stories created at any time.
How to view Instagram stories anonymously on iPhone with StoriesIG


If you have an iPhone the solution to view Instagram stories anonymously, is to connect to Apple's browser, Safari and open the storiesig.com website. Here enter in the search bar the Instagram username of the person whose stories we want to see and press Send on the keyboard. Then press on the user profile obtained to access the stories posted in the last 24 hours. Through Storiesig you can view Instagram photos and videos without leaving a trace and click on the Download button to download everything you want.
Thanks to Storiesig even without logging in your Instagram user, you will be able to see the stories of your favorite people. You don't need to download anything, just enter your username (without @) and press Send.
15 Best Alternatives to StoriesIG
Instagram Stories let you see what your friends are up to in their daily lives. They only stay up for 24 hours, so many people use them to share small moments from their day-to-day, reserving their main profile for better, more professional images.
However, the downside (or upside?) of Instagram Stories is that when you view someone's story, they can see that you've seen it. If you want to stalk an ex or friend without them knowing, there's no way you can view their Instagram story without them knowing you're seeing what they're up to.
Sure, you can always create a fake account, but this takes some work and they may eventually figure out that the fake account is you and block you. Even if they don't block you, if they discover or suspect you created that fake account, they'll know you're stalking them.
StoriesIG is a great solution to this problem. It allows you to retrieve any public Instagram story on a third-party platform, without even needing an Instagram account.
Not only can you view the stories, but you can also download them to your device.
However, StoriesIG has several drawbacks. First, it only shows you Instagram Stories posted in the last 24 hours.
It doesn't show you a list of Instagram highlights pinned on the main profile page. It also doesn't show you Instagram posts, nor does it allow you to see a profile picture up close.
Sometimes, a private account will ask you to follow back and you'll want to see their profile picture to make sure you know them. However, profile pictures are very small on Instagram and cannot be enlarged.
Other StoriesIG alternatives allow you to enlarge Instagram profile pictures. This also applies to private accounts, as profile pictures are always public, regardless of whether the rest of the account is private or not.
Also, StoriesIG is unreliable. Although I used it frequently, it had not worked well for many months and usually just displayed an error message.
To be clear, there are several versions of StoriesIG. For example, there is StoriesIG.net and StoriesIG.app.
However, both are unsatisfactory. Both have connectivity issues and bugs, and while StoriesIG.app shows you Instagram posts, it doesn't show you the highlights.
StoriesIG.org is pretty much the same as StoriesIG.net; it looks like a carbon copy of it. It didn't work for me either.
If you want to download your content to create a backup of your Instagram profile, StoriesIG isn't the best option either. It's complicated to use and will take a lot of time, even if you use StoriesIG.app, which allows you to download your posts.
There are better options available.
Today I'll show you the 15 best StoriesIG alternatives for viewing Instagram Stories, downloading Stories, viewing posts and reels, and viewing profile pictures up close. Let's get into it.
1.-Ingramer:
Ingramer is an excellent alternative to StoriesIG that not only allows you to view stories and download them, but also to view posts. If you can't log in to an account or don't have an Instagram account, you can use the profile view tool to view a specific profile.
In addition, Ingramer makes it easy to download images and videos from Instagram. If you want to download a video, copy the URL and enter it into the tool and you can download it.
There is no direct way to download a video posted on someone's Instagram profile from Instagram. However, you can do it with Ingramer Downloader Tool.
Not only can you download any image, video or video from IGTV, but you can also download entire profiles in bulk if you subscribe to the premium plan. This can also be your profile if you are afraid that your account will be locked and you will lose your photos and you want to backup your account.
One interesting feature of Ingramer that StoriesIG doesn't have is that StoriesIG will ask you to visit the website and enter the profile you want to spy on manually, every time. This can get pretty boring.
Ingramer, on the other hand, allows you to monitor and track many profiles automatically, even if it costs more. This feature ensures that the new account stories you track are displayed in your Ingramer account every time you log in.
You won't need an Instagram account for the auto-tracking feature and it won't be linked to you in any way, so the person you're spying on won't know you're watching. Since the information is retrieved through public servers, additional people won't even appear in the "viewer" lists of your stories, so they won't be wise anymore.
2.-Instadp:
Instadp is one of my favorite tools for downloading Instagram Stories, highlights, and images. It has a very intuitive interface.
To get started, enter or search for a profile in the search bar at the top of the page. Once you view an account, it will be saved in the search suggestion until you clear your cookies, so you can go back and view it again.
There will be four sections:
Profile
Full Size
Stories
swirls
What I like most about Instadp is that when you click on the Stories tab, you will see not only the stories posted in the last 24 hours, but also the story highlights. The story highlights will be organized exactly as they are organized on the profile page, with different covers/categories highlighted.
StoriesIG, on the other hand, doesn't show you Instagram highlights.
However, when you click on one of the story highlights, you won't have to keep swiping to the left to see one story after another like you should on Instagram. Instead, all the story highlights below the cover you clicked on will be available on the page, and all you have to do is scroll down to see them all.
When you're done, simply click the Back button and you'll be returned to the Stories tab, where you can click on the cover of another featured story.
You can download each story and the story highlights.
The Reels section will show you Instagram Reels, while the Full Size section will show you an enlarged image of the profile picture.
The downside of Instadp is that it doesn't show Instagram posts. It shows you how many posts and followers each account has, but only gives you a link to their Instagram profile.
Also, Instadp now requires you to complete a two-step captcha before you get results. The nice thing is that once you do this once, you can log into multiple accounts without having to repeat the captcha until the session expires.


StorySaver.netStorySaver
.net is another one of my favorites. Unlike StoriesIG, it shows you current highlights and stories, and makes it easy to see the exact highlights you want to see.
When you log into a profile, you'll first see all of its stories. You can scroll down to see all the stories and download them all.
Highlights will appear after scrolling down and viewing all current stories. Click on the View Highlights section to see a list of story highlights covers.
Scroll down to see all the covers. The highlights of each cover will not be displayed automatically; when you click on a cover, all of the cover's highlights will be revealed.
Then keep scrolling to the bottom of the highlights to get to the next cover.
StorySaver.net also has a tool for downloading videos. Simply enter the URL of the Instagram video you want to download into the tool.


4. InstalkrInstalkr
is a really cool website that has a number of features that StoriesIG doesn't have. First of all, it allows you to view both stories and recent posts.
However, it goes much further than that. If you sign up for a free account, you can purchase "monitoring packages," which start at $9.99.
When you monitor an account, not only will you be able to see new updates, but you will also be shown things that the account has posted and subsequently deleted.
It will also show you information like:
Things this account likes on Instagram.
Posts they comment on, including deleted comments.
Accounts they are following and unfollowing.
Other accounts that like posts created by this account.
Other accounts that write comments on this account's posts.
All these features are not available in StoriesIG.
However, there was one thing I didn't like about Instalkr and that was that I had to complete a captcha for every action. After a while, it became annoying and frustrating and I had to complete those captchas even though I was logged into my account.
Also, the tracking feature is somewhat limited as it's not possible to track accounts with a large number of followers, including high-profile celebrities, as it's too much work for the tool.


5. DumporDumpor
is a great alternative to StoriesIG because it not only allows you to view posts and stories anonymously, but also lets you search Instagram for posts related to specific hashtags or locations without the need for an account.
I love that it helps you find all sorts of accounts related to the one you're interested in. For example, if you type Kim Kardashian in the search bar, it will not only show the official Kim Kardashian account, but also various fan accounts.
This feature can be useful when you want to search for an account but don't know the exact username. It can also be useful for other reasons, for example, if you want to see all the top accounts associated with "New York City".
Not only will you see the posts on your selected account, but it will also show you how many likes and comments each post received and how long ago it was posted. StoriesIG does not provide you with such analytics.
Even more: you can see posts where the specific user has been tagged. StoriesIG does not include these types of posts.
You can also download stories they have posted in the last 24 hours.


6. InstaStoriesInstaStories
(Insta-Stories.online, not to be confused with other Insta-Stories sites) is an excellent alternative to StoriesIG. I found it very fast, as it displayed stories and posts immediately, without the delays and errors that are so common when using StoriesIG.
You can click on any story or post to download it. While you can only view stories and posts, the website has an excellent user interface, as it doesn't take long to load and doesn't have too many annoying ads or pop-ups.
It also doesn't have frustrating captchas, making it a great option if you want to quickly view someone's stories or posts.


7. Big BangGramBigbangram
is a good alternative to StoriesIG because it allows you to download a lot more stuff, including highlights and even entire profiles! You can see a full list of their Instagram download tools here.
There are separate tools for downloading:
To download a complete profile, simply enter the username into the appropriate tool. You will then be shown your entire profile and can select which photos, stories, videos and highlights you want to download.
Bigbangram is free and does not require the creation of an account. Downloading is easy and, while a full profile may take a while to load, there is no need to complete annoying captchas.
8. Save InstagramSave
Instagram is an Instagram download tool that allows you to save photos, pictures, videos, stories and images from your profile.
Sometimes it can be a little bit boring, so you may have to try it a few times until you can't manage to upload everything you are trying to upload, but it works and allows you to upload much more than StoriesIG.


9. Anon IG ViewerAnon
IG Viewer is a StoriesIG that I love for its ease of use and fast loading times, unlike StoriesIG. It allows you to view both stories and posts and save them all.
Inoltre, quando digiti un nome nella barra di ricerca, caricherà automaticamente i suggerimenti degli account principali relativi al termine di ricerca, facilitando la ricerca del contenuto esatto che stai cercando. StoriesIG does not.


10. StoriesGrams

StoriesGrams, unlike StoriesIG, not only allows you to download stories and posts, but also gives you analytics on the account you are looking for.
You will be able to download these types of media:As the tool can crash a bit sometimes, try again if it doesn't work the first time.

You'll see these reviews:

Total likes in the last 12 posts

Average likes per post in the last 12 posts

Total comments in the last 12 posts

Average number of comments per post over the last 12 posts

How many of the last 12 posts were images and how many were videos?

How much time has elapsed between each post, on average

Overall, I also like the interface better than StoriesIG's interface. I think the user experience and design are better.



11. Instasaved
Instasaved is an excellent alternative to StoriesIG because it allows you to download not only stories but also highlights, posts and profile pictures. Also, I found that it loads very fast, much faster than StoriesIG.
Simply enter any username in the toolbar and you will see a list of your current stories. You can switch tabs to other tools, which allow you to download highlights, posts, videos, IGTV and profile pictures.



12. Apkun
Apkun is an excellent alternative to StoriesIG that allows you to view posts and stories, as well as post analytics, something StoriesIG doesn't offer. It has quite a bit of advertising, but it works, so be patient with the site.
Enter a name or hashtag to find associated profiles. Then click on the profile to view posts and stories.



13. izoomtú
izoomYou is an excellent alternative to StoriesIG for enlarging profile pictures. It will display any profile photo, public or private, highly magnified, allowing you to see exactly what is happening in the profile photo, who is in the photo, and what those people are doing.
In addition, you can use izoomYou to view Instagram posts and stories.

14. 4K Stogram
4K Stogram is software that you can download to your desktop computer for the purpose of downloading Instagram stories and posts.
It has a number of features that StoriesIG does not, including the ability to download highlights and the ability to download private Instagram content if you get permission from the account owner.
These are some of the excellent features possible with 4K Stogram:

Download multiple Instagram posts at the same time

Download Instagram posts with their original captions.

Download posts by location or hashtag

Download Instagram Stories

Download Instagram highlights, including covers, and organize them into the categories the account holder placed them in

Download Instagram posts from a specific time frame.

By logging into your or a friend's account in the app, you can download all content, even if it is set to private. As such, 4K Stogram is a better tool than StoriesIG for downloading and backing up your Instagram content.

The reason I don't include 4K Stogram higher up on this list is that it's not free. Instead, you'll need to purchase a license to use the software; the good thing is that you'll only have to pay a one-time fee, not a recurring subscription.
The license starts at just $9.99, which will allow you to sign up and track 10 Instagram accounts and manually download unlimited stories, highlights, posts, videos and tagged posts.
However, you will not be able to download the publications with their subtitles; that costs a bit more. I suggest you check 4K Stogram's pricing page for up-to-date pricing information.
Another disadvantage of 4K Stogram is that you must download the software to your desktop computer; it is not a cloud-based tool. However, you will remain anonymous.

15. Barinsta
Let's be honest. StoriesIG and many other Instagram stories websites or post downloaders have a lot of ads; moreover, some may experience errors or delays in retrieving certain data sometimes.
Barinsta is a completely different thing. Unlike StoriesIG, it's not just a simple downloader but a completely legitimate Instagram client.
It's clean and easy to use, with no annoying ads, and you don't need an Instagram account to use it. However, if you have an Instagram account and use it to log into the app, you'll be able to download your private content, which you can't do when you're in public mode.
However, you can always download public content, without logging in and having an account. You can view stories, hashtags, posts and almost everything else available on Instagram without having an account.
You can also use the client to interact with posts when you're online, and you can even send direct messages. However, you must download the app on your device (it's available on F-Droid and GitHub).
Spy Instagram stories with a temporary profile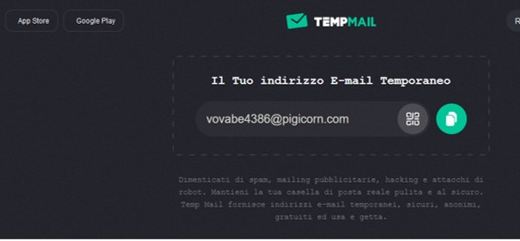 Create a fake Instagram account is another solution for secretly viewing stories. There are online services that allow you to create a temporary email so you can log in with a temporary fake account.
Tempmail for example, is a disposable email service that allows you to receive emails to a temporary address that self-destructs after a certain amount of time.
To use it, you must go to the Tempmail site (it is also available on Android and iOS). Under "Your temporary email address", copy the email address provided to you. Upload Instagram and Create a new account. Select Login by email address and in the registration details, enter the Tempmail email address. Follow the wizard by entering your username and password and complete everything.
Until you are asked to verify your identity, you can use this account with confidence and view Instagram stories anonymously as and when you wish.
Read also: The best temporary email services.