A new Instagram filter is going viral on social media and is actually pretty funny, it's called Bald Head Filter, which translated means: peeled Instagram effect.
If you use a lot Snapchat, you may have received deceptive photos from your friends with their head completely shaved. This joke has become extremely popular on social media (see bald Neymar photos) and it's all thanks to this new filter that I mentioned to you.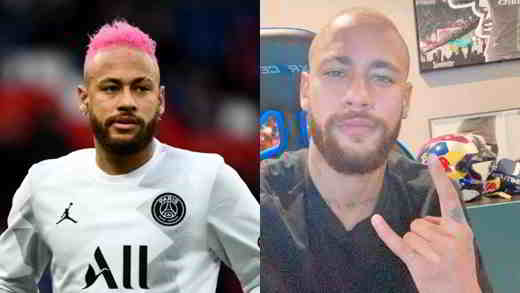 If you also intend to try to use this effect becomes bald Instagram to see how you are, read on and you will have fun because applying it will really seem that you do not have hair on your head, in fact you will have a thick beard instead.
The filter has become very popular because, unlike many other filters, it is really realistic!
Read also: How to delete suggested posts on Instagram
How to get the peeled Instagram effect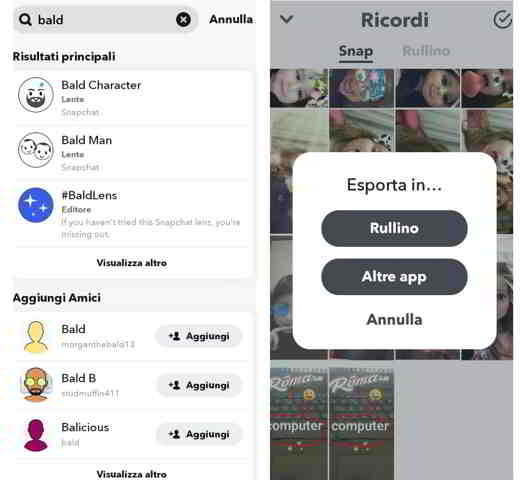 Open the Snapchat app and click on the magnifying glass to bring up the search bar. Search for the word "soon".
Find the peeled Instagram filter, called "soon one", It has the image of two faces. It should be the first or the second.
Click on it and start using the filter. To take a photo, set the phone's camera to selfie mode and press the click icon (the circle) in the center of the page and immediately after on Save, lower left.
On the left of the circle for taking photos or videos on Snapchat, there is a symbol of overlapping cards. By clicking on it you can access the photos and videos of the section Snap. To move a photo taken with a peeled Instagram effect from Snap to Camera Roll, click for a few seconds on the photo until it is selected, and then immediately press, at the bottom left, on Export to then press on Export to Camera Roll.
Once you have performed these steps, you will be able to upload it to Instagram at any time.
To create a new Instagram peeled filter story:
apri Instagram.
Tap on theplane, at the top right and immediately after on the link Cameraat the bottom of the screen.
Select, by pressing on the image at the bottom left, the photo you have saved in the roll of your phone.
Then press on Send to and choose The tua storia to share the photo of you bald with whoever you want.
Other useful articles
Instagram child filter
How Instagram's HeadQuiz filter works
Joker Instagram filter
Instagram cartoon effect