By downloading music, apps and videos on our smartphones with Android system it is possible to complain of space and therefore memory problems.
One solution to all of this is transfer apps to an SD memory card. Numerous applications can, in fact, run directly from this medium. App transfer takes place quickly and allows you to banish all those apps that devour internal memory space, thus speeding up your smartphone.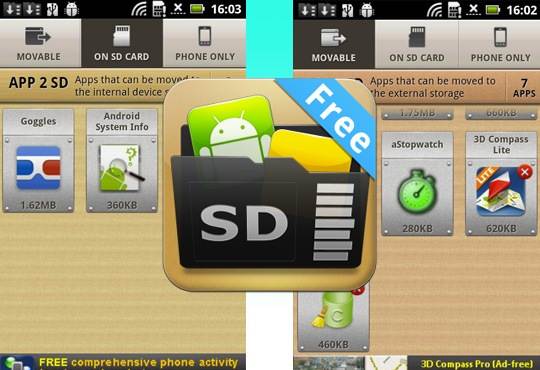 Move apps to an SD card
From your smartphone, access the Google market and proceed to upload and install the free App App2SD. The application will be installed and added to the list of those already existing on the smartphone. Click on the icon that allows you to access it, usually it is aicon with squares inside and tap on it, then on the App 2 SD Free icon.
The App will show you which applications can be transferred to the memory card.
To move all memory devouring apps to the SD card, click on the button Menu and then on "Move all applications". In the window that will appear, you can check the Apps that you want to keep in the smartphone memory. After that, click on OKAY.
In the next window click on "Move to SD Card" and, as soon as the button changes to "Clear data"Click onback icon (arrow symbol). Repeat this operation for all the Apps you want to move to the SD memory card.