Instagram deletes my photos after publishing them. If this is recurring, then I believe there are compelling reasons to investigate. Let's see what are the various options you can take to understand the real reason and recover your photos and posts.
Instagram deletes my photos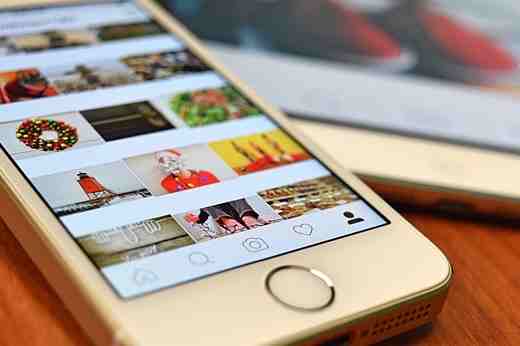 There are several reasons why your photos uploaded to Instagram may have been deleted.
1. Photos protected by Copyright
If you have published photographs with copyrighted material and that violate the regulation, certainly they have been removed directly from the social network of photos. Before posting banned photos or images, I recommend that you read the official rules and conditions of use of Instagram.
2. Reporting photos or videos that violate privacy
What happens if they report you on Instagram? Someone reported your photos to Instagram allowing them to be deleted. In this case, you will need to identify who each time reports your photos and block them so as not to allow them to visit your profile and make the report.
In this regard, I suggest you read this article: How to block a person on Instagram.
You can report the fact to the Instagram assistance from smartphone by opening Instagram and pressing the icon of thelittle man and then Settings> Support> Report a Problem and choose one of the following items:
Report spam or misuse
Submit a comment
Report a problem
Or from your PC through your browser you can fill in the following forms to send them to assistance:
Report a photo or video that violates your privacy on Instagram
Reporting bullying or other intimidating behavior on Instagram
Report blackmail, intimate images, or threats to share intimate images
Reporting a user under 13 on Instagram
Reporting a convicted person on Instagram
Content submissions
3. Update the Instagram app
Another main reason could be the presence of a bug. In this case the best thing is to update your Instagram. To understand if you have the latest version installed, open the Google Play app on your Android or App Store on iPhone, and press on Le mie app ei miei giochi and check if the app is among the updates Instagram, if so, click on Update.
4. Temporary account lockout
If your photos have been deleted and then disappeared and after the correct information you have ascertained that none of the points 1) and 2) concern you, you can try to recover them by following these instructions:
The cause of the missing photos could be a temporary account lockout which is automatically deactivated and reactivated in a short time. Upon reactivation, the login credentials must be re-entered but the photos will not be uploaded. All you have to do to get your photos back is to disable your account again Instagram.
To do it you must necessarily open Instagram from your PC browser and press onlittle man and then press the button Edit profile. Scroll down and click on the link Temporarily disable my account. Indicate the reason and confirm.
To reactivate your account, simply enter Username e Password after a few hours, and wait a few minutes to get all your photos, posts, likes, followers and following back exactly as you left them.
Other useful articles