You need to zoom photos on Instagram but are you realizing that there is no command that allows it? Zooming photos by clicking on the magnifying glass icon is an operation that anyone loves to do, whether they are viewing images on a computer, or whether they are doing it on a mobile device.
Yet the Instagram photo application, used by over 200 million people worldwide, does not allow you to zoom in on the images on display. In this article I will reveal to you how to zoom photos on instagram in a few simple steps, keep reading and you will understand how to do it.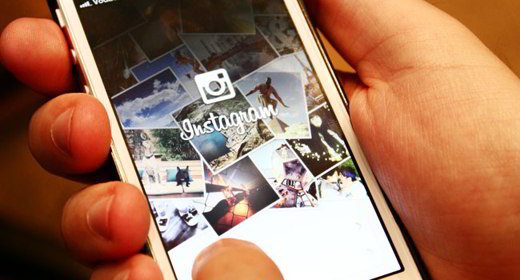 The first step to take for zoom photos on Instagram is to install the app called Zoom for Instagram. This is a free app available for Android e iOS, and perfectly compatible with Facebook's online social photo application.
After starting Instagram, press under the photo theicon with the three dots arranged vertically, to bring up a menu with two items: Report e Copy URL to share.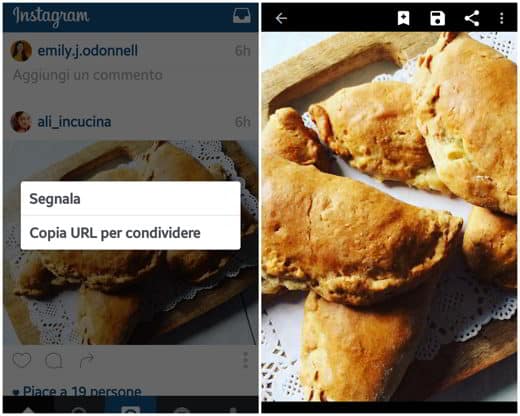 Tap on this last option and in a short time the photo will appear inside the app Zoom for Instagram. Here you can zoom the photo, as if you were on Instagram, and make all the enlargements you want. Also with Zoom for Instagram you can, by pressing the menu, rotate the image left, right, open it on the browser and share the URL. At the top, the app also offers the possibility to share the chosen photo with many other applications including WhatsApp.

If you own one Android smartphone and you don't want to install third party apps, you can try zoom an image on Instagram through a simple screenshot. Simultaneously pressing the key power on e Home you can save the screen of your smartphone, to zoom it and share it with whoever you want.

Also take a look at: How to make and save screenshots with Samsung Galaxy S6.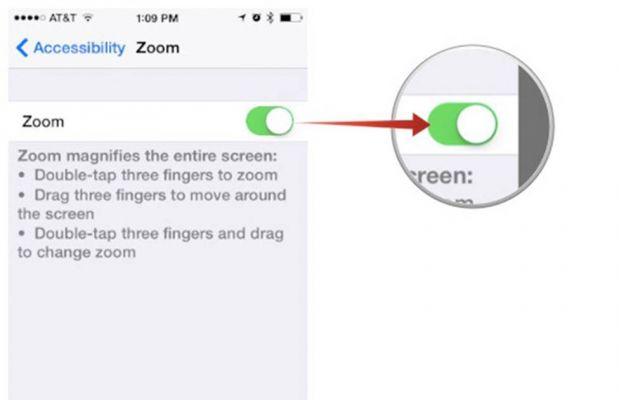 If you own a iPhone and you don't want to install third party apps you can try the following steps for zoom photos on Instagram.
Go to Settings> General> Accessibility stop on Zoom to activate this feature.
starts Instagram and choose the photo to view
Tap with three fingers on the image to activate the zoom function, tap twice with three fingers to deactivate the zoom function.
Or you can, even in this case, take a screenshot on your iPhone by pressing the Home and Power keys at the same time.
Take a look at: How to make and save screenshots with iPhone 6