How to understand if a contact has blocked you on WhatsApp. Here is a guide that will give you those indispensable clues to find out what a blocked WhatsApp contact sees.
Have you noticed that recently one of your contacts no longer has the profile of the image or no longer reads your messages? Well, in that case he may have blocked you and for whatever reason he decided not to warn you.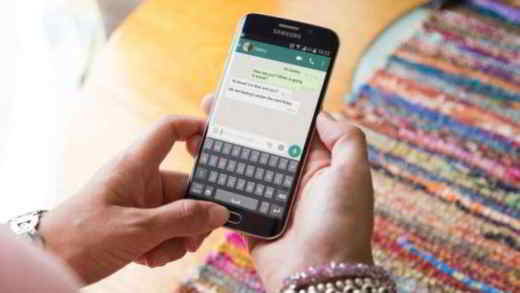 The way to understand this is to continue reading the following paragraphs making yourself comfortable because I will illustrate you how to understand if a contact has blocked you on WhatsApp.
Profile image gone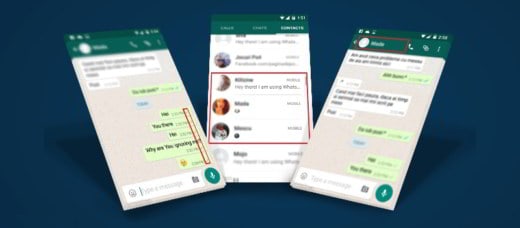 The sudden disappearance of the cover image from the user's profile replaced with the default WhatsApp image, which applies to contacts without photos, could be a wake-up call. Usually all users are allowed to view the profile picture of the contacts, unless, for some reason, the contact in question has decided to remove the photo.
Single check mark
The color and number of checkmarks are excellent indicators to get information about the reading of your messages by the contact you think may have blocked you. WhatsApp also allows you to send messages to those who have blocked you but do not deliver them. In this way the messages will remain invisible in the chat with a single gray check. If the message was delivered, the ticks would be two gray, two blue if the message is read.
However, the offending contact may be offline, unavailable or have their phone turned off. Only after some time from sending the message, if the double gray check does not appear yet, you can begin to suspect a possible block.
Status and Last Online Access disappeared

An unmistakable clue that will help you understand if a contact has blocked you on WhatsApp is to check if you can see the time of his last access and his online status. Even in this case, however, you will not be sure that you have really been blocked, as WhatsApp allows users to hide the time of access to all contacts.
Phone calls or video calls do not allow
This trick joins the ones previously explained. If you are trying to phone or video call the contact that you presume blocked you and after the fifth attempt they do not make themselves heard, it means that the call does not reach them. You will then be able to deduce that your friend has blocked your number.
Invitation to groups not allowed
This last trick is effectively the litmus test. If you are not allowed to invite your friend, who you think may have blocked you, to a WhatsApp group, then you can put your soul in peace. Give it a try by creating a group as an admin and try adding the friend as a participant. If the block exists you will see the message with an exclamation point: Failed to add. Touch to try again.
How to bypass Whatsapp contact blocker
I am sure that many users have wondered: but is there a way to get around a Whatsapp block? In the next lines I will show you a trick to overcome the WhatsApp block and be able to communicate with the one who blocked you.
The trick is to create a WhatsApp group made up of you and the person who blocked you. Use a profile other than the blocked one and associate it with a number other than yours, perhaps asking for help from an accomplice.
From this profile, create a WhatsApp group, inviting you as an administrator, and invite the contact who blocked you by removing any accomplice.
At this point, you and the person with whom you can try to recover a relationship will remain in the group. Good luck!