BlueStacks is a program that convert apps in order to convey their usability on the PC.
But why should we transfer our apps to PC?
let's say that:
By transferring an App to the PC we can test its effective quality and safety.
It allows us to play in XXL format.
The applications on PC work like on the smartphone with the difference that we should use the mouse to simulate the swipe.
BlueStacks allows you to use all Android Apps on PC, but it does not work for iPhone, iPad or other mobile operating systems.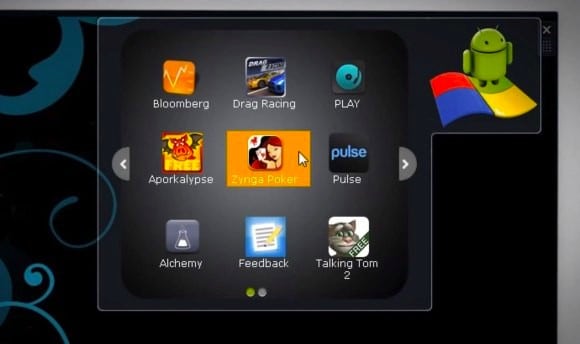 How to install BlueStacks and start apps
We download BlueStacks and let's install it. After starting it we will find a section of pre-installed applications (they are the apps ready for use) already visible in the BlueStacks window or in the bar that you will find at the top of the PC desktop. If, on the other hand, we want to install a particular application, just download it from the internet from one of the available stores using the integrated search in BlueStacks. You can also be guided directly by the program or go to the Suggested Apps column where the most popular applications are displayed.
The transfer to the PC takes place as follows:
connect the Android device to our PC and click Next and the cloud icon with the mobile phone. We enter our email address and telephone number and click on Register. We open the email that will arrive from our smartphone device and take note of the numeric code sent for example PIN: 333 333 333.
Let's connect to Google Play by clicking on the Android Market link, always present in the email, and download the proposed application. Let's start it and log in using the code sent. We select the applications we want to copy to the PC and start the transfer with the icon Sync.
The Apps will be transferred to BlueStacks and we could use them on our PC.