Have you posted a photograph on Instagram and are not in the least satisfied with the result? It may seem like a mission impossible to achieve the photographic quality of influencers, but with a little work and patience it is possible to obtain extremely satisfying photos.
The continuous updates of Instagram have introduced many features to offer your followers more and more beautiful photos. Browsing through the profiles of celebrities you will have realized how much the photos improve every day, this event is not in the least random.
To describe all the technicalities and rules behind a good photograph it would take days, fortunately in the next lines we will focus our gaze only on how to make photos for instagram.
Read also: How to start a conversation on Instagram
Guide to making beautiful photos for Instagram: Posts and Stories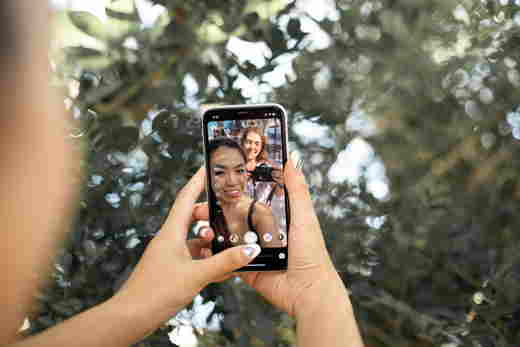 Are you ready to learn the secrets of the platform and above all the best photographic and compositional techniques to obtain the desired result? Let's see the guidelines to follow and what tools you will need.
How to take photos on Instagram
The first aspect to consider when you want to take a photo on Instagram is to divide it into two macro categories: technique e composition.
Technology
It is essential to know how to upload a photo on Instagram from a technical point of view. You can update a photograph through different devices: mobile, tablet and PC. In order not to make reading tedious, we will focus on how to upload a photograph to Instagram from smartphones both in Stories and in Posts.
To publish a photograph in the Post you have to:
Launch the official app of Instagram, for Android and iOS, and press the icon [+], up. The platform will give you the possibility to choose one or more photos from your Gallery. Tap on Public, below, and then on blue check next to New post, to apply the filter you like best.
Once the changes are finished, you need to write a caption, tag people, add a place or other and press the blue check next to the item New Post to post and share the photo.
To post a photograph in the Story instead you have to:
Launch the app Instagram and touch up capacitor positive (+) lead next to your profile photo.
Press down on the white circle to take a photo.
Tap on Your stories, below, to publish the image in a few seconds.
Composition
Another fundamental component is the composition, through which you can give greater prominence to your photographs by using tricks to be perfect. In the following paragraph we will better investigate this aspect.
How to take a great photo of yourself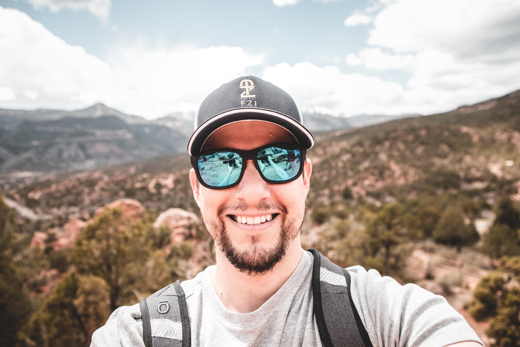 The phase of composing the photographs requires small adjustments to obtain the best result. In particular, four essential aspects: smartphone/photo camera, light, symmetry e smile.
Smartphone / camera
A level camera or a high-end smartphone allows you to objectively produce better quality photos. Having one of the best smartphones for photos and videos will surely be an added value for your photos.
La luce
One of the secrets to getting level photos is to make the most of the light. A right light it can enhance your face and what's around it, smoothing out those little wrinkles and giving you color on days when you look like a vampire. Take advantage of the sunlight always frontally or use some artificial lights that soothe the corners of the face. The best face filters, like the Instagram beauty filter, are definitely a holy hand in this respect.
Symmetry
Already from ancient Greece symmetry was synonymous with beauty, Instagram with his 1 format: 1 prompts you to create an extremely symmetrical photographic composition. The better the accuracy of the figures in your photos, the better the result will be. Always remember that the head, especially la front, is an essential element in a photograph, try not to make changes that cut a portion of it.
The smile
You may have noticed how unattractive the photos of unsmiling influencers are, this platform was created with the aim of giving joy and lightheartedness and a smile should never be missing. To enhance your photos, always smile even if you don't like your teeth, followers will appreciate.
How to take selfies for Instagram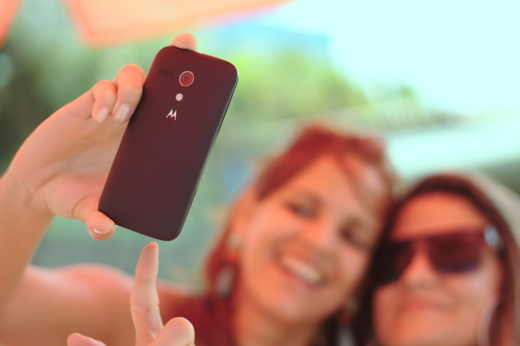 We have analyzed in general what are the aspects to get beautiful photos, but how to take photos for Instagram in which there are perfect selfies? Let's see some tips to get the most out of it.
Luce
Light: as mentioned in the previous paragraph, one correct lighting can offer you perfect and funny selfies. Many influencers use LED lights in the form of circles to eliminate all wrinkles on the face and enhance eyes and eyes.
The good profile
You will surely have a favorite profile, so that the selfie comes as you wish it is advisable to always photograph yourself with the Profile good. If it seems too monotonous to have photographs always on the same side, try to edit the photo with mirror mode.
Beautiful but spontaneous photographs
A symmetrical photo, well lit and with a perfect background is certainly synonymous with quality but sometimes you also have to let yourself go and shoot Photos spontaneous where your followers can identify and connect. Taking yourself too seriously in these cases is never a smart solution.
The filters
You can filter selfies to make them special and unique. Thanks to the Instagram tools you can enhance your photography with special chrome plating and animations. A good filter can solve your day, but you need to know how to use them well; for this reason we advise you to also read the article How to create a filter on Instagram.
Background
While we haven't considered the background much until now, this is actually a key part of excellent photography. Although many think that the sea, the mountains or particular colors can highlight you, you can also consider the possibility of blur the background and focus all attention on you.
less is more
A rule that you absolutely must not give up to get perfect selfies is not to overdo it. You will have observed thousands of photos and it will not have escaped you how the most confusing and rich in objects are also the least beautiful to see. A selfie has to bring out your face and best features, eliminate all those unnecessary components.
How to make beautiful photoposes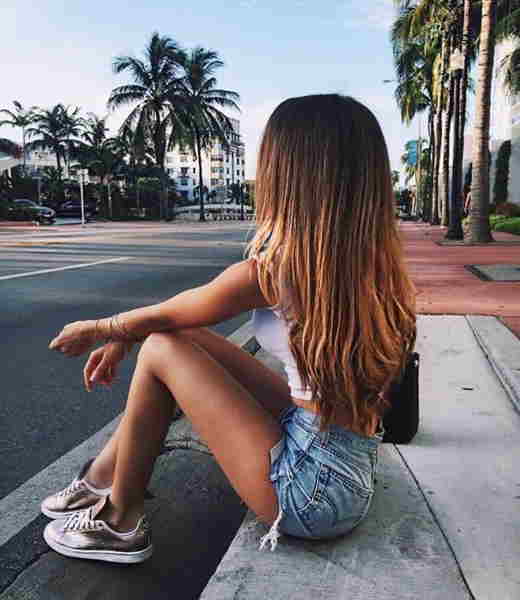 If you are still not satisfied with the photos you take and selfies, you can go a little further with some photos posed by a true influencer to improve your profile.
The horizon
A quality pose photo gives that feeling of mystery and charm. So that you can have these characteristics look at the horizon and you will give a thoughtful and particularly inspiring feeling.
Legs
If you are a woman and you don't like heels, the latter are particularly useful for posing photos, you can enhance your legs with positions that slender you or that make you particularly sweet.
Double-sided adhesive
Browsing through the Instagram profiles you can see how the most beautiful poses are almost always the ones in which they are images taken both from the front and from the back. Alternating between the photos will make the profile a beautiful little portfolio to look at.
The tenderness
Many define it the pose Bambi and consists in taking pictures in articulated positions even when seated. You know when you are lying on the lawn and you almost look like a wave, these photos are very popular with followers.
Other useful articles
How to get verified on Instagram
How to recover Instagram account