Do you want run and save the screenshot on LG G3 but you don't know how to do it? Read on and we'll show you how.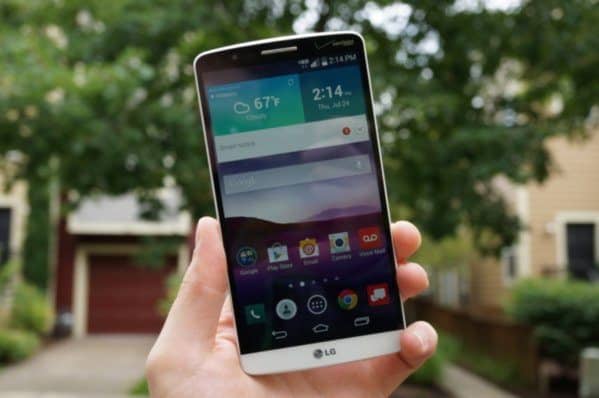 In this article we will show you a guide for take and capture screenshots on LG G3, equipped with Android 5.0 Lollipop, in a simple and fast way.
Top of the range from LG Electronics, the LG G3 is the successor to the G2, and was unveiled on June 26, 2014.
You are recently in possession of one LG smartphone like the LG G3 and need an LG screenshot?
Proceed as follows: when the image you want to capture will be clearly visible on your display, for run and save screenshot on LG G3 devi simultaneously hold down the "POWER"And"LOW VOLUME".
POWER (On / Off button) + Low Volume = Screenshot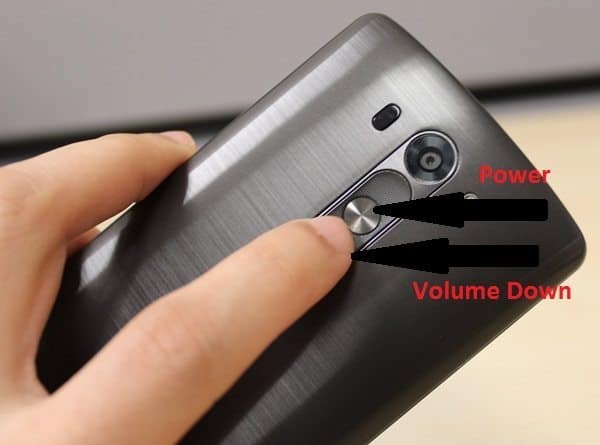 As you can see from the image, they are the middle and bottom keys positioned behind the phone.
If the operation was successful, the screen will flash for a moment and you will hear a small sound.
The LG G3 allows you to take screenshots not only with physical keys but also through the app QuickMemo +.
Position yourself on the screen you want to capture and from the softkey bar select the Qmemo option (the Q icon). The Qmemo application will capture the image, also giving you the option to write on it. At the end press the icon Save in the upper right corner.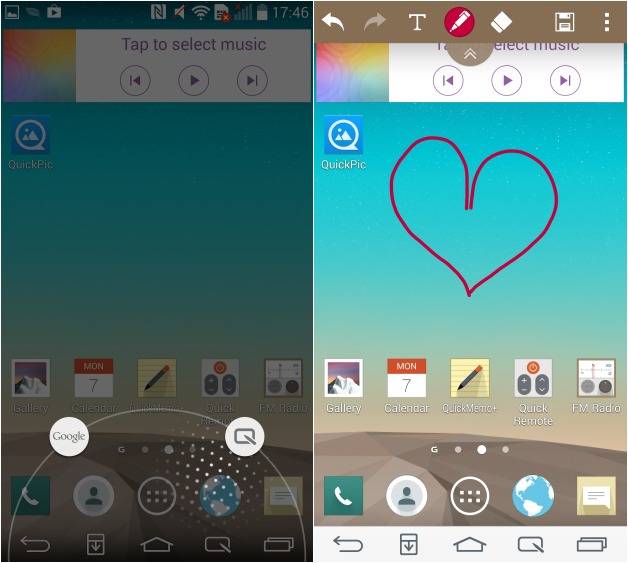 For both solutions, once the process is complete you will find the images saved in the folder "Screenshots"Of the App Gallery, alternatively you can immediately share the image with another application by dragging the notification down find your screenshot button and use the share button.
You will be able to share or delete the saved screenshot whenever and however you want.
Alejandro Crespo Martinez We are a specialized and passionate team of virtual reality. We have extensive experience in this area. We decided to create ForVirtualRealityLovers to share all our information with customers and users. We have quality information. You can find tips, guides, interviews, top products and much more! If you are curious, enter our site ForVirtualRealityLovers.com and discover the virtual world! 😉 How to take and save screenshot on Motorola Moto G ❯
Articles related to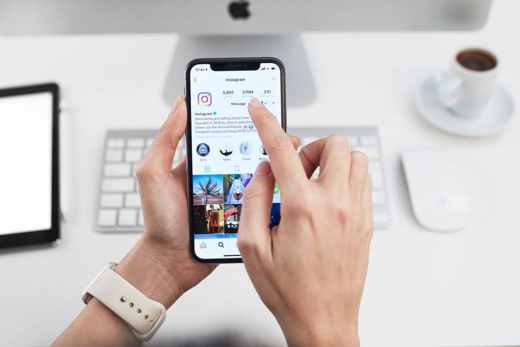 How to delete a tag on Instagram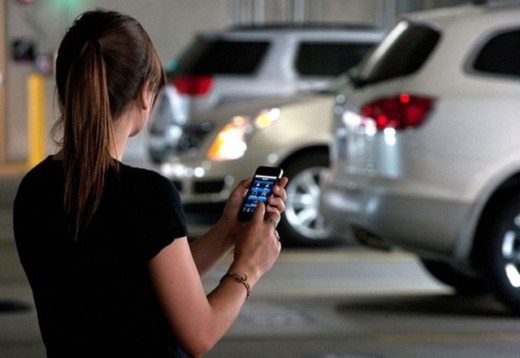 How to find parked cars with Android and iPhone
WhatsApp is renewed and extends subscriptions also on iPhone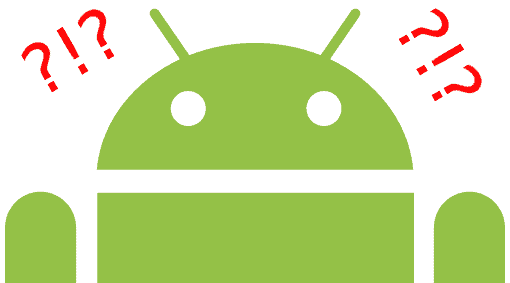 How to block websites that open themselves on Android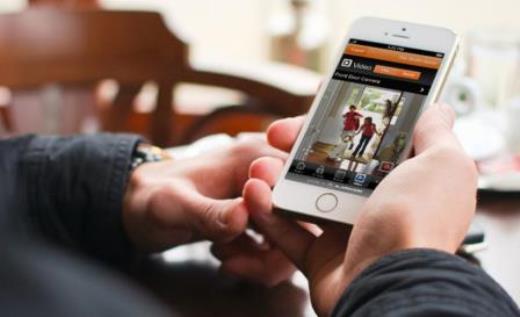 How to monitor your home with your smartphone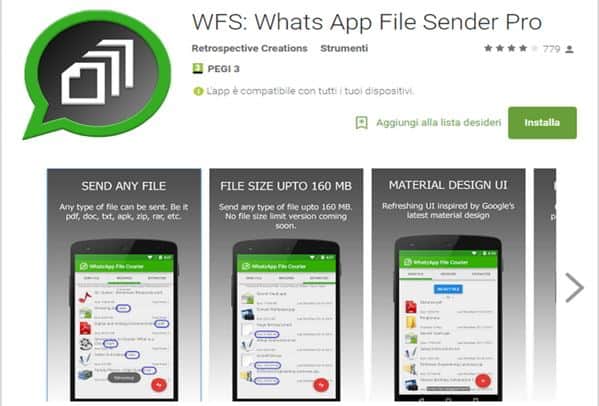 How to send photos and videos with WhatsApp in their original size
Add a comment from How to take and save screenshot on LG G3
Comment sent successfully! We will review it in the next few hours.

Telephony
How to take and save screenshots on Asus ZenFone
Air Video HD the best App for streaming videos
How to recharge I have: all methods of recharging
Best Chinese smartphones 2022: buying guide
Free Good Night Images For Whatsapp Web
How to remove system apps on Android
In 2017 WhatsApp will no longer support old smartphones: here are what they are
Microsoft introduces Lumia 535 and abandons the Nokia brand
How to conquer a girl on WhatsApp: useful tips
The best LG smartphones: which one to buy
How to activate the Dark Mode on Instagram
How to transfer files via Bluetooth between Android and iPhone
WhatsApp does not download photos: download failed
How to zoom on Instagram with the zoom function on photos and videos
Who to follow on Instagram? Profiles not to be missed
No ADSL? Here are the best alternatives for July 2022
Instagram temporary messages: how to send them
How to have a telegram without a telephone number
Samsung Galaxy Note 4 the phablet ready to challenge iPhone 6 Plus
How to intercept phone calls with Android
❤️Chi Sleep For Virtual Reality Lovers?
For Virtual Reality Lovers we are a team of people who aim to give you all the best information about Virtual Reality.
What information do we share?
We share everything you need to know about virtual reality, tips, prices, features, guides and much more !.
🤖What are the best virtual reality products?
We have the best information section on the best virtual reality products.



This work is under a Creative Commons Attribution-Non-Commercial-No Derivatives 4.0 International License. 2021/primerpaso.me X
Check out our best articles!
How to grow an Instagram page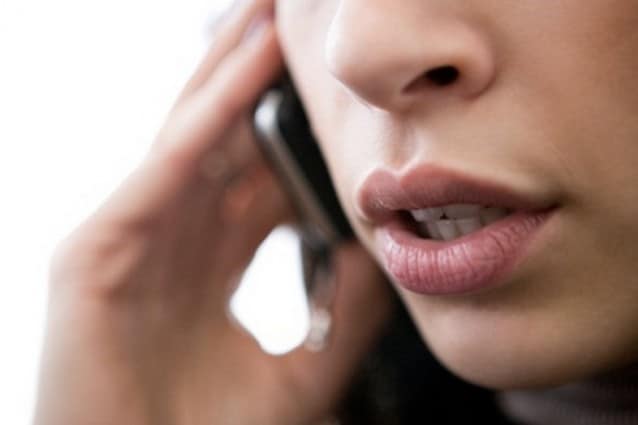 How to find out the number of an anonymous call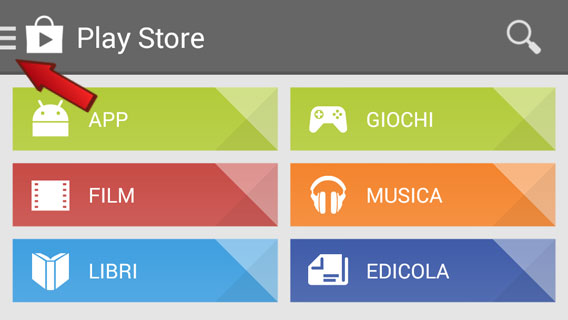 How to remove automatic app updates on Android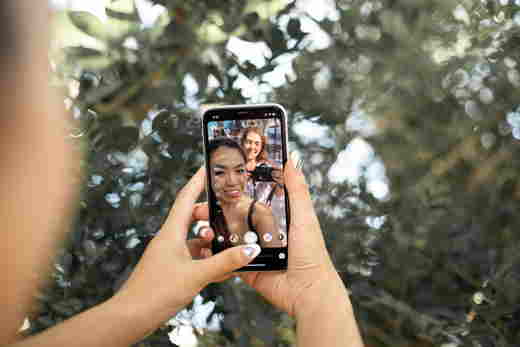 How to take photos for Instagram