WhatsApp is an app that allows you not only to chat with your friends but also to send photos and videos. In this article I will explain to you how to send photos and videos with WhatsApp in original size on Android mobile devices.
How to send heavy photos and videos with WhatsApp
WhatsApp limits the sending of data relating to particular types, such as photos and videos, which must necessarily be reduced, penalizing the quality of the image. Thanks to the app WFS: WhatsApp File Sender, with Android devices, you may not have to resort to shrinking. In this case, you can send photos in their original size and even other files, such as PDFs, for example.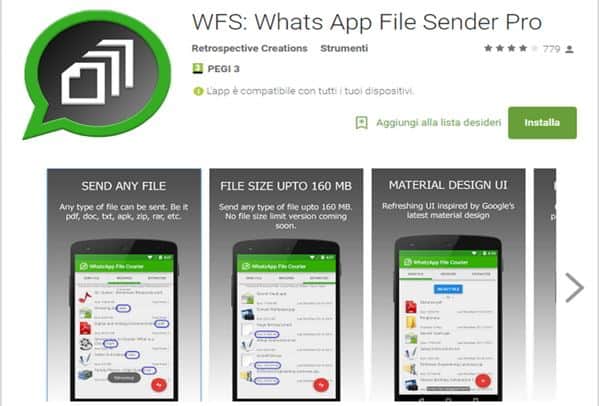 WFS: WhatsApp File Sender it can be downloaded from the Google Play Store from this page. After installation, all you have to do is open it. Later the app will display in a log tab Send Fillet files on your smartphone, in Explore Resources.
Search now from here the file to be sent, tap on it and confirm the sending by double clicking on OK.
WhatsApp also plans to automatically shrink videos to be sent with Android mobile devices. Movies must not exceed 16MB, corresponding to just 3 minutes of video. Clips with a duration of about 3 to 10 minutes can still be sent, but with poor image and sound quality.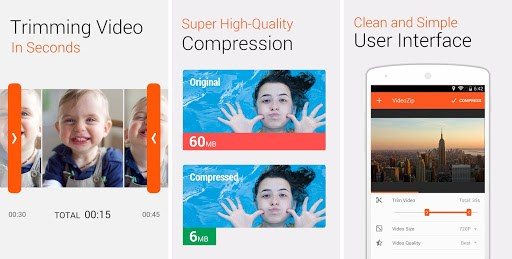 For this reason it is better to reduce the video in advance through special apps such as Video Trimmer Guru. After installing and running it, you need to tap on Select Video and choose the desired movie. Tap on Video Size e 320p. Immediately after I stop on Video Quality and then Custom.
Now drag the slider on the slider to a value less than 16MB. Confirm with OK and start the procedure by clicking on Compress.
At the end, open the desired WhatsApp chat, stop on the paperclip and select Gallery, Video Zip, then stop on the video that has just shrunk and then stop on Send.
Also take a look at:
How to transfer large files up to 150MB with WhatsApp
How to send large files on WhatsApp and Facebook with Dropbox.