TikTok, the most loved app by Generation Z, has become a useful tool for sales as well. Many, therefore, are wondering how to sell on TikTok and increase corporate growth, including at an international level, by exploiting the participatory nature of the platform launched in 2016 by ByteDance.
Only in Europe, the controversial social network matters one hundred million monthly users. A pool of potential buyers not just for companies interested in seizing the enormous business opportunities offered by TikTok. The distinctive element of the platform is the short video, fun and light-hearted, a feature that especially appeals to young people looking for light content and who want to create, in turn, ironic films, with a great dose of creativity.
Faced with the wave of the Chinese social network, brands are mobilizing to create ad hoc advertising campaigns and sell their products and services through video promotional that embody the spirit of the platform. Thus i tiktoker they can shop by simply scrolling through the millions of videos on the Beijing app. This guide is focused on the development of social commerce strategies on TikTok to enhance your brand and increase online sales.
Not just fun! On TikTok you can also sell and here you will find out how!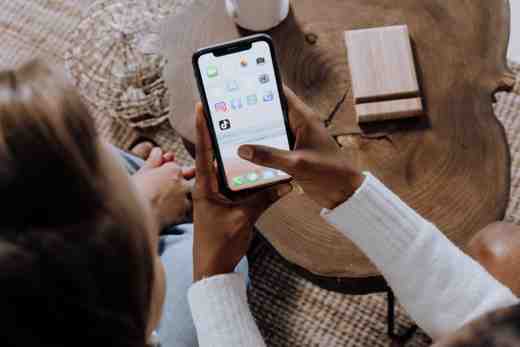 Do you want to know how to sell on TikTok, moving with ease on the platform inhabited by Generation Z? In addition to posting funny and humorous short videos to escape the monotony, on TikTok you can also monetize your presence. On the app, in fact, even companies can express their creativity and connect in an authentic way with a public among the most "engaged"Of the social world.
TikTok can be the key to winning sales. An opportunity that is also teased by the huge global community of the video sharing platform. TikTok is mostly used by people between the ages of 15 and 24, confident in technology and lovers of new communication languages. But the community is increasingly heterogeneous and includes people of different ages. So it is normal that the app is seen by brands as an important tool to get in touch with potential customers.
But why invest in TikTok? Here is the reason:
It has an algorithm that allows even those with few followers to generate millions of views for an effective video.
In terms of duration of visits, it beats all other social networks: users spend an average of 52 minutes a day there, more than on any other platform.
TikTok, as we said, is not just jokes and fun, but also a space in which to promote and sell your products taking advantage of the light atmosphere of the platform. The stream of funny videos in a nutshell makes it easy to maintain a high attention span. It was logical to expect the Chinese company to offer the ability to upload advertising videos by introducing tools such as TikTok for business he Shoppable ads.
The brands that first understood the potential of the Chinese app were those belonging to the fashion industry, such as Prada a Gucci. Other brands that have stood out for their originality are RayBan, Lamborghini, Fendi, Netflix, ActionAid, Vodafone, who have embraced the "Don't make Ads, make TikToks".
How to sell on TikTok: launch a challenge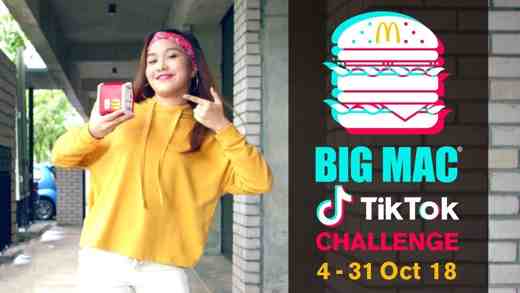 The initial advice we give you is to follow a path outlined at the table, after having analyzed how TikTok works in order to detect the characteristics that correspond to your way of communicating and your values. Next, you need to be able to create creative and engaging content, for example by launching challenge (challenges with a custom hashtag) that can engage the greatest number of people.
To inaugurate the hashtag challenge in the United States it was the brand Guess, which with the hashtag #InMyDenim invited users to film themselves wearing a garment from the new line, with the song in the background I'm a Mess by Bebe Rexha, to emphasize the fun "before and after". In this regard, click here to see how to make video TikTok change look.
Another significant example is that of Ray-Ban, the first brand in Europe to launch a Gamified Branded Effect. Let's talk about an immersive gaming experience with an eyebrow controllable virtual pinball machine.
Among the challenges that have stood out most, it is impossible not to mention #BigMacTikTok. It was a contest launched by the fast food giant McDonald's in which users had to dance to a pre-recorded clip incentivized by winning sandwiches or a cash prize.
Read also: How to add hashtags on TikTok
Focus on influencers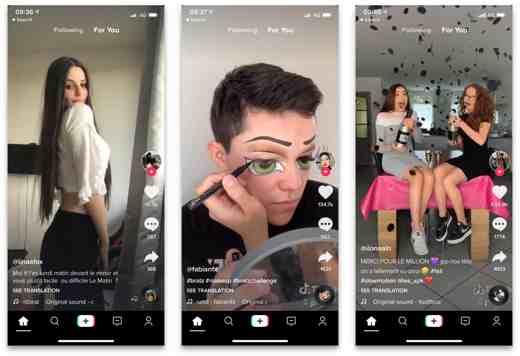 Not just a challenge. On TikTok, brands can engage influencer, which are called here muser, and take the opportunity to tell the brand in an authentic way through the narration of people with a large following. Influencers master the language of the app and can leverage it to create Branded content of value for the relevant public.
In this regard, you need to choose an influencer who is in line with the history and values ​​of your brand. This way you can more easily reach the people you want and create lasting relationships with them.
Contents created in collaboration with influencers find more and more space on TikTok. An example is the clip made by Addison Rae, one of the richest creators in the world, for the watch brand Daniel Wellington. In the video in question, the influencer, struggling with the creation of an outift, takes a close look at one of the watches of the well-known Swedish brand.
Read also: How to buy followers on TikTok and grow fast
Sell ​​at a live streaming event
Another e-commerce strategy that is very profitable on TikTok is the sale in live streaming with product presentation and purchase in real time. On the platform, you can organize live sales sessions during which you can offer your followers cosmetics, food, clothes or other goods.
In addition to following and learning about all the news, tiktokers can click on a product and buy it in real time, without ever having to leave the platform. The presence of important creators can be a very strong driving force for sales because it transports the customer into an even more exciting experience.
How to sell on TikTok with a Shopify store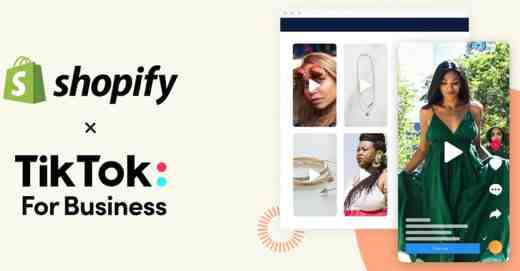 An additional business opportunity available to those who want to monetize their presence on TikTok is represented by partnership between the Chinese platform and Shopify. TikTok has in fact entered into a strategic agreement with the Canadian e-commerce company based in Ottawa. The aim is to help businesses around the world sell online by using social to create ads that link to their Shopify stores.
How to sell through Shoppable Ads
- shoppable ads are videos that offer direct access to Shopify merchants' online stores, allowing users to make purchases without ever leaving the Chinese app. Brands can create and manage their own marketing campaigns on TikTok right from the Shopify dashboard.
In addition to allowing merchants of the e-commerce platform to create creative ads easily using TikTok's intuitive tools, the service offers the following features:
Pixel "1-click"- allows Shopify sellers to track conversions by linking their TikTok Pixel with one click;
One-stop shop: allows you to create TikTok campaigns in one place;
Advanced Matching- Helps better match ads on TikTok to online store conversions;
Free advertising credit: option reserved for merchants who invest on the platform for the first time.
In the video below you will find an overview of how to manage your Shopify online store and TikTok For Business account:
TikTok Ads Manager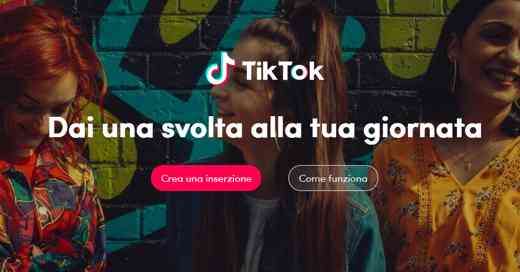 Finally, one of the key tools available to companies is TikTok Ads Manager, which allows you to create and manage your ads on the ByteDance app quickly and easily.
To launch your advertising campaign on TikTok, just configure Ads Manager, an operation within everyone's reach that only takes a few minutes. Once this is done, choose your goal (for example, promote company awareness or conversions), then select the audience you want to reach and finally set the daily or overall budget. Upload a movie now or create a new one and publish it. At this point, all you have to do is use the analytics tools to measure the impact of your ad.
You may also be interested in our guide on: How to sell with videos.