Here is a guide on How will I verify if an Android APK file contains a virus through reliable online services.
It often happens not to find the availability of an app on the Google Play Store and for this reason we try to download them directly as APK files on sites like APKMirror or Aptoide.
Downloading and installing Android apps from third-party sources could lead to the possibility of contracting viruses or, worst of all, damaging your mobile device. That's why before loading APK apps on Android smartphones it is always a good idea to check if the APK is a virus or malware. APK files are nothing more than archives that contain all the application files for Android.
In this guide I will show you how to take advantage of the best online services for check if an APK contains viruses. In case you are not an expert, it is always advisable to download apps from safe sources, such as that of Google Play Sore, as you may come across fraudulent viruses that can wipe out your phone credit or, even worse, steal your personal data.
Read also: How to download APK from Google Play
How to check if APK is a virus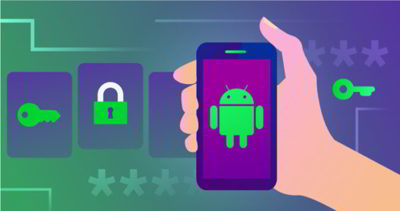 The advantage of Android smartphones, compared to iPhones, is that they can freely load apps using the APK file. To do this, just enable Unknown origin in the phone Settings and launch the APK. In this regard, I suggest you consult our guide: How to activate Unknown Sources on Android.
However, this simple step involves serious risks for users, which is why before using an APK file it is a good idea to have them checked by reliable sites capable of check APK virus. Let's see what they are.
Whole virus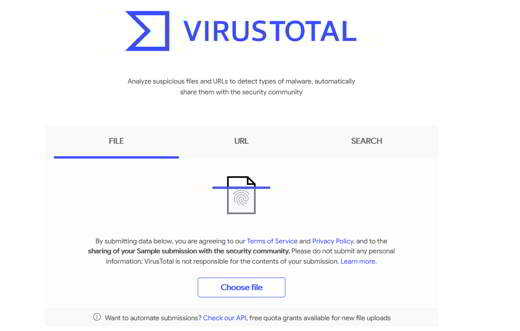 Whole virus allows you to load the APK app to check for viruses. This is an online program purchased by Google in 2012 whose aggregate data is the output of various antivirus engines, website scanners, and file and URL analysis tools. There is no shortage of contributions from users.
For verification of an APK, the file must not exceed 128MB, so you may have problems with some games that are too large.
For its use you must connect to the official page of the site and click on Choose Fillet and in the browser dialog, select the APK file and wait for the process to complete.
If the answer is No engines detected this file, it means the file is clean. This will help you check if an APK file is safe or not.
Halffender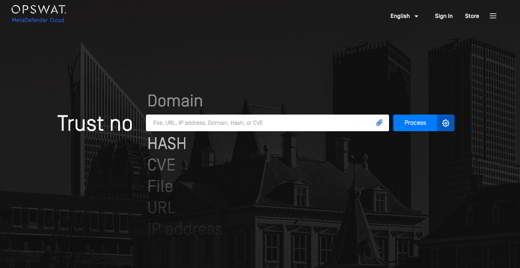 Halffender is a website that specializes in scanning files for viruses. Before installing the APK on your mobile or tablet, uploading it to this online tool will help you verify its reliability by making sure it does not contain malware. The maximum size it accepts is up to 140MB.
To use it you have to connect to the official page of the site and press on the clip symbol, next to the search bar, and choose the APK file you want to scan. At the end of the process, you will see a full report on the scan performed and that will tell you if the system has detected a virus or not.
Hash Droid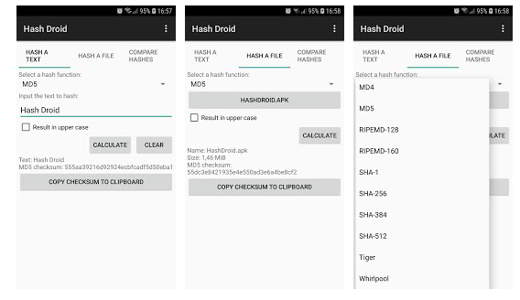 Hash Droid is an Android app that allows you to check the reliability of an APK file by checking its hash. The SHA of a file is like a fingerprint. If the app has its SHA publicly mentioned by the developers, you can compare it to the APK SHA you have. If the two match, then the APK is safe.
To use it, you need to download it from Google Play and once it starts, select Hash a File I awarded her Click here to select the file to hash. Immediately after click on Calculate and wait for the verification.
When finished you should see the APK hashes and other information regarding the file. This will allow you to understand if the APK is safe to install.
These three modes will help you check for an APK virus when using apps downloaded from third party sources. However, for added security, I always invite you to download from safe sources and stick to the Play Store only.
Other programs to check APK
SandDroid- This service performs comprehensive analyzes and generates detailed reports. You can upload an APK file or ZIP archive with a size of no more than 50MB.
AVC UnDroid: is a free online tool perfect for analyzing malicious applications. You can check an APK file that is no larger than 7MB. However, if you register on the site you can add much larger files. You can also comment on files uploaded for scanning and view scan statistics.
Other Useful Articles
How to block in-app purchases
How to download Play Store as an APK