How to save a live Instagram on your phone. Here is a guide on how to save live Instagram videos, yours and others.
If you love direct Instagram and would like to share a particular event with friends and relatives by sending your video from your phone, know that you can do it. Saving the live broadcast on your mobile device and PC, with the latest version of Instagram, is possible.
Not only that, I will also reveal the best apps to save a live Instagram posted by others, given that for now Instagram has not yet integrated this possibility. But no more chatter and let's see it all.
How to save a live Instagram on your phone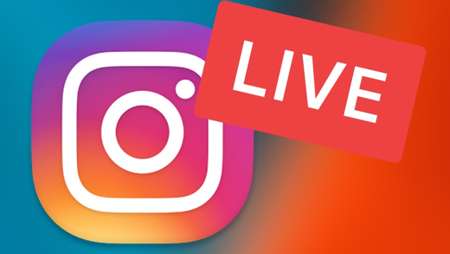 With the release of the latest version, the 10.12, Available for Android on Google Play and for iOS on the App Store, Instagram has released a new feature, that of being able save a live Instagram on your phone.
All you have to do is, at the end of the live broadcast, in the Live Video screen finished, press the button Save (downward arrow symbol), at the top right, and then press the key end.
You can also decide to To share the video broadcast live on your profile for 24 hours pressing the button Share and leaving a ON the lever next to the item: Share your video for 24 hours so more people can watch it. At the end of 24 hours the video will be deleted.
This way the video will be saved in the Gallery o Roll photo of your mobile phone and will no longer be available on Instagram.
It is important to underline that the saving of the video, which can be reviewed at any time, does not include comments, number of viewers, likes and more.
If you don't want to save the live stream, set the toggle to OFF and premium tasto Delete.
If you haven't downloaded the latest version of Instagram yet, connect to your store and check if your app is up to date.
How to activate automatic updates on Android and update Instagram manually
For Android, from your phone, open the Google Play app and check if automatic app update is set. Go up Google Play> Menu (the three horizontal lines)> Settings> Automatic app update. Here you can set to Any network or Only via Wi-Fi.
To check if your Instagram version is up-to-date instead, you have to
To open Google Play and press on Menu, at the top left.
Tap on Menu> My apps and games and verify that Instagram is among the apps to update
Press the button Update and wait for the operation to complete.
How to turn on automatic updates on iPhone and update Instagram manually
You can check if automatic updates are enabled on your iPhone by following this path: Settings> [your name]> iTunes Store and App Store. Then activate App updates.
If you want to manually update the apps on your iPhone you have to: