For some days you have noticed that it is present in the status bar of your Android phone a circle icon with a + sign inside? Are you wondering why she appeared and what does it mean? Don't worry if you do not know how to remove it and above all you are wondering if you have contracted a virus or anything else, I anticipate immediately that it is nothing dangerous, indeed it is a feature present in all smartphones with the latest Android versions, including Samsung Galaxy S and A.
Instructions on how to remove circle icon with + sign on Android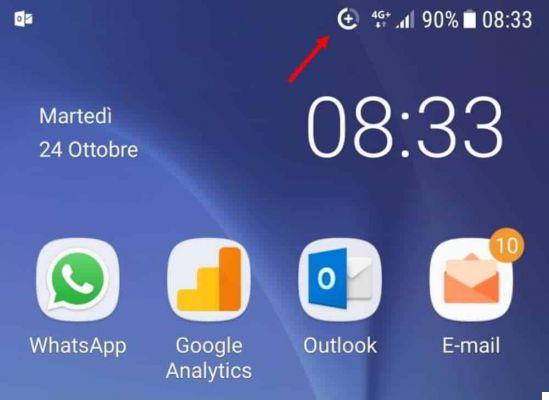 All you have to do is keep reading the next lines because I will reveal to you how to remove the circle icon with + sign on Android and above all how to make it disappear from the status bar of your mobile. The status bar is the upper band of the display where it is possible to view the time, battery charge percentage, network signal and so on.
Read also: The meaning of the connectivity symbols (G, E, 3G, H, H +) on Samsung
What does a circle icon with + sign mean

The plus sign circle icon is activated when you activate the Data saving. This saving mode was introduced with Android 7 Nougat and allows you to choose which applications can continue to access the Internet through the data connection, when you are not using your smartphone. This feature not only saves data traffic but also allows you to limit battery usage.
By deactivating the option Data saving some applications will be blocked from sending and receiving data in the background. Even if you decide to activate the mode Data saving please note that this mode cannot be used for Wi-Fi connections.
How to disable the circle icon with + sign

To deactivate the plus sign circle icon, the functionality must be deactivated Data Saver.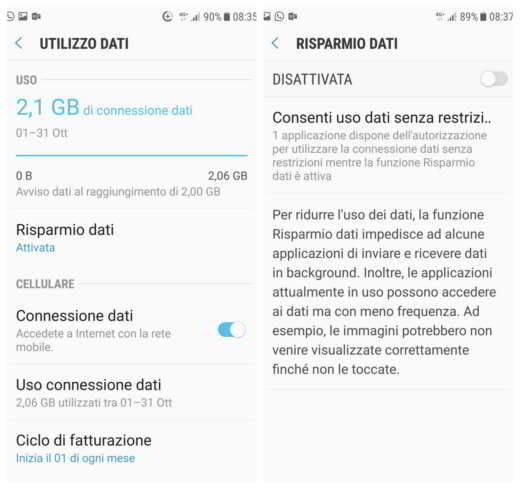 So you have to go up Settings> Data usage> Data saver and set it to DISABLED. Once this is done, the circle icon with a + sign inside should disappear.
Other useful articles