How to record Whatsapp audio without holding. Here is the new feature of the world's most popular instant messaging app.
WhatsApp decided to endorse the users' request by simplifying the way to record voice notes. In practice, it will no longer be necessary to keep your finger pressed on the microphone icon during a conversation.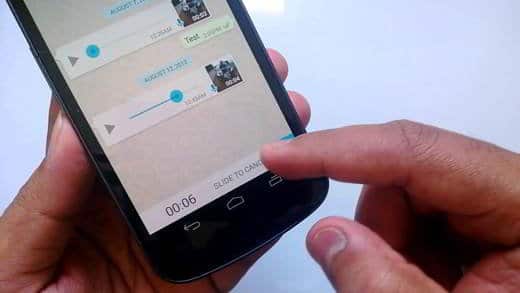 With the new WhatsApp feature, you just need to press the screen once to be able to record WhatsApp audio without holding.
Until recently, to send a voice message, you had to press and hold the microphone icon until the audio recording was complete. A really uncomfortable practice for those who needed to release long audio messages.
After the many complaints, WhatsApp finally decided to make the voice note recording feature easier and before releasing it decided to test it on the version first. WhatsApp beta for iOS and then to apply it also on Android.
record WhatsApp audio without pressing and holding, you have to enter the Chat and after choosing the contact to communicate with, press icon of microphone and drag it to the padlock, placed slightly higher. That way you can get started
to record voice notes without having to hold your finger on the screen.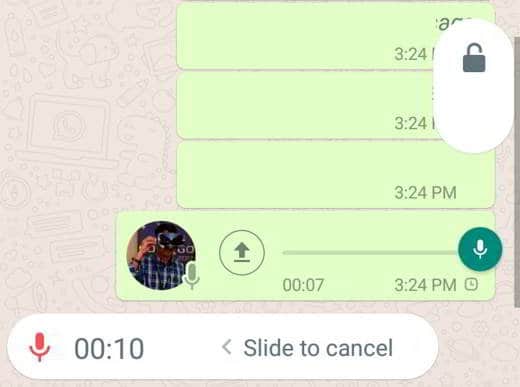 Once the registration is complete, all you have to do is click on the icon Submit message and the game is done.
If you want to cancel the recording, you can always drag the microphone with a swipe to the left or press on Cancel, bottom right.
The feature is active on both Android and iOS and to use it you will need to update WhatsApp. Then go on Play Store se hai Android o App Store if you have a iPhone, search for Whatsapp and press pulsating Update. If after the update you still do not see the functionality, try uninstalling and immediately reinstalling WhatsApp again.