Do you want to promote your brand and your products on Instagram? Do you want to show yourself to a potential clientele that is always new, curious, attentive and - above all - ready to buy? Instagram could be the channel for you!
Instagram has reached 400 million active users (surpassing even Twitter) and there are excellent examples of brands that are finding new ways to interact with the public: not just a question of numbers but of approach.
How to promote products on Instagram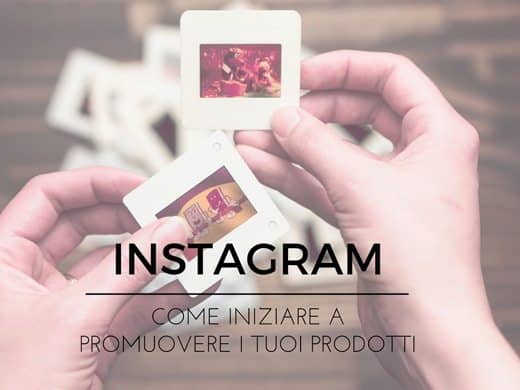 The passionate users of Instragram are indeed gods excellent buyers and tend to be loyal: if you manage to get their attention and earn their follow, you can be sure they won't abandon you (at least in 62% of cases - according to one Iconosquare study).
The only effort you need to make is to do not give the impression of "wanting to sell" (even if the buy button is present): potential buyers in fact use social networks to search for references. So your approach must be to help in the pre and post purchase phase.
But let's start with order.
Optimize your Business account
Obviously if you are going to use Instagram for your brand, you must have a business type account and it must be completely separated from your personal account, not only in terms of information, but in terms of approach, in terms of publications and above all in terms of logistics to be able to ship at low rates with national and international couriers.
To understand, no selfies, no photos of your family vacation trip to Bali: this is not the information that is relevant to your potential customers.
Better to invest the time for write an attractive biography and for sure effect avoid the salesman tone, explain the type of content you will publish and how they could be useful to the viewer. In case of doubts about what to write, rely on the "winning formula" and write who you are, what you do and add some personality.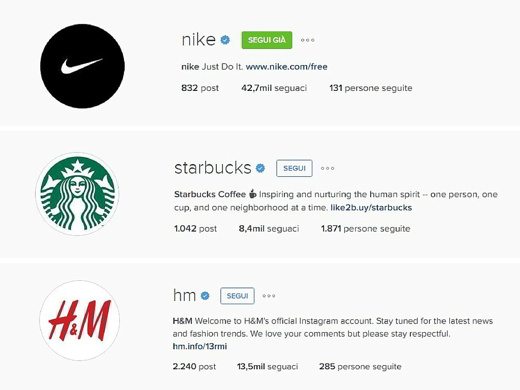 And remember that only in the bio it is possible to insert a clickable link: it would be a shame to miss the opportunity to promote your website / blog / ecommerce or a specific landing page.
Note: do not add keywords and hashtags in the bio because they are not researched. Better to insert your own personalized hashtag in the description of the published photographs: the one that is identified by the search system inside the application.
But even before the biography, I hope that you have correctly chosen the name to use to be found by those who already follow you on other social networks: to be recognizable everywhere I suggest you use your brand name (always the same) on all channels social media where you decide to be present. And as a profile photo, you can't go wrong: use the official logo and rest assured that you have made the best choice!
Create interesting posts
At this point, let's see how to deal with publications. The first suggestion I give you is to use photographs that are recognizable by style, setting, cut, colors or even attention to detail. In short, make your photos attractive and pleasant, make them show your products in various ways of use: that's what can make you realize the sale!
Are you in the clothing business? Show and propose possible outfits.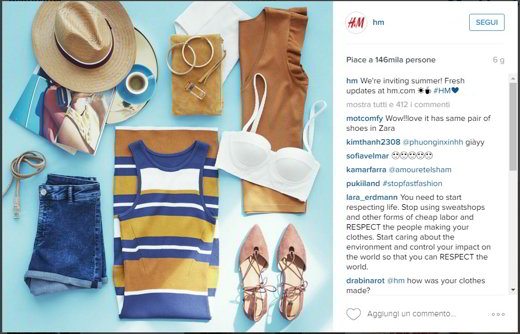 Are you in the tourism field? It shows the beauties and peculiarities of the area.
Are you in the DIY field? Show the details of the salient step for making your product.
If you want to be on the safe side, prefer naturally bright photos (or prefer filters suitable to achieve this result) and with a dominance of blue (they receive up to 24% more likes than those tending to red). Create and use wallpapers inspired by everyday settings, which are part of everyday life and where everyone can find themselves.
Also try not to shift the focus from the product to the lifestyle it brings with it. For example, while photographing its products, did Nike shift the focus to the gymnastic approach? A test I would say successful!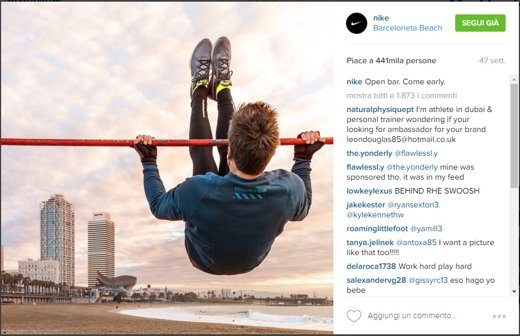 And last but not least, think of offers and promotions valid only for your followers on Instagram, prepare an ad hoc photo and use the link in the bio to bring traffic to the page of your site / blog / ecommerce you want.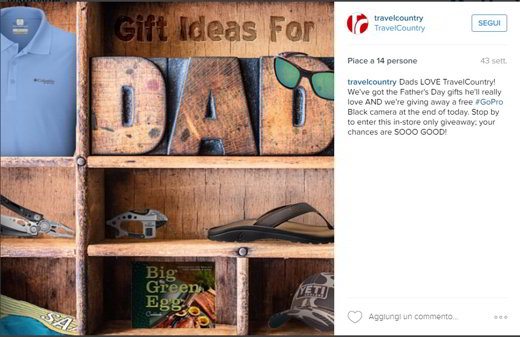 And now the word is yours: have you already tried to use Instagram to promote your Brand? What tactics have you tried using? And which ones worked with your followers?