Do you want run and save the screenshot your Samsung Galaxy S8 but you don't know how to do it? Read on and we'll show you how.
In this article we will show you a guide for take and capture screenshots on Samsung Galaxy S8 and Galaxy S8 plus, equipped with Android 7, in a simple and fast way.
Presented on March 29, 2017 in London and New York, the new top of the Samsung range differs from the previous models for the edges reduced to the limit, the Home button absent and the new Bixby virtual assistant.
come fare screenshot samsung s8
run and save the screenshot on Samsung Galaxy S8 and Galaxy S8 Plus it has two ways. Consider that Samsung's new device lacks the friendly button that has always been on the front of the phone: the Home button. However, this will not complicate the capture of the screen, on the contrary it will make the operation much easier.
The first method to capture the screen with a Samsung Galaxy S8 smartphone works on every Android phone, and consists of holding down the volume down key and the power button at the same time and for a few seconds.
VOLUME DOWN + HOME = Screenshot.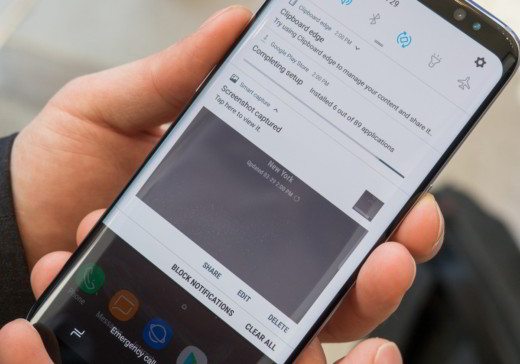 You will hear a camera shutter sound with a short flash.
Soon after you will find the Samsung screen photo screenshot, in the Gallery app or in Google Photos (if you use it) in the screenshots folder.

The second method of capturing the screen with a smartphone Samsung Galaxy S8 consists of tilting the hand to the side so that the thumb points away from the screen. Swipe your entire hand from left to right. You will hear the shutter sound and see a brief illumination of the screen.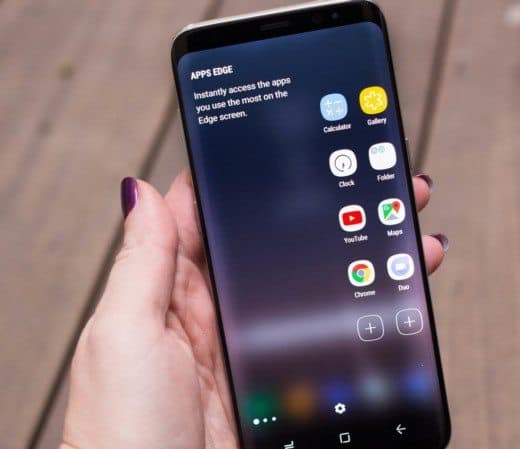 This method is enabled by default, but you can still disable it in Settings. To do this you must:
Go to Settings
Scroll down to Motion and choose Movements and Gestures
Stop on Palm swipe to capture
Set it from On a off.
The new Samsung Galaxy S8 allows you to take longer screenshots by scrolling while taking the image. The process is this:
Take the screenshot with the key combinations explained above
Tap the Capture more option and scroll down to continue grabbing more screen
Keep tapping until you're done capturing what you need by reaching the bottom of the page.
At the end I could share your screenshots when and how you want by clicking on the button Share or by using the Attach function.
BUY ON AMAZON: battery, cover, film, earphones, Samsung S8 and S8 Plus case