How to get visibility on TikTok and gain notoriety on your favorite social network? Tips and advice for a top View profile!
You will also have been impressed by the potential of TikTok, this social network is now part of everyday life and continually offers new challenges to young and old. Maybe you are a Tiktoker who wants to grow and although your followers are a not inconsiderable number you would like to become even more visible to everyone.
On social networks nothing is left to chance and if you think that the views are only the result of luck you are very wrong, each content depends on specific factors. You may be wondering how to get visibility on TikTok and go viral without trying too hard, right?
In the next few lines we will look at the aspects you need to watch out for get more views on your TikTok profile, but it is important to premise that commitment and perseverance are essential factors that you cannot neglect. Therefore, the increase in your views will not be the work of a magic wand, but the result of intelligence and the right tools.
Read also: How to become famous on TikTok
Tips and advice for a top View profile!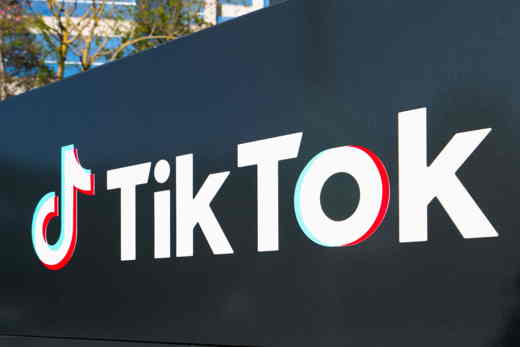 Your account is a bit like the business card for all TikTok subscribers, the better your presentation will be and the greater the views. Although many focus on content rather than their account, it is very important to take care of both aspects to get the most out of it. But what are the elements that you can take care of your account to improve the number of views on the TikTok profile? Let's see the main ones.
Graphics: as anticipated, the impact of your TikTok account is a business card, so that even those who do not know your content may be interested in what you propose, it is essential to compose well-kept and balanced graphics. How many times have you noticed extremely confusing TikTok accounts and the desire to observe the contents within it has passed? We imagine several times, you have to then avoid heavy graphics and focus on a light and pleasing to the eye impact. Maybe think of video content that matches each other chromatically and you will get a better result not only in appearance but above all in the number of views.
Information: TikTok does not allow the inclusion of a lot of information in your profile, but the few that you can enter must be impactful and interesting for users. The right information can help you intrigue those who visit your account and take an interest in your content. A small BIO fun could be the springboard to increase the view.
Backlinks and interactions: although your purpose is to increase views on TikTok you must not neglect the possibility of merging multiple social platforms to reach a greater number of people. In your TikTok, Instagram or Facebook account you can insert backlinks that direct users to your TikTok content, significantly increasing the views under the clips produced.
Read also: How to put Instagram on TikTok
How to make lots of views on TikTok
The advice analyzed in the previous paragraph is a starting point for have visibility on TikTok, but there are even more important aspects to take into consideration so that you can reach excellent numbers, let's see which ones and why.
clip
NThere is no doubt that to have so many views on TikTok you have to focus on its greater firepower: videos. Creating a quality video, fun and potentially viral it will give you the possibility to increase the number of views and consequently attract many new users to your account. They can then decide to follow you or not for future content. Staying on the subject, our guide on how to make TikTok change look videos might be useful.
Hashtag
Surely you have happened to search for video content on TikTok based on a keyword or a hashtag. This tool made available by the platform is essential to improve views, being able to find the right hashtag to add is never easy but with a little study you will be able to understand which ones are best suited to your content and attract many people to view the your videos.
Quality
Not only on TikTok but also on all other social platforms it is very important propose high quality videos to subscribers. Although these can cost you some extra effort in terms of hardware and especially gigabytes in updates, it is absolutely worth it. Videos with higher quality have a great response, they are testimony of commitment and great care of the contents.
Interactivity
In order for you to make many views you must not neglect the community. Your followers are a very important resource and it is essential to make them feel part of a family. The greater your interaction with them, the more they will be led to watch your videos, increasing the total number at the end of the month.
Challenge
The most famous Tiktokers currently have begun to make themselves known through Challenge, real challenges with famous people which gave great visibility. Take advantage of this tool to get noticed, badly you will have just enjoyed doing something new.
How TikTok views work
The procedure to follow to get more views is therefore not so complicated, you will have to work a little but the results obtained will repay all the efforts accumulated over time, especially if your intention is also to make money with TikTok. If the number of views is so important to you, so is understanding how they work and how to see views on this platform.
The TikTok algorithm
The algorithm of TikTok is among the most complex in the world and few guidelines are known that identify the right behavior to follow to exploit it 100%, but like other social networks, TikTok must necessarily disseminate information to give way to content creators to have a clearer picture of what they are doing.
Specifically, the information you can access refers to recommendation activity, that is, all those contents recommended to users. You will have noticed, when registering on TikTok, how the platform asked you to choose categories and characters that are important to you. This process prompts the TikTok algorithm to recommend accounts that can come close to your tastes and preferences.
Your profile, therefore, has also been included in one of these categories, called clusters, and some users will be redirected to your account if it conforms to their initial preferences. A mechanic of this type is linked not only to the basic information but also extends to the music used and the hashtags present in the clips. So try to identify your account in order to be attractive to subscribers who love your same video and music content, making the most of the hashtags as well. For further information, I invite you to read the guide: How to finish in For You on TikTok.
How to increase followers on TikTok for free
The title of the paragraph is very demanding, the tools made available by TikTok allow you to better increase your followers on TikTok without necessarily spending money. If not, you can always turn to platforms that sell virtual followers. In both cases, if you want to learn more, you can read: How to buy followers on TikTok and grow quickly.
How to check who visits my TikTok profile
One of the curiosities of the Tiktokers is that of check who has visited your account. Unfortunately, as of June 2020, TikTok no longer allows you to view information from users who have viewed your content.
Although it may seem unfortunate news, the continuous updates of this platform do not exclude a possible inclusion of this feature in the future. So that you can be ready for this, here is a quick guide on how to check who has viewed your TikTok profile.
Open the app TikTok for Android or iOS.
Tap the icon Arriving, in the bar at the bottom, to access the page All activities.
Click on the first notification regarding a visitor on your profile to view all the others grouped in the list.
Visit the profiles who have visited your profile to reciprocate.
The platform retains information from the last two days, or at least in the version prior to June 2020.
Other useful articles
How to get views on TikTok