Have you noticed that you need to activate Developer Options on your Android smartphone but you don't know how to do it? You've been looking for hours in Settings of your Android phone but nothing at all? Well, it's time to reveal that functionality Developer Options it is actually present on your Android mobile device but, compared to previous versions, it has been hidden.
How to activate the USB Debugging option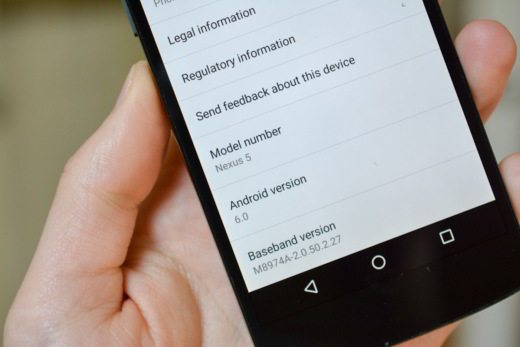 Be vuoi scoprire how to activate Developer Options on Android to enable the option Debug USB, which will allow you to have advanced communication with your Android smartphone, then you absolutely must keep reading what I am about to tell you.
Enabling the option Debug USB it will give you the possibility to connect your Android mobile device via USB to the PC, and therefore to interact with the terminal to install applications, get system information and above all obtain root permissions. But you will have to find out first how to activate Developer Options on Android, especially for devices with versions 6 MarshMallow and 7 Nougat.
Enable the Developer Options on android it is not a complicated procedure, what you need to do is go in Settings> Device Info> Build Number or Version build and press on it for well (8) eight times (at each tap Android will warn you of missing clicks for activation), until you see a message appear that will warn you of the activation of the Developer Options.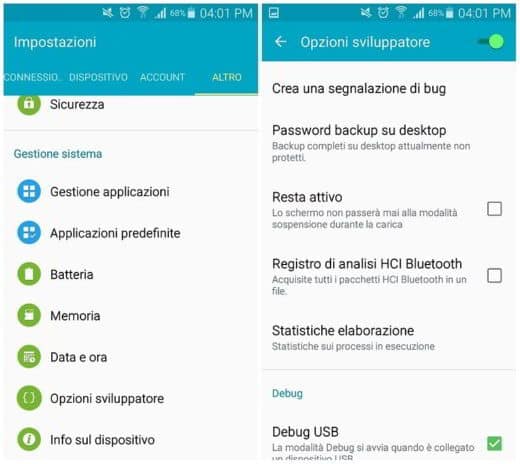 Returning to Settings, you will find the entry Developer Options and you can activate the mode Debug USB.

disable Developer Options, you have to go in Settings> Developer Options and select it to set the command from Enabled to disabled. If you want instead delete Developer Options from the android menu, you need to go to Settings> Applications> Application Manager to locate the item in the menu Settings which stands for Settings. Click on it and select Memory then click on Delete Data.

Android will warn you that all the data of this application will be permanently deleted including files, settings, accounts and so on, confirm by pressing on Delete.
Going back up Settings the voice Developer Options it will no longer be present in the menu of your Android smartphone.