Did you just meet a girl at a party at a club, or on Instagram, and managed to get her number but now you don't know how to go on? Below you will find all the info on how to get a girl on WhatsApp.
We will give you a series of useful tips to learn all the secrets on how to woo and impress a girl you are interested in on WhatsApp. In this way you will avoid bad impressions and slips that could compromise the fate of your possible love story even before it begins.
Courtship on Whatsapp. Tips for winning a girl that interests you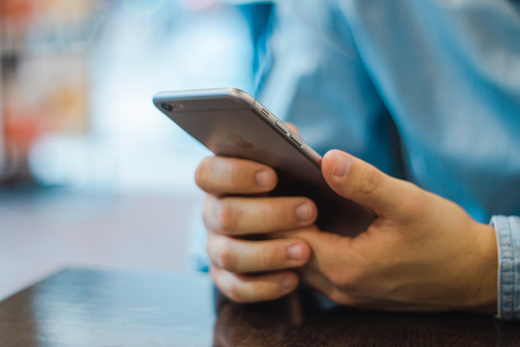 How to pick up a girl on WhatsApp? Whether you have already seen it live or not, the first business card, in this case, is obviously constituted by theprofile picture and status on whatsapp.
Set up a profile photo that represents you
As trivial as it may seem, it is almost certain that the girl in question will go to view your image by enlarging it, perhaps even several times, and it is this eventuality that you must use to your advantage by showing a beautiful photo.
From this point of view, we recommend that you set a photo that represents you, which is somewhere between a faithful portrait and one where you turned out particularly well, so as not to disappoint her at the first meeting. You may also intrigue and intrigue her with photos not whole, which only represent your eyes or smile, or you could opt for a snapshot of a moment that is particularly important to you, a happy memory or a trip to some special place. Even powerful images with a strong emotional charge will be able to intrigue and impress your future partner, willingly prompting her to write to you.
Read also: Beautiful and funny WhatsApp profile pictures
Phrases for WhatsApp status
For the status on whatsapp opt for something short but impactful, that is not predictable and predictable like a famous quote from some Facebook post, but not even a pathetic chocolates note fuss. Choose something that intrigues you without revealing too much about you. Otherwise you would deprive the girl of the opportunity to investigate this inner universe of yours, should she be interested in it.
Once you have taken care of your "appearance" in detail, we can move on to the next step: the courtship.
Read also: The best phrases to put as WhatsApp Status
Phrases to win a girl on WhatsApp
A priori from who wrote first to the other, it is in chat that the crucial phase of your interaction takes place: the flirtation.
Flirting isn't as simple as it sounds, it's not live and the same goes for Whatsapp, but we can give you some tips that can make that process easier, so stay tuned to the tutorial on how to conquer a girl on Whatsapp!
Write in correct Spanish and don't be vulgar
First of all: write in correct and non-vulgar Spanish. No girl likes a man who is too vulgar, even one who shows to curse as much as a longshoreman. Never be too explicit, especially in the early stages of flirting: if you immediately let it be understood that you are interested in the more physical side of the relationship, the girl may not be of the same opinion and may end the date even before it begins.
Probe the ground and fly low
Starting the courtship right away with winks and ambiguous and spicy phrases is one of the worst mistakes you can make. The initial approach should serve just to test the ground, understand if the wave she rides is the same one you chose, therefore: fly low.
Avoid trivial phrases by trying to be funny and friendly
Do you want phrases to impress a girl? So, while avoiding writing her the usual banal phrases, like a phone call "Hello, how are you?" or a discounted and 4-sous compliment, engage in a light, easy and friendly conversation. Be fun and easygoing, agile of mind, alert and bubbly. Don't overdo it, though, with nice tones: we don't want her to think you're constantly making fun of her, do we?
Dosa i toni
THEequilibrium is the key. In the complex art of courtship, knowing how to dose tones is everything. Also base yourself on the way she expresses herself, how open she is to you, if she tends to be shy, or if she is equally willing to know you but also to make herself known.
Try to be transparent and direct
Be transparent, as much as possible, at least in your first chat conversations, don't be too ambiguous or your messages could be misunderstood, thus unintentionally offending the girl who may eventually walk away from you.
You have to be sincere and a good listener
Use short sentences, direct and simple, yes sincere but not brutally blunt, of course, and above all, have tatto: Some girls are particularly sensitive creatures, if they perceive you as too cynical or abrupt, they may get intimidated and think that you are not the right guy for them. Be a good listener (or reader, in this case), but also observer, try to grasp everything you can from the ways of your her, so that you can talk to her in the best way.
Don't be nosy or nosy
Don't be nagging and clingy, do not show too much interest in her personal life, you may pass for a nosy and the girl may close to you sooner than expected.
Be direct and friendly
If you want to invite her out, do it in the most direct and clear way possible, without convoluted preambles or, even worse, approaches worthy of the worst Latin lover. Relate to her as an equal, showing you also interested in a friendly first acquaintance, without commitments or pressures of any kind. That way, you'll be more likely to get a yes from her.
Read also: How to spy on WhatsApp on another mobile for free
Examples of messages you can write to a girl
What to write to a girl? The messages you could write to her are so many, impossible to list them all. In general, however, we can recommend guidelines to follow.
Be interested in his hobbies and passions
Show interest in her tastes and passions, for his hobby and what he does in his everyday life as well as in his spare time, without however insisting on private and personal details. Find some common passions and you will be on horseback: in this way you will have a topic that you can dissect well with her, comparing your opinions with hers, thus drawing out a stimulating conversation and able to enrich both of you. It is always nice to discover new points of view, after all.
Address all topics without being boring
Treats the most varied topics but that they are never too complicated or boring, above all, take advantage of what she tells you to find connections regarding something that may really interest her.
It also takes advantage of voice messages
Another element that many underestimate is the power of voice messages. Of course, it is also true that they are quite risky to send, especially if they are long, because not everyone likes to receive or give them, either out of shyness or otherwise. But send an innocent e short voice message to probe the territory would not be a bad idea. At best, you'll get a recording from her, which will make you realize just how willing she is for this type of communication - maybe it could result in a call, who knows.
Otherwise, you will receive written comments, which are not bad anyway: in addition to being a starting point to continue the conversation with her, probably the first answer you will get is what she thinks of your voice and, who knows, maybe even a compliment! There are many girls who appreciate certain male voices and, of course, it will be easier to conquer her if your voice is able to warm her heart!
Avoid long voice messages
Therefore, overcome shyness and talk to her, instead of writing her, just don't send her a 10 minute vowel just to tell her how happy you are, that's it.
Phrases you can use to win the woman of your dreams
Goodnight my soul. Now I turn off the light and so be it ...
We are always close when we love… Distance separates bodies, not souls. Good night.
Dreaming remains the best way to get to tomorrow. Wonderful dreams. Good night.
If I could make a wish before bed, I would choose your happiness. Good night.
May the sky protect you in this night of stars.
My last thought before closing my eyes is for you. Good night.
Angels will come to keep you company, you are safe. Sleep well.
May your dreams be sweet and serene. Night
With a heart full of love, I send you a thousand kisses. Good night my Love.
The only thing you have is the love you give. Good morning my love.
No night darkness can ever overshadow your beauty. Good night.
When you close your eyes, remember that there is always someone by your side. Night.
Thanks for every moment together. Good night.
I'm undecided whether to stay awake thinking about you or falling asleep hoping to dream about you. Good night.
No wonderful dream could match the pleasure of having you here in my arms. Night.
As if you were there, I send you goodnight and a deep kiss.
I wish I had you here, but we are far away. This love message for goodnight is a small gesture to get my great love to you. I love you infinitely.
How to impress a girl with pictures for WhatsApp
Another thing you can do to understand how to conquer a girl in chat, and make her understand that she is one of your first thoughts in the morning, and one of the last before going to sleep, is to send her WhatsApp images to wish her good morning and good night. If you don't know where to find them, here are some articles that can help you:
Funny good morning pictures
Images good morning love
Goodnight images to download for free
Other useful articles
Best dating apps to find a soul mate
Best dating apps for singles
Chat without registration
How to find out if your partner is cheating on you