Are you in a place with no networks and you don't know how to connect to the Internet with your Mac? Do you have to complete an important job and you don't know how to do it? If you don't know, if you have an iPhone with an active data subscription you can solve the problem by activating the function Personal hotspot.
This is a feature introduced with iOS that allows the iPhone to share the 3G or 4G Internet connection with other devices (PC, Mac, tablet, game console, etc.), as long as your carrier allows it. This makes everything much easier since, through the use of your iPhone's data network, you can not only browse online but also download files to your Mac wherever you are.
Read on to find out how to connect iPhone al Mac come modem and share its signal WiFi, Bluetooth e USB.
How to connect iPhone to Mac as a modem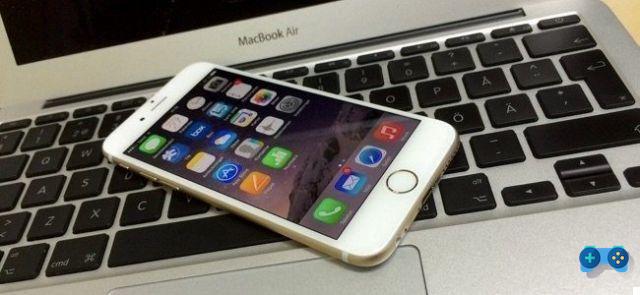 As for sharing via Wi-Fi, for connect iPhone to PC as a modem, you need to activate the option Personal Hotspot from the menu Settings iPhone. Find the Wi-Fi network created by the iPhone in the Wi-Fi options of your Mac, starting the search for new wireless networks, select it and enter the Password shown by the iPhone to establish the connection. In this way your Mac will be connected to the iPhone which will function as a modem using the data network of your telephone operator.
connect iPhone to Mac as a modem via USB (with the supplied cable), you have to connect the iPhone to the Mac and you will get a dialog box that will take you to the section Network of the Pref Renze System. From here you can select the iPhone.
connect iPhone to Mac as a modem via Bluetooth, you need to turn on Bluetooth on both devices, pair them, and again the connection options should appear System Preferences> Network.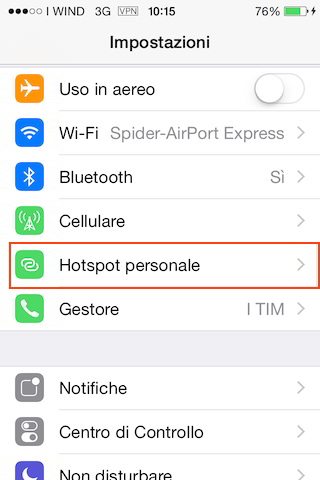 After browsing the Internet, to deactivate the modem mode of the iPhone you have to go to Settings> Personal Hotspot and block the latter option.
With the introduction of the latest iOS and from the Yosemite operating system onwards, there is no longer a need to activate the Personal Hotspot function, as if the iPhone and Mac are close together, the Personal Hotspot function will automatically activate with navigation on the Internet and will always automatically deactivate when you close the navigation.