TikTok is without a doubt the social network of the moment, especially among young and in the category of millennials (young people born between the 80s and 2000s). This Chinese project, which focuses on the sole and exclusive use of the mobile app, allows its many users to create and share short films lasting between 15 and 60 seconds. To date, more and more users aspire to play the role of star, thanks to this social network. Therefore, how to become famous on TikTok?
Read also: What is TikTok and how it works.
This is what we learned about the most viral and shared TikToks
Many ask for it. We show you some ideas that may prove useful in achieving this challenging goal.
The secret is in the increase of followers
As expected and based on what also happens with other social networks, one of the main popularity indexes that attest to the success of a user on TikTok is represented by number of followers. Having more, lays a solid foundation for becoming influencer.
Easy to memorize username
Create a username simple to keep in mind is the first step to success on TikTok. Simple to remember is by no means synonymous with banality, but at the exact opposite it means originality. In short, a creative name, particularly catchy.
Therefore, they go strictly avoided usernames that recall those of VIPs. Same goes for the infantile ones.
During registration, TikTok assigns a username to each of the subscribers by default. Therefore, it must be modified, focusing on a distinctive and attractive one. The procedure is the same, regardless of whether you use the app on iOS or Android: you must first tap on Me, the icon located at the bottom right; immediately after, it is advisable to press on Modification Profile. With a tap his Username you enter the textual field. And it is precisely there that you can proceed with the modification, opting for the one you like. Finally, the procedure ends by confirming your decision, with a simple tap on the upper right side.
You have to stand out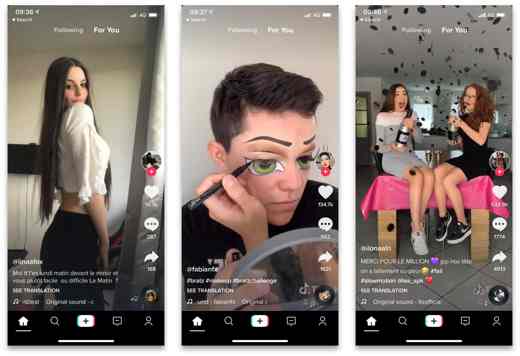 Always in relation to how to become famous on TikTok, it is necessary to know how to create a competitive advantage at the expense of competition, represented by the other members. Like? Differentiating. To be ironic, creative and unique in the creation of videos is crucial for success on this inclusive social network. However, never copy. It loses its originality and the followers don't mind running away.
Video quality is everything
Quality videos will encourage followers to follow you. Therefore, posting a considerable number of videos every day, all the same or trivial, is not the way to go if you want to be successful on TikTok.
Conversely, even making one-off videos certainly does not help you. The path to go is record few videos, but good ones. In short, of excellent quality. To start it might be useful to watch the videos of the most followed influencers and maybe take some ideas. For further information, also take a look at this guide: How to download videos from TikTok.
Keep an eye on the technical side
Another decisive component to obtain the well-deserved consecration on TikTok is that of the technique. A fun concept makes the difference, but if the footage is not level, users are not enticed to view it.
Therefore, no mandatory to grainy video. Posting grainy movies is a huge mistake that must necessarily be avoided.
Beware of music
The role of music is closely connected to the success of TikTok, whose initial name was not by chance Musical.ly. Between 2014 and 2018, Musical.ly users could try their hand at producing mini-movies in playback, lasting between 1 and 15 seconds. If necessary, you could focus on the inclusion of a whole series of filters and effects to say the least unique, as well as on the modification of the playback speed. These functions are still available: by focusing on the right music track, you can capture the attention of the subscribers.
I music tracks, if present within the platform, they do not give rise to any kind of problem with the licenses. As you can imagine, however, if they were not, things change significantly, to the point that you risk being reported for copyright infringement.
Read also: Best streaming microphones
Intercepting a niche by choosing a theme
A bit like with the products that are put on the market every day, the TikTok profiles that are most successful are those who have known intercept a certain niche through the choice of a trendy theme. If you make videos that span multiple themes, you don't target a specific target. Success among the TikTokers passes from having awell-defined identity. In this case, however, you are more likely to have visibility and to be followed. If they like you, those who follow you will have no problem referring you to their friends. Hence, it is also from the care of these details, that you have more opportunities to widen the circle of your followers. The more you have, the more successful you are.
Greater engagement of your target audience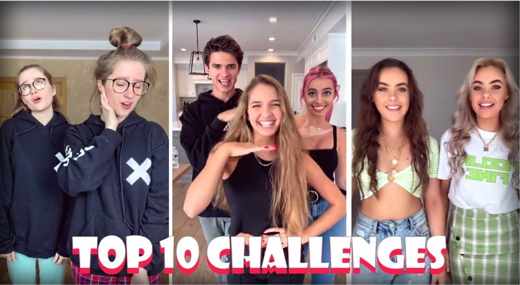 Of all social networks, TikTok is the one that needs more involvement from its target audience. Even more than Snapchat or Instagram. challenge, that is the challenges, are now a classic, for the simple reason that, on the one hand, they bring visibility, and, on the other, they allow you to stay united with your base community. To increase engagement and become famous on TikTok, the use of #hashtag it is practically essential since being found on the basis of the theme of the published film is much more practical.
Collaborations
Collaborating is better than competing nowadays. This basic business rule has become an effective reality even in the world of social networks. And TikTok is certainly not an exception.
Start a fruitful collaboration with others Muser, perhaps with those who deal with a similar or at least complementary topic to yours, allows you to make a name for yourself within a community of users. You will certainly get noticed more and receive important follow-up benefits. Little but sure.
Le live in streaming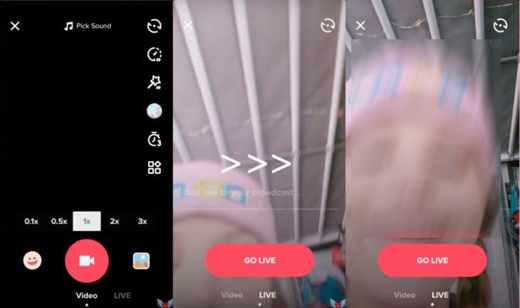 Live streaming certainly represents an important moment to consolidate the harmony with your followers. Therefore, don't forget to take advantage of the infinite potential of this tool that allows you to engage users and interact with them. In many of those who are get used to live streaming, keep notifications constantly open, precisely in order not to escape the confrontation. From the debate, if constructive, in fact, it is possible to emerge enriched.
There are better times
Just like with all social networks, post publication times make a difference. Making new videos at peak times allows you to have more visibility and more chances of intercepting followers, which are crucial for success on TikTok. Peak times usually are from 12 to 17 and from 20 to midnight. Furthermore, watch out for weekends. TikTok's audience consists on a large scale of millennials which are certainly less busy on weekends than on working days. As a result, they have more time to dedicate to you.
Statistics monitoring
In any business, it is the numbers that determine the success or failure of everything. Thanks to the numbers it is possible, in fact, to quantify the actions taken and see if we are proceeding in the right direction or if certain corrective measures are appropriate.
Le statistics, consequently, they must be monitored, as they contain more than ever strategic and decisive information for the purposes of the growth path that you can have on TikTok. With a tap on each of the videos you have published, you can check which ones are reactions from your audience. Reading the numbers, it becomes easier to see if the involvement of your subscribers is significant or if you still have some way to go.
App to increase followers? Yes or no?
As with all social networks, the use of special apps aimed at increasing the number of followers is now a practice. No platform encourages its use. However, it is a fact that if you want to be successful on TikTok and if you are of the idea that success also depends on the number of followers, it is important to point out that these apps, which you also find in alternative stores, they can prove to be decisive. However, we do not have a positive view of these tools.
Success on TikTok, in fact, you have to build it. Engage the public, start collaborations profitable, take part in live streaming, to be original e creative, focus on videos made to perfection in terms of concept and technique, are the values ​​that make the difference. The same cannot be said for being able to capture artifact followers of users in Indonesia, the Philippines, Cambodia and so on. Bots never pay, because they do not create added value. Zero interactions, zero likes, zero comments. What are they for? And if you intend to earn with TikTok, well then the bots it is appropriate to leave them permanently lost, opting for other solutions.
Without forgetting, then, that fictitious followers often hide dangerous scams that it is better not to come across.
Conclusions
Taking advantage of these precious tips, becoming famous on TikTok will not be a utopia at all, but a achievable goal.