La sponsorship on Instagram allows you to give your company more visibility than usual. Discover how much does it cost to sponsor on Instagram helps you access a user base made up of over 30 million active accounts only on a national level. Every little trick can become a valid passport to your online success.
Below, we show you some useful information to quickly increase your income, with the help of a careful and prudent investment. With these premises, your company is able to become a shining example for the whole web. Here's what you need to know for ever-growing performance, with the prospect of giving your site its maximum splendor.
Average cost of sponsored content on Instagram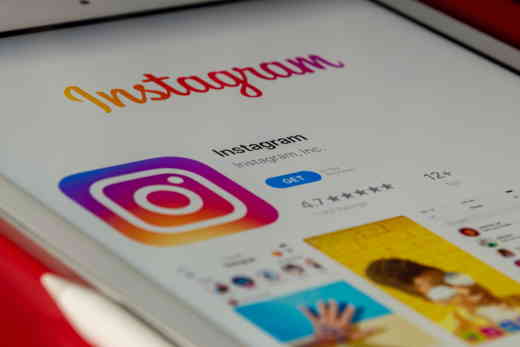 How much does a sponsored content on Instagram? It is not easy to answer you on such an elaborate question. To tell the truth, defining a precise cost is almost impossible. Obviously, you know that registering on the social network for photos and videos with your company account does not involve any type of expense. However, if you want to create a advertising campaign satisfactory, you need to invest a certain amount of money.
Su Instagram, you can start from the modest sum of 1 euros per day. In general, your sponsorship does not require a very large outlay. Social media allows you to target your potential audience, with the chance to send your messages only to people you think might be interested in your product or service.
Before trying your hand in such a varied field, we remind you that Instagram can be regarded as a real one online auction for the sale of advertising spaces of all kinds. What matters is that you are able to gain more visibility for your business while minimizing costs. The mechanism is more or less similar for each social network and you just have to draw your weapons, seizing every opportunity with a good relationship between quality and price.
Read also: How to grow an Instagram page
How much do you pay to sponsor an Instagram post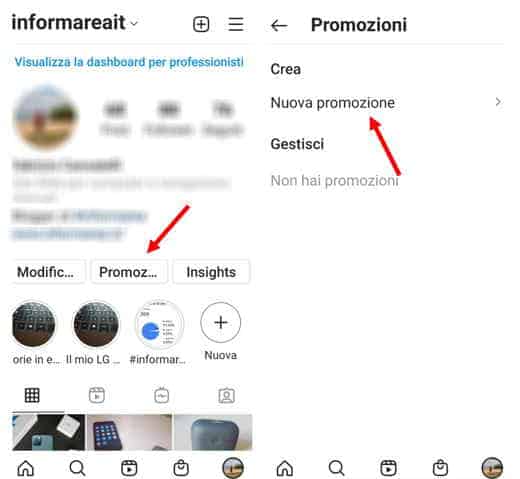 How much does it cost to sponsor on Instagram based on the single post? Again, there is really a lot to say. Speaking of which, all you have to do is enter yours Instagram profile and click on the item Promotions, and then create your promotion by tapping on New promotion.
Continue by choosing the type of post to insert, be it one or more or images or videos and tap on up right arrow.
Please note:: on each page you will be able to consult a guide with useful tips on how to act.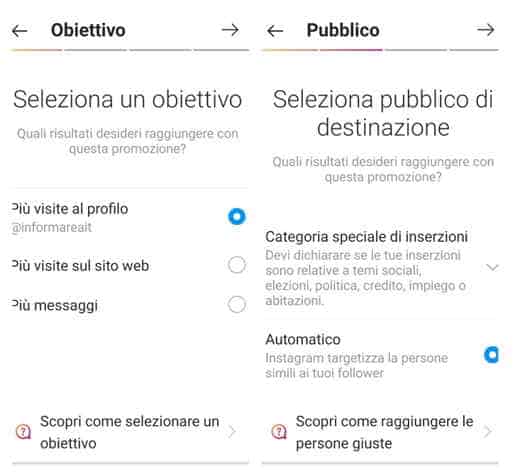 On the page Target, among the objectives you can select, are available:
More profile visits.
More visits to the website.
More messages.
After selecting an item, tap the arrow at the top right to continue and access the page Public. Here you can set a specific target by creating your audience, or alternatively by making the social media act in an automated way.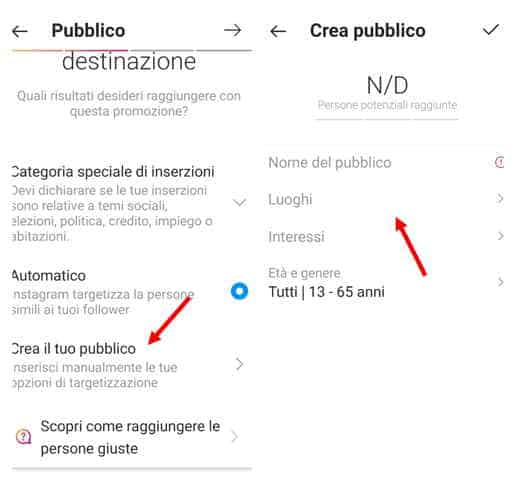 In case you decide to build your audience, based on the geographic location of your contacts, on theirs interests main, on gender and on band of age. At this point, you must proceed to the most important moment of your procedure, namely that of the choice of the investment to be made: the page Budget and duration.
As we have already told you before, your shopping starts from 1 euro per day. However, if you want to reach a higher audience volume, you need to be willing to spend a little more. Plan the best way too duration of your marketing campaign (set by default to 6 days) and, on the next page, add a payment method. Among those available, you will find: credit and debit card and PayPal.
Tap the button Create a promotion And that's it.
Within about an hour, you have sponsored your business on Instagram. Select the time frame for which you want to keep your sponsor visible and always based on your overall budget.
To increase your results in the short and medium term, we recommend that you try a standard campaign by spending at least 5 euros on a daily basis. Gradually, you will notice a significant increase in your active users.
Read also: What are impressions on Instagram
How to pay for promotions on Instagram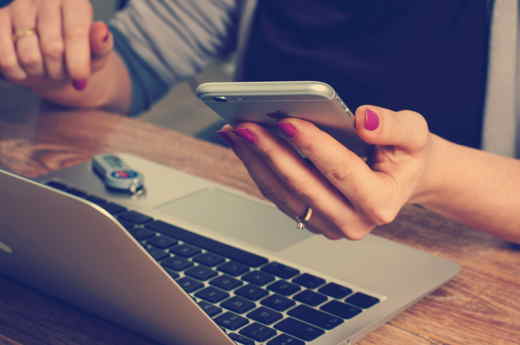 As we have already told you in the previous lines, a latest generation social media such as Instagram puts several at your complete disposal payment methods to further enhance your business experience. You can make all sorts of investments with yours credit or debit card. If you have an account instead PayPal, the process is even simpler than you can imagine.
In any case, the important thing is that you know how to study yours promotion on Instagram and plan a correct marketing strategy in the best possible way. Once all the required pieces have been put in place, all you have to do is wait for your customers to start shopping at your company.
How sponsorships work on Instagram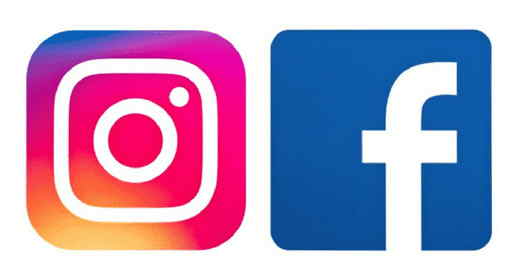 Yours sponsorships on Instagram they can be implemented through different types of procedures. The operating principle of this social network is very similar to that of Facebook. In addition to creating an account on Instagram, even the help of a Facebook page can contribute to the success of your online project. Connect the two profiles to the best and share the various sponsored posts, then start evaluating each result. For more information, read our guide on how to connect Instagram to Facebook.
In both cases, it is essential to establish what to sponsor and which target to aim for. As we mentioned earlier, check interests, geographic location, age and gender. Add anything you want, be it a photo, a video, your company app, or even just your website or company blog. Each piece of content can target a well-defined circle of potential audiences, which is more likely to boost your conversion rate. Each sponsored content is ready to appear on the home page of the chosen users.
How to do an effective Instagram sponsorship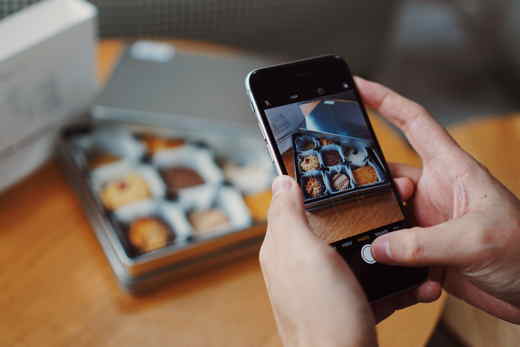 Are you going to make your own sponsorship on Instagram more and more effective? A smart campaign can make a difference and contribute to the success of your business. Creating the right content takes time and effort, and you need to know how to make the most of every moment. A single post can be enough to achieve extraordinary results, just as many posts in sequence can be useless.
Focus on the maximum sharing of your content, in order to reach a high amount of potential users. Invite them to follow you on each social channel, enter the call to action and direct them to Instagram to make them interact with your company. Even a well-finished caption can intrigue a large slice of the public and make it feel like an integral part of your project. What matters is that you know how to give a feeling of full activity.
At the same time, always monitor the statistical data you have at your disposal and insert posts of all kinds that can enhance the company's prerogatives. Focus on products, goods and services as soon as they are available. Also focus on the effectiveness of Stories promotions, to be chosen with all due care and to be managed with creativity, awareness and decision on your goals to be achieved. Show your strengths and ask industry experts for help in choosing the right budget.
Sponsor on Instagram for free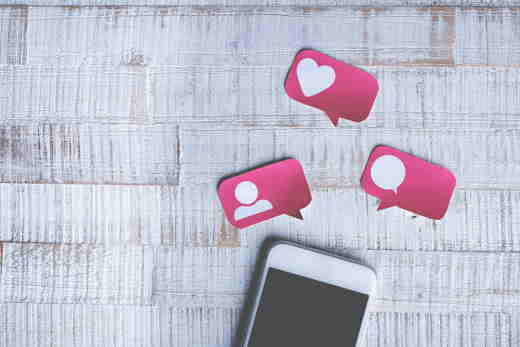 To know how much does it cost to sponsor on Instagram, you also need to know the main techniques to do it for free. Always and in any case create contents in the name of the highest quality, take full advantage of the direct connection with another very powerful social network such as Facebook. In every post and story, don't forget to tag other people appropriately. To stay on topic, read our guide on how to post on Instagram to get more followers.
If that's not enough for you, you can choose to collaborate with other users, perhaps by relying on an influencer with a high number of followers. Finally, interact with other accounts through a long series of comments and likes, in order to create the right empathy with your audience. Every trick can make your business reality grow exponentially and guarantee you tangible economic and prestige benefits over time.
For more information, I invite you to read the guidelines on the official Instagram site on: How to advertise on Instagram.
We close this tutorial by offering you two other very interesting articles: How to sell on Instagram and open your shop and How to make money on Instagram.