How many people can make the video call on Instagram? Here is a guide that will reveal to you how to make group video calls on instagram.
Instagram is the social network of photographs that has undergone a real evolution in recent years. Today, in addition to publishing photos, it has many other features, including that of being able to perform group video calls.
How many people can make the video call on Instagram?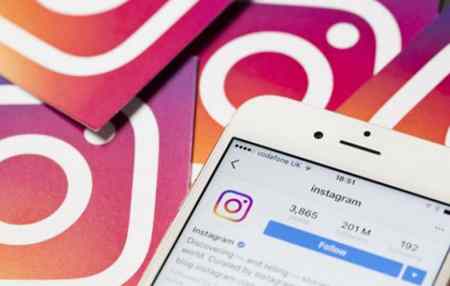 After the publication of Stories, both with Android that with iOS it is possible to make video calls with Instagram, the operation must be started through the Instagram Direct. By clicking on the camera icon you can make a single or group video call by involving a maximum of 4 people simultaneously with simultaneous browsing (unlike Facebook Messenger which allows group video calls for up to 6 users with up to 50 people, Snapchat for up to 16 users and FaceTime for up to 32 users).
With Instagram video calls you can minimize the call window and continue using the app without having to end the call. In addition, your friends can join the current call and, if they want, mute the sound to not be invited to the calls.
You will be able to publish a shared story as if it were a videoconference and use it in a simple and immediate way.
Read also: How to make group video calls on WhatsApp
How to make group video calls on Instagram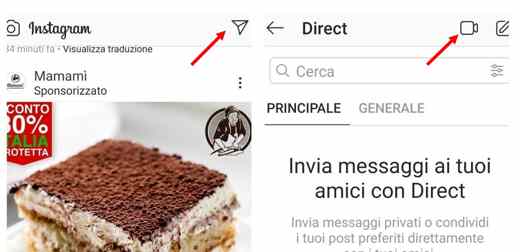 After determining how many people can make the video call on instagram, let's see together how to start a video call on Instagram.
Open Instagram and go to your profile homepage.
Click on the icon of Direct (airplane icon at the top right).
Tap on the camera or camera icon (top right) and select the contacts (followers), from the list below, with whom make group video calls on Instagram. You can also click on Search.
The person or group you are calling will receive a notification about your call.
Press on NEXT to initiate the call.
Click on the button Add during a video call, if you intend to add more people.
Then tap on Add next to the contact's name, in the list below, or tap on Search to look for someone. The added person will be notified when you call.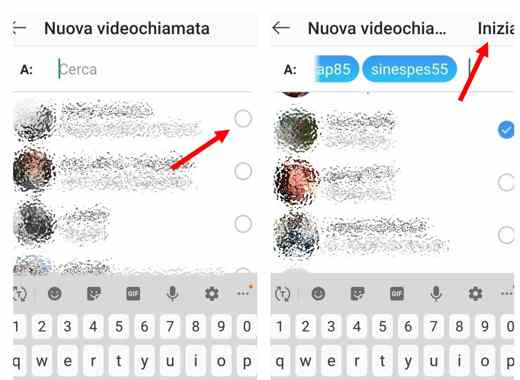 I remind you that the maximum number of people that you can involve in a group video call, via direct messages, is that of you are participants.
To block Instagram video calls you can: block a person or disable notifications of the conversation.
How to block video calls on instagram
To block a contact and therefore video calls you must:
Tap on his username to access his profile.
Tap on the settings (horizontal or vertical dots depending on the Android or iOS operating system)
Plug on Block o Unlock.
Plug on Block o Unlock again to confirm.
How to disable video calls on instagram
By turning off notifications of a group conversation on Instagram Direct, you will no longer receive notifications even if you continue to be part of the conversation. To disable calls on Instagram, you must:
Tap on the icon Direct (Airplane at the top right of the feed).
Tap on the group conversation to turn off notifications.
Plug on group name at the top, and plug next to Turn off notifications for messages o turn off video call notifications.
Instagram video call filters
In addition to the introduction of video calling, Instagram also introduced new augmented reality filters in order to make the photos of your Stories fun. To use them you have to go to the Stories section.
On the screen of your smartphone, swipe your finger to the left and when you see the active camera, press theemoticon icon to view all filters, including the new ones in AR. It is about filters inspired by music or sports stars with which you can have fun at any time.
Other useful articles