Players, SBCs and Prizes!
You can win great prizes by trading FUT players in Squad Building Challenges until April 27th.
You will receive the items Swap FUT Player in various modes such as Daily Elimination Tournaments, Squad Building Challenges and Event Objectives.
To get started, you need to go to the SBC menu, where you will find the various requirements of the different challenges that differ by level and are dedicated to specific players. In addition, by logging in daily you will have a better chance of receiving Swap Deals (or Swap Player).

Here is the complete list of Swap Deals with lots of Tokens needed to get them:
- 84 ST Keita Balde Diao: 2
- 84 CDM Jordan Henderson: 2
- 81 LB Wendell: 2
- 87 CM Koke: 4
- 86 CAM Dimitri Payet: 4
- 86 CAM Santi Cazorla: 4
- 90 ST Zlatan Ibrahimovic: 7
- 88 CF Lorenzo Insigne: 7
- 85 RW Timo Werner: 7
- 91 CM Luka Modric: 11
- 88 ST Carlos Tevez: 11
- 91 ST Alexis Sanchez: 11
To get Wendell, for example, 2 tokens will be needed, 7 for Lorenzo Insigne, 7 for Zlatan Ibrahimovic and so on, up to 11 for Luka Modric and Alexis Sanchez.
The first Swap player, Negredo, can be earned by winning the FUT Champions Qualifier Tournament.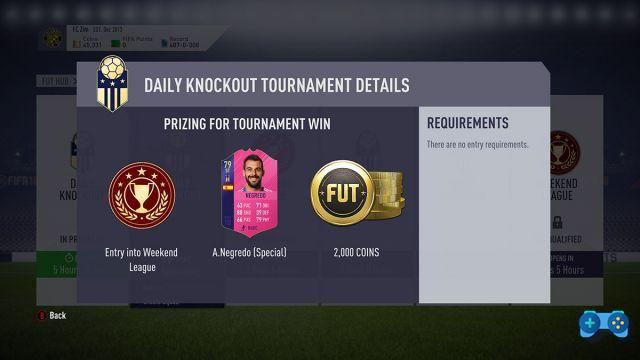 You can also use the Tokens to get the following packages:
- Premium Gold Pack: 1
- Rare Gold Pack: 3
- Prime Gold Players Pack: 5
- Ultimate Pack: 10

In summary:

FUT Swap Deals are active from 4:00 PM PST on April 3rd.
The first opportunity to obtain a FUT Swap Deals card will begin at 12:00 AM PST on April 4th.
It will be possible to collect a total of 12 FUT Swap players during the campaign.
Be sure to log in every day to FIFA 18 - Ultimate Team for the duration of the Swap Deals, not to miss the opportunity to earn some of the best rewards in FUT.