Here are the best iPhone 11 cases that we want to recommend. A buying guide on the most interesting cases for the recent iPhone by iPhone 11, iPhone 11 Pro, iPhone 11 Pro Max, from the cheapest to the most expensive.
With the iPhone 11 officially on sale, it's time to start thinking about how to keep your new phone safe. If you want the advice on how to best protect your iPhone, one of the best things you can do is put it in a case.
The iPhone 11 may be more affordable than recent flagship smartphones, but it's still an investment. And, with the all-glass front and back, it's at risk for damage whenever it accidentally falls, regardless of the marketing hype Apple has made about its durability.
Read also: Best sites for custom cases
Best iPhone 11 covers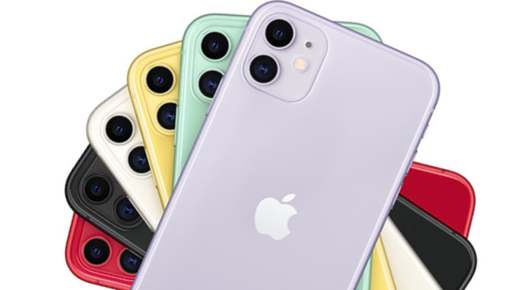 Below is a list of best iPhone 11 cases at very affordable prices. By purchasing one of the following products you will be able to secure your Apple device and avoid spending the next two or three years carrying around an iPhone with shattered glass on the front or back of the device.
In addition to the official Apple case, you will also find third-party iPhone 11 cases.
Read also: The best iPhones on the market
1. Apple clear case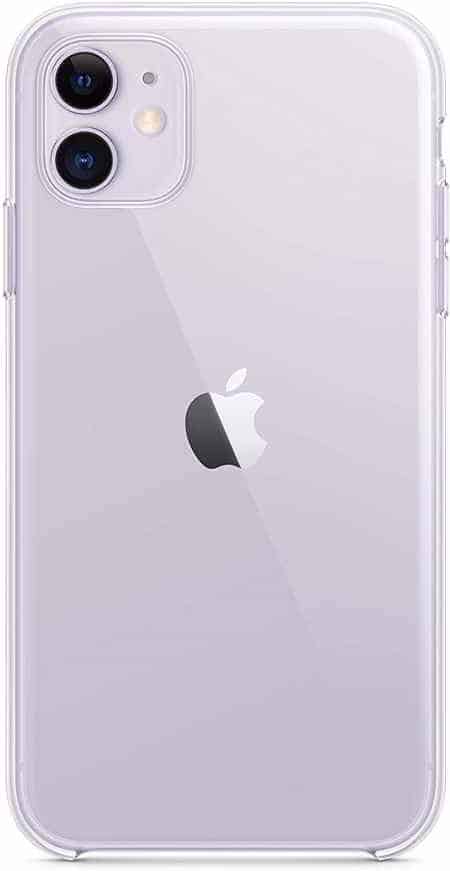 For
Cons
Thin, light and comfortable to carry around, the Apple-designed case will protect the iPhone 11 well from accidental bumps and drops. It has been made from a blend of polycarbonate and TPU for added strength and flexibility. The back is rigid while the sides are soft and flexible to better adhere to the phone keys and ensure a better grip. It is made with materials that do not yellow with the passage of time, it is also resistant to scratches.
Buy on Amazon
2. Spigen Ultra Hybrid for iPhone 11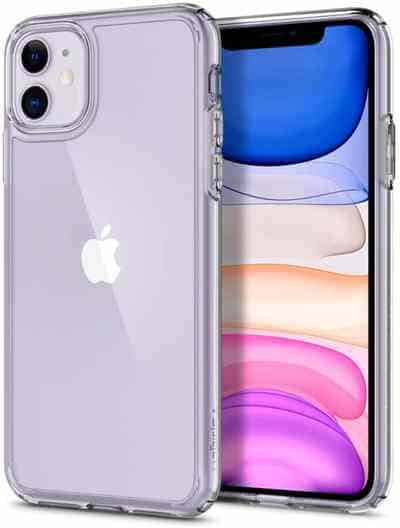 For
Cons
The custody Ultra Hybrid in Spigen is the best iPhone 11 case. An excellent option if you are looking for small protection at a low price and want to be able to show off your iPhone. The Ultra Hybrid Case wraps your iPhone 11 in a clear TPU bumper to better protect it from drops. At the same time, the back is made of hard polycarbonate which will clearly show the color of your phone. Additionally, the raised edges of the case will protect both the screen and the camera bump.
Buy on Amazon
3. Speck Presidio Stay Clear case per iPhone 11, iPhone 11 Pro, iPhone 11 Pro Max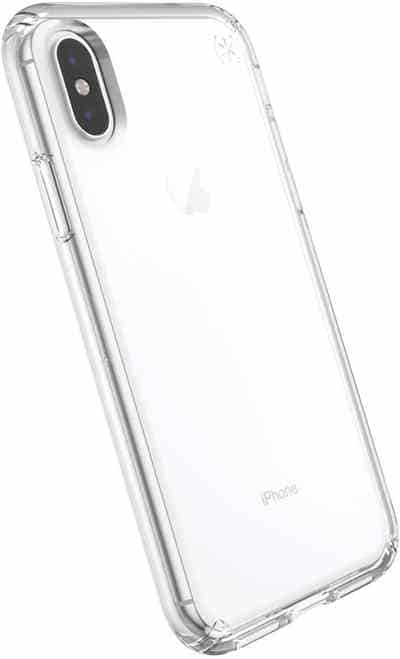 For
Lasting protection
Protects well in falls
Cons
Speck has a clear option in its case Presidio Stay Clear. This is just one of the many cases that the company has designed for the iPhone 11, but this particular one will allow you to proudly display the color you have chosen. Speck has designed the case with special coatings against UV rays and oils to keep it clean and protect against bacteria. The case actually combines two layers for additional drop protection up to 4 meters. Plus, the raised edges will help protect the screen and camera.
Buy on Amazon Buy on Amazon Buy on Amazon
4. Strada Series case per iPhone 11, iPhone 11 Pro e iPhone 11 Pro Max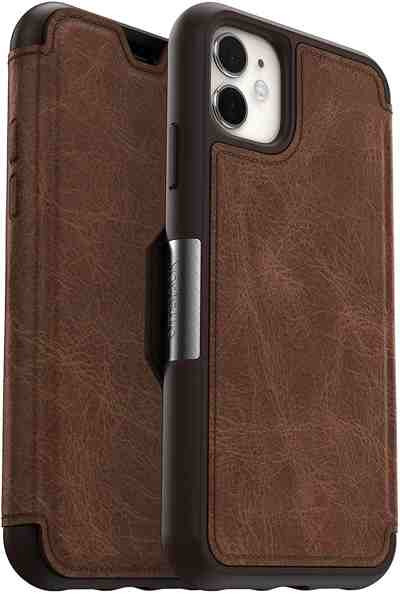 For
360 degree coverage
Premium design
Cons
If you are looking for a case that can add its style to your iPhone 11, take a look at the Strada Series cover by OtterBox. This cover combines a polycarbonate shell with leather and a folio style case. Your phone will be effectively covered in leather and protected from all sides. The magnetic closure will also keep the folio cover closed, helping to keep the front of the phone even safer in the event of a fall. There is also a couple of card holders inside the folio cover.
Buy on Amazon Buy on Amazon Buy on Amazon
5. Razer Arctech Slim case per iPhone 11, iPhone 11 Pro, iPhone 11 Pro Max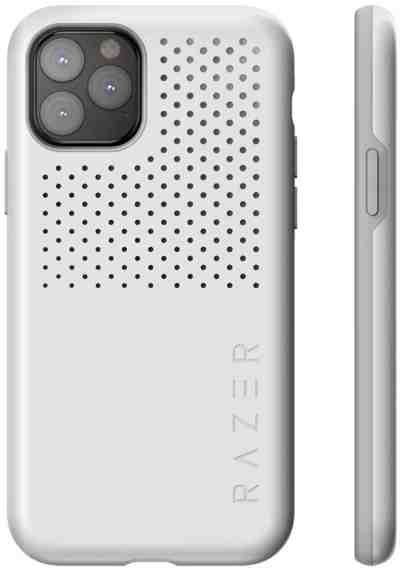 For
Made for play
Cooling design
Cons
The company of the best gaming notebooks, the Razer, also designs iPhone 11 covers. la a new case Arctech Slim is between best iPhone 11 cases created for game enthusiasts. In addition to offering Razer's signature colors and adding some protection to the iPhone 11, the case also has a thermally conductive coating to draw heat away from the phone. It combines it with the vents to keep the whole device cool. Furthermore, the case is slim enough to work with Qi wireless charging as well.
Buy on Amazon Buy on Amazon Buy on Amazon
6. Spigen Tough Armor per iPhone 11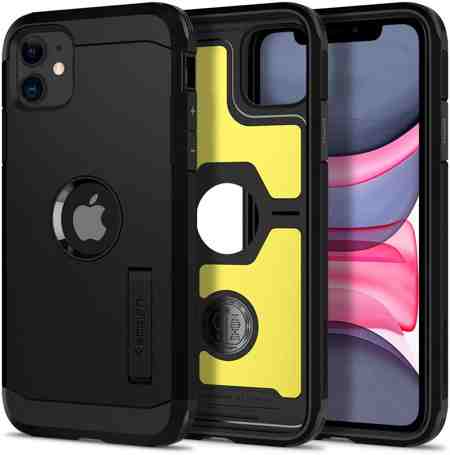 For
Serious protection
Affordable price
Cons
The custody Spigen's Tough Armor is an affordable option to protect your iPhone 11 without sacrificing durability. This cover combines soft TPU and hard polycarbonate for complete protection, and has raised edges on the front and back to keep all display glass and camera bump safe in case of a fall. As an added bonus, the case has a kickstand built into the back, making it particularly convenient for watching videos.
Buy on Amazon
7. iPhone 11 Pro Leather Case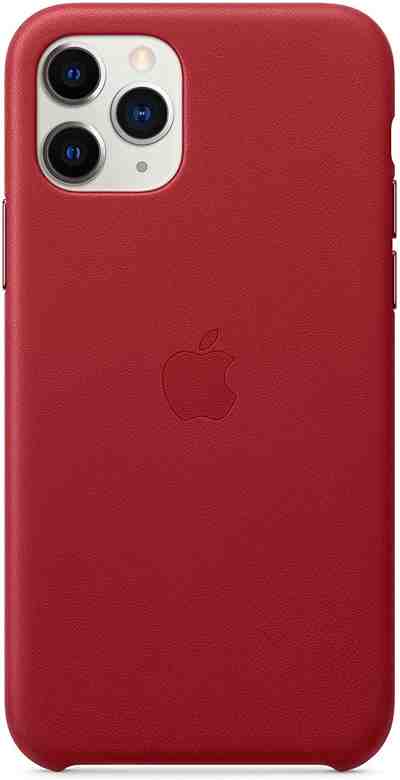 For
Made by Apple
Various color options
Cons
One downside of the iPhone 11 Pro is the limited color options. The standard iPhone 11 has more fun colors to complement it. But Apple's leather case offers a few more options for the iPhone 11 Pro. It is also produced in red.
In addition to the color options, the cover naturally offers an exact fit for protection from drops and scratches. It also has aluminum buttons to maintain the quality feel of the phone's own buttons.
Buy on Amazon
8. Symmetry Series Clear case per iPhone 11, iPhone 11 Pro, iPhone 11 Pro Max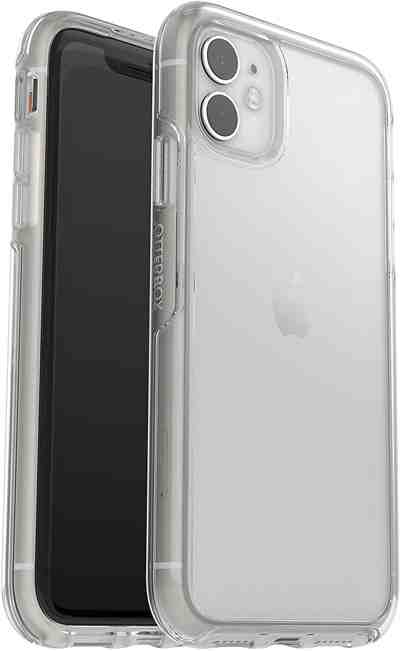 For
Low profile
Shimmering option
Cons
The case of the series Symmetry by OtterBox it may sound simple, but it has effective protection and a way to liven up your iPhone 11. There is a clear option, but there is also a Stardust version that adds a glitter layer in the back to complement the color of your iPhone. . The case itself combines a layer of soft rubber for shock absorption with a hard polycarbonate for added structure and defense. The raised edges of the case can also help protect the screen and back glass if the phone falls on a flat surface.
Buy on Amazon Buy on Amazon Buy on Amazon
9. Spigen Ultra Hybrid for iPhone 11 Pro Max
For
Cons
spigen has one of the best iPhone 11 cases extremely convenient: the Ultra Hybrid. It features a hard polycarbonate back that will show you the original color of your iPhone 11 Pro and uses a TPU bumper to protect your phone from drops. The edges of the case are raised enough to prevent the screen and camera bump from hitting the ground when they fall flat. Plus, the edges on the back will allow you to flatten your phone, instead of rocking it.
Buy on Amazon
Best best-selling iPhone 11 cases on Amazon
Below is a detailed list of the best iPhone 11 cases most demanded by consumers right now.
Other useful articles
Come fare screenshot con iPhone 11, 11 Pro e 11 Pro Max
How to force restart iPhone 11, 11 Pro and 11 Pro Max
Come fare hard reset iPhone 11, 11 Pro e 11 Pro Max