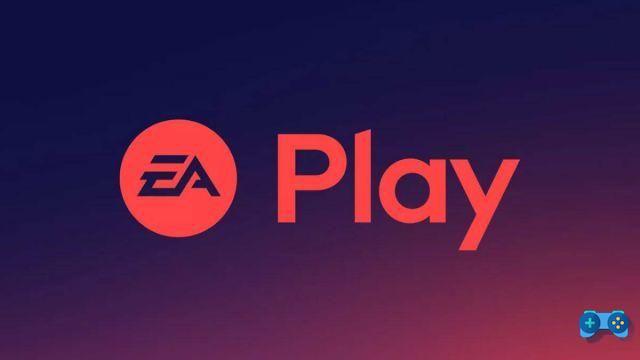 Today, Electronic Arts revealed that EA Access e Origin Access Basic they turned into EA Play, while what fans knew how Origin Access Premier it's called now EA Play Pro, with a whole new look. All the advantages so loved by gamers (the tests of the new EA games, the 10% savings on digital purchases and a collection of the best titles) will remain unchanged. In fact, more benefits are on the way in the coming months, starting with exclusive gameplay challenges and monthly rewards for members of select titles. And there is more. On August 31, EA Play will also launch on a fourth platform Steam for PC. The community will be able to discover all the news in the coming weeks.
EA Play is a subscription service that makes every game even more rewarding, with access to exclusive gamer challenges, in-game rewards, exclusive content and a library of the best titles including The Sims 4, Need for Speed ​​Heat, Titanfall 2 - and some of EA's most popular franchises such as Battlefield, Star Wars Battlefront, and Plants vs Zombies. EA Play is now available on Xbox One, PlayStation 4 e PC via Origin, and it will be launched on Steam for PC on August 31st.
EA Play members get more from their favorite games, with unique gaming perks even for the latest EA games:
● The players of Madden NFL 21 they will start their season early on 21th August, in addition to enjoy EA Play Challenges, a daily launch pack in Madden Ultimate Team, three Gold Team Fantasy Packs each month, plus in-game perks that will give you a powerful boost on the pitch.
● The players of FIFA 21 will have early access to the test starting from 1 October with pre-launch challenges to unlock additional bonuses and perks throughout the season, including FIFA Ultimate Team Season Objective XP boosts.
● The players of Star Wars: Squadrons will receive in-game perks through items and accessories such as the Elmo Interceptor Elegance and the Paint Job Ashen Monarch Starfighter Set.
Members can also try new selected games for up to 10 hours, with progress being saved for those who decide to purchase the game.
An EA Play subscription is available for € 3,99 per month. EA Play Pro membership, with full access to all new EA titles, costs money € 14,99 per month o € 99,99 per year.