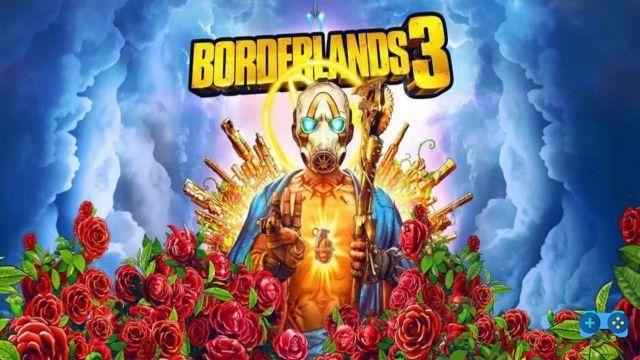 2K Games e Gearbox have announced mini-events in Borderlands 3 which will develop over three weeks, at the rate of one per week. Such events will enliven the struggle for survival in the Storm Complex. The events are intended for owners of the base game Borderlands 3 and additional content Designer's Cut, available for purchase separately or as part of Borderlands 3: Ultimate Edition or the 2 Season Pass. Here are the details of each week's themes and effects, which will take effect via hotfix.
Week 1 - Clear skies

Event duration: From 18pm on January 00 to 21:17 pm on January 59.

During the mini-event Clear skies, all enemies will be able to drop better loot and the circle of the Hurricane will take longer to shrink, giving you more time to retrieve loot and explore.
Week 2 - Extraction

Duration of the event: From 18:00 pm on January 28th to 17:59 pm on February 4th.

During the mini-event Extraction, all evacuation stations will have additional slots, allowing you to extract more loot! Additionally, all supply drops will be more likely to leave DAHL crates, where it is easier to find exclusive gear than Barrel and booty.
Week 3 - Equipment Race

Event duration: From 18:00 pm on February 4th to CET on February 11th.

During the mini-event Race to the equipment, rare chests will be more likely to appear in Barrel and booty and the green DAHL crates located at the main points of interest of the Storm Complex will be more likely to contain exclusive equipment of Barrel and booty. You will not have to linger too long to admire the equipment found, because the Hurricane will approach more quickly.
About Borderlands 3
At the far end of the galaxy rotates a group of planets under the merciless control of paramilitary corporations. They are the borderlands, overflowing with violence and booty ... in other words: casa. A sect of fools known as the Sons of the Crypt however it began to spread as a interplanetary contagion your belief in these lands. Solo or co-op experience as one of four Vault hunters. the player will have the ability to pocket embarrassing amounts of loot and save the galaxy from fanaticism.
Borderlands 3 It is available for PS4, Xbox One, PC, PS5, Xbox Series X / S e Google Stadia. More information can be found on the Official site.