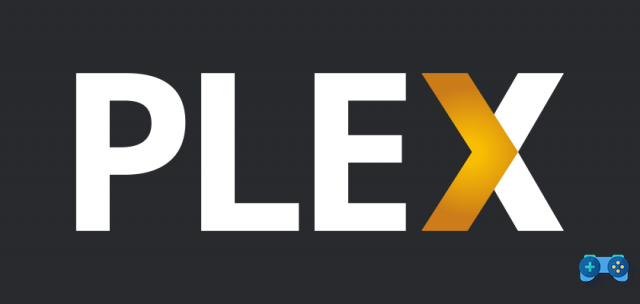 Ok we all know what Plex is right? Well if you don't know, you've probably lived in a cave the last few years of your existence (let's say the last 10) and missed the best app for sharing and managing your media library. For all of you, analog dinosaurs, here's a quick rundown.
Plex could be defined as the Holy Grail of streaming, the philosopher's stone of your digital library; in reality it is perhaps one of the most powerful, versatile and easy to use media centers around. Thanks to Plex you will be able to share your music, video and photo folders with all the other digital devices in your home, without the hassle of having to be there fiddling with IP addresses, port forwarding and transcoding. Once you have installed the free PLEX media server application, available on almost any device, PC, smartphone, NAS and Smart TV, console etc. just select the folder in which the files are contained to have access to your files from any device capable of accessing DLNA or UPnP servers. In addition to ease of use, the great merit of Plex is to have made the management and access to files also graphically appealing thanks to a Modern and accessible GUI to anyone and which, thanks to the presence of numerous plugins, allows for example to organize your library with covers, posters, subs, information on the cast and synopsis of the films. Plex offers all this blessing for free, and many will wonder what it is to have access to Plex Pass. In short, the reasons are many but here we will limit ourselves to giving you 10 good reasons to upgrade to a Plex Pass plan and we are sure that, once you go premium, you will never go back.
1. My personal Netflix
It is probably the most important feature that Plex pass users can have access to, which is the ability to stream their content even outside their home network, on the move for example, using our operator's data connection. Users who have not signed up for a Plex pass (or unlocked the application, see Point 11) with the free version are in fact limited to the use of only one minute of digital content, while the images are covered by a watermark. With the pass, you can freely access your library even on the train, or while on the bus, from all the devices you want and you will finally have the possibility to create your own Netflix.

2. Live TV
If you have a dTV decoder you can watch and record your live streaming TV on any device connected to the Plex Pass… and the terrible Sky GO will be just a memory.

3. Mobile sync
The service allows you to create real playlists to download and watch offline even when the network is absent. So even when camping in the mountains, surrounded by nature, you will not have to give up your unhealthy bingewatching.
4. Multiple Users and Parental Controls.
If you have a varied media library and you don't want other family members to have access to all your files, especially the slightly more extreme ones where you declare yourself a Fortnite fan, Plex pass allows you to create multiple users and block some content. to unauthorized persons. Multiple users also come in handy to avoid having to browse through the thousands of romantic comedies you've downloaded especially for your girlfriend, when the only thing you're thinking about is seeing Interstellar for the umpteenth time.

5. Welcome to my sound library.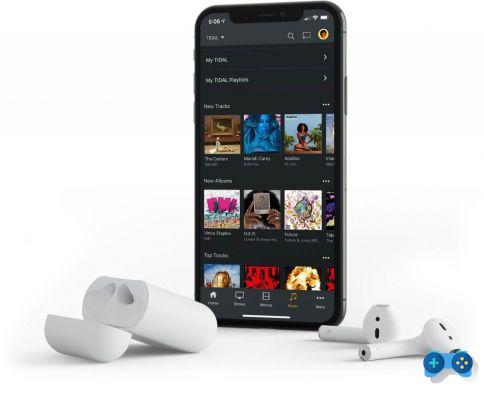 If like me you love to keep your digital audio library perfectly organized, Plex pass is definitely the right choice. Thanks to this feature you can view information on the songs and LPs listened to, the biographies of the artists, the lyrics of the songs and of course the covers of all the songs in your library. You can also create custom libraries or rely on randomly generated playlists from Plex in a similar way to those of iTunes. Once you complete the download of all the downloadable information you will be stuck for hours and you will return to love your library painstakingly built song by song since the days of Napster, er no… Napster maybe it is better not to mention it.
6. Cloud media sync
A feature that I have not yet exploited but that will surely come in handy: with Cloud sync you can synchronize your digital library with one of the supported cloud storage services: Google Drive, Dropbox, Box. Too bad for the absence of Amazon Storage, a backup of all my files could have been useful in case of an environmental disaster. SECURITY UPDATE TRAINING: During the writing of this article, Plex decided to remove this feature, which is therefore no longer present.
7. Trailers trailers trailers (ad free)
What's more cinematic than starting your viewing with the trailers of the latest films available in theaters. Here with Plex Pass, if you are a fan, you can really organize a cinema-style vision complete with initial trailers, obviously without the hassle of the 45 minutes of advertising that cinemas have recently come to propose (but what do I pay my 10/13 for? euros every time I go to the cinema? to watch commercials?) And if that's still not enough, plex pass gives you access to hundreds of featurettes, interviews, behind the scenes and director's cuts, of the films in your library
8. Exclusive discounts
Mainly reserved for the American market, there are also some initiatives that allow you to have small bonuses and discounts for the purchase of some products or the subscription of other services. Particularly interesting these days is the offer that allows you to try the new service of TIDAL music streaming at a price of 9,99 euros per month or at 19.99 euros you can combine Tidal HiFi which gives you access to the 59 million songs in lossless format currently in the Tidal and Plex Pass library in a single subscription
9. Maniacal organization of your photos.
Geographical and setting tags for your photos, let's face it, are not something we do very willingly and if it were not for the automatic geolocation of our mobile phone, that magnificent sunset that we immortalized while crossing the Andes by motorcycle (maybe!) in a few years he will end up lost among the thousands taken in the park under the house. Our libraries are mostly a shapeless heap of photos collected for years with smartphones, cameras and who knows what else (I know you also kept those photos taken with your iPad ... you are bad people!): Plex organizes them for you and finally finding a photo of your dog peeing on the Champs Elysee will no longer be a problem.
10. Early access to the most advanced features.
All of Plex's most advanced features are always reserved for premium users of the Plex Pass service. For example, pass users have recently had access to the LiveTV functionality, just one of the many innovations that the team is constantly launching.
10 + 1. It's convenient!
We said that Plex can be installed on almost any device, smartTV, smartphone, Android or iOS, NAS, PC and even directly on a Netgear router. However, while the use of NAS and PC is free, in order to take advantage of the advantages of Plex on smartphones, a payment is required cost of about 4.99 euros for each smartphone on which the app is installed in order to unlock the app and have access to playback features from the media server (even on the move). If you buy the plex pass which costs 4,99 euros per month, you will no longer have to pay this one-off cost for each device. But what's more, if you are the type of everything and immediately, Plex also allows you to pay your own in one lifetime subscription at a price of 119 euros and have forever access to the premium features of the program.

In short, in the end, is it really convenient to subscribe to a Plex Pass? The answer is, in the opinion of the writer, Yes !. Yes, not only because you might find one or more of these features we have told you about (but there are other very interesting ones that you can discover here); absolutely essential - for example I find that the possibility of being able to access my library, especially the music one, from any point of the globe, is essential - but also because Plex offers a complete and maniacal organization of your library, enriching it with extras, detailed information first reserved for bluray and dvd special disks, additional features previously limited only to some devices (for example the photographic timeline of Foto) and all this is able to make it the object of your love again.