Here is a guide on what to write on Instagram as a biography to help you get your profile visitors to follow you.
Writing a good Instagram bio might seem simple, but it actually takes a lot of thought. You will need to explain who you are and what you do, use specific keywords, share your personality, connect your website, offer your followers a way to connect with you, and much more.
These are just some of the tips that will help you in the process of creating an interesting Instagram bio.
Bio for Instagram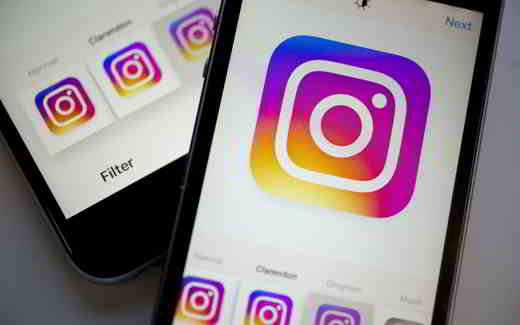 But let's see in detail the tips mentioned above and how to make your Instagram bio an attractive one for the audience of the social network of photography.
Instagram biography characters number
The Instagram bio can be up to 150 characters long. You can't go over Instagram's bio fonts limit, but you can still find workarounds that can help you get your brand message across without going over the limit.
To make your work easier, there are many tools online that can help you count characters, among many I recommend: Count characters.
Try to work a lot on posts whose limit is much higher (2.200 characters) to encourage your follwer to know more about your brand and direct them to your bio.
Optimize the name for search queries
The first step to creating a good Instagram bio is to make sure your name is, in fact, your name! (By this, I mean the field "name"In your profile, not your Instagram username).
By doing this, people looking for you on Instagram will likely use your name or your company name. This might sound pretty obvious, but there's actually a bigger reason: your name and username are the only fields that Instagram considers in search queries.
So make sure the name you use in your Instagram bio is what your followers and customers are looking for! By adding something more to your name, especially if you offer a public service or a specialization, you will have the opportunity to stand out from the crowd to be found also based on your profession or passion.
Difference between Name and Username or username: lo Username it is part of the profile URL (instagram.com/username) and is the one with which you are tagged (for example: @Soultricks). It also does not allow space between one word and another and must always be lowercase. The Your name instead it is what will appear in the description of your profile and allows the use of capital letters and space (for example: Fabrizio Cannatelli).
Add your interests and skills and include a description

A good Instagram bio accurately explains what your business is and what you do. So, if you want to stand out for a particular skill, profession, hobby, or interest, you should include these neat details.
Think about what sets you apart from the competition. Do you have a unique set of skills or experiences that might interest your followers? Including them in your Instagram bio will serve of interest to new visitors and may even push them to become followers.
Include relevant keywords
Using keywords will not improve your Instagram search (except, as previously mentioned, your "name" in the Instagram bio) but it will give your account more attention and help you connect with followers who want to interact with your content!
Once you've decided which keywords to include in your Instagram bio, try to think about both your core values ​​and the core values ​​of your target audience.
If you use Instagram for work, take the time to create a "profile" for your ideal follower. What are their weaknesses or interests? And what keywords will help you connect with them? Using targeted keywords will help users better understand who you are, what you have to offer and whether or not your account is relevant to them!
Optimize your website link
Unlike other social networks, Instagram is very strict about where clickable links can be placed. Currently, it only offers users a clickable link on your profile, and that's the link in your bio.
Many businesses use the link to send followers to their own home page or to your blog. But for ecommerce businesses looking to send followers to specific product pages, campaigns, or webinars, the lack of hot links is a huge challenge.
Instagram only offers a clickable URL. To get around the obstacle, the solution is to use services such as Later e Linktree that allow you to add links to any Instagram post directing the audience to content and products on your site, without changing the link in the bio.
Include a Category
If you have one company profile on Instagram, you can choose a category for your business. It appears under your name and can help people see what you are doing at a glance.
Using a category for your business helps free up space in your Instagram bio, as you don't need to repeat other information. Unfortunately it only appears in mobile view.
On Instragram there are various types of accounts, let's see what they are:
Difference between personal and private account: the profile staff it has many restrictions and is useful for those who want to use Instagram to share photos with relatives and friends. That privateinstead, it allows you to decide who can see your content, since you will have to accept it as a follower, and it does not lead to any visibility.
Difference between business and creator account: the profile corporate it is useful if you are a freelancer or a business that wants to advertise and track results. That creator to date it is very similar to the corporate one but in the future Instagram foresees evolutions on the functionality of this account.
Share your email
In addition to adding the link to your website in the Instagram bio, it is becoming more and more common among users also share your email. The advantage of adding an email facilitates the opportunity to be contacted by your followers.
Use emojis to space out the text
One of the best ways to space out text in your Instagram bio is to embed emoji! You can use them to break down any section of text in the bio.
Or you can use emojis to highlight different features of your business … Or even just to show your personality!
Include your branded hashtag

Whether you're promoting an Instagram contest or a UGC campaign, include your brand's hashtag in your Instagram bio it's a great way to increase engagement on your posts!
Keep in mind that the hashtags in your Instagram bio are clickable on the web, but not on the mobile app!
Read also: The best Instagram hashtags to get likes and followers
Cambia they do
Although not as popular as it was a few years ago, changing the font in your Instagram bio is a great way to stand out from the crowd.
Try taking a look at Textizer: is a font app that gives you access to tons of different fonts for Instagram and other apps! Equally valid is the tool Instagram Fonts.
Add line breaks
Adding line breaks to your Instagram bio is a great way to make information smaller and more consumable!
Line breaks, which you will only see in the mobile version of Instagram, are added simply by typing on "Enter" in the bio on the web version of Instagram!
On mobile devices, your best bet is to create your bio in the desired spacing using a note app, such as Notepad. Then, copy and paste it into your bio field.
Add special characters
We've already talked about using emojis. But you can also use special characters to break ★ ★ your bio ★. (Memories Wingdings e Webdings?)
You can use them as retro emojis or unique bullets.
If you want to search for a special character, all you have to do is open a new one Google Document and click on the menu Inserisci and choose Special characters.
You can scroll through the available options, search by keyword, or even draw a shape to find a similar character. Once you've found the special character, copy and paste it into your Instagram bio.
Use quotes
Quotes can be a great way to express an idea or feeling about your bio. There is no need to use a traditional quote attributed to a famous person, just use a saying, a phrase from a poem or even a song.
You can find good quotes or catchy phrases by reading this article: Phrases for Instagram.
Include a call to action
The simple act of including a call-to-action to Instagram bio and inviting your audience to comment or engage can go a long way when it comes to increasing engagement on your posts.
You have a link that you can include for users to click on. You can use phrases like: "Sign up for my course", "Take a look at my latest blog post" or "Buy from the comfort of your living room with a few clicks", and so on.
Include your physical location and times
If you run a shop or event to advertise it might make sense to share the physical location and times in your Instagram bio.
Use the highlights of your Stories
Another great way to attract visitors and extend your bio is to use story highlights (Function Highlights stories). These are archived versions of the 24-hour stories you posted. You have complete control over the stories you archive and can even separate them into categories to make it easier for your followers to navigate.
To add a picture from your story to a highlight, click on your profile picture and in the story you will see you will notice a button Put in Highlight. Press on it and that's it.
If you want to add archived stories to the highlights instead. Go to the tab Profile and click on the menu at the top right. Click on archive and select a story then click on Highlight. Tap on the icon New history in evidence, name the story and press the button Add.