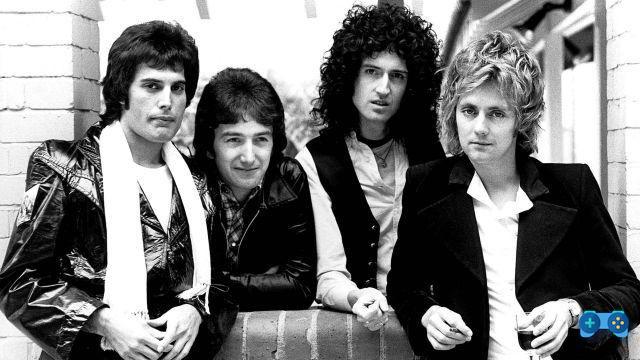 Is called The Greatest the new series of 50 episodes which will be shared for free with the whole world, directly on the YouTube channel of the most famous London band in the world.
It was April 1970 when a stranger Farrokh Bulsara (aka Freddie), he decided the history of music by changing the name of his new group, the "Smile", in: <<… Queen! it is a short name, simple and easy to remember and then expresses what we want to be, majestic and regal. Glam is part of us and we want to be dandy >>.
A group of perfectionists with the desire to write their music without having a single genre of belonging. Their music is multifaceted and embraces all styles, in fact they are very difficult to label.
It is precisely the creativity and attention to detail that have given the opportunity today to have a lot of unreleased shots never released before. Their greatest gift is to want to share with anyone, this docu-film of 50 episodes on a weekly basis and with the first episode that will be available today March 19th and which will contain different material never seen before. The series will chronologically retrace their entire recording career, from the first shows at the Rainbow and the Odeon in London, through the largest arenas in the world, to recent years with Adam Lambert.
There will be concerts, backstage, sound checks and rare accesses after the show. We may know the story behind the songs and the personal story of each of the four members, of those who were close to them in the golden and black years.
The technical part will be edited by Simon Lupton, great connoisseur of the band, already author of other documentaries on Queen. For this work they chose a trusted person, to get completely naked and show their entire life as artists.
We wish you a good viewing. Sure this will be the best TV series of the year ... A KIND OF MAGIC.
Freddie Mercury - Brian May - John Deacon - Roger Taylor, they say so thanks to all those who have loved and followed them to this day. We today, we always say thank you to you guys.