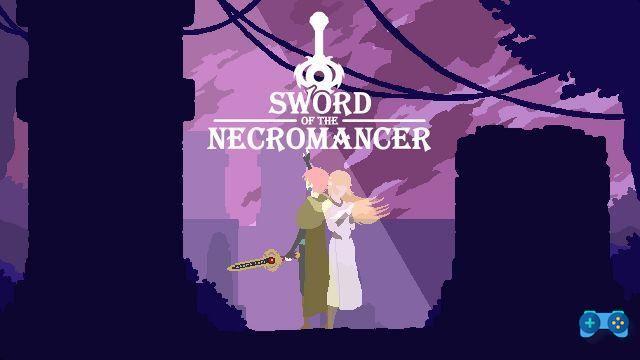 Game developers JanduSoft Games e Grimoire of Games released the third and final developer diary for the upcoming release of their action roguelike: Sword of the Necromancer, ahead of its launch on January 28 on PlayStation 4, Xbox One, Nintendo Switch and PC.
This video delves into the background of the story and the lore of the upcoming dungeon crawler. All three developer diaries are available on the channel YouTube by Grimoire of Games, where the development team provides behind-the-scenes insights into the making of Sword of the Necromancer.
Sword of the Necromancer is an action-RPG dungeon crawler with roguelike elements where you can revive your defeated enemies to fight alongside you.
Transform your enemies into allies using the forbidden powers of the Sword of the Necromancer and help the rogue Tama reach the depths of the dungeon to summon enough power to bring her beloved priestess Koko back from the dead.
Assemble a small army of monsters, equip yourself with weapons and relics, and level up to take on the Guardians who stand between you and your target. Each attempt brings you closer to the Necromancer.
Upon death you will lose all weapons and equipped monsters, but will keep some of the level reached during the race. As you explore deeper into the dungeon you will learn more about Tama and Koko's past.
Don't you want to go alone? Then use the Flask of Homunculus to make a copy of yourself and play with a friend in a local co-op! Also, there are IR codes that can be scanned to make the game easier. Or more difficult. The choice is yours!
Follow us for further information pending the release of the game !!