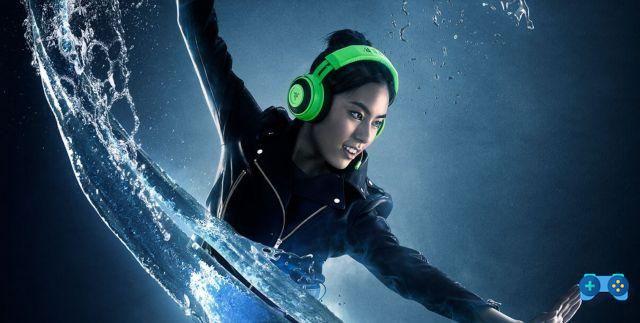 Instantly transform your headphones and earphones into 3D audio ready devices
Razer recently announced the availability of its new positional audio app that can transform your traditional headphones and earphones into 3D spatial audio ready devices. The app is the result of the collaboration with the award-winning and now a reference in the cinema sector THX.
THX Spatial Audio thanks to an advanced audio rendering engine developed by THX it is able to virtualize a wider sound horizon starting from a stereo sound source. 3D virtualization allows players, but not only, a more precise identification of sound sources in the game space and this translates into greater immersion, as well as an indispensable tactical advantage, especially in Online FPS.
The new app is compatible with all headphones and earphones and will be offered at a price of 12.49 € for those who upgrade from the 7.1 Surround app and 24.99 € for new users.
More details in the press release below.
RAZER BRINGS THX® SPATIAL AUDIO TO EVERY PC GAMER ON THE PLANET
The new app for Windows 10 delivers immersive and incredibly accurate THX positional audio to every type and brand of headphones
Milan, June 17 2020 - Razer™, the global leader in lifestyle gaming, announces the release of the Razer THX® Spatial Audio App for Windows 10. Offering advanced 7.1 surround sound with adjustable virtual speakers for superior positional accuracy, the Razer THX Spatial Audio App enhances gameplay and is usable with headphones and earphones. Now every gamer can enjoy the ultimate spatial audio experience, using their headphones via Bluetooth, USB or 3,5mm jack.
"In collaboration with THX, we have developed an immersive solution that meets the needs of gamers, with dynamic and accurate positional audio," said Alvin Cheung, senior vice president of Razer's peripherals business. "We achieved this by drawing on THX's cinematic audio expertise, and then adding a wide range of customization tools, which allow the listener's soundscape to be calibrated and unique."
"THX is delighted to partner with Razer to help enhance the gaming experience with THX Spatial Audio technology," said Jason Fiber, senior vice president and general manager of THX Ltd. mobile technologies. "Even those who listen to music or watch a movie can benefit from a more realistic sound".
Precise positional sound for the best in gaming audio
THX Spatial Audio delivers one of the most authentic positional audio experiences, even from stereo sources, thanks to THX's advanced rendering engine. Traditionally, surround sound systems require a multi-speaker audio source, however THX's rendering engine is capable of producing a wider and more location-accurate sound horizon from just two channels. Whether it's stereo, 5.1 or 7.1 sources, THX's engine output, combined with the unique virtual speaker system
i, produces a significantly more natural three-dimensional sound field, bringing games to life.
Every gamer is aware that locating opponents often makes the difference between victory and defeat. With the Razer THX Spatial Audio App, being able to pinpoint the location of threats based on their noise alone offers a significant advantage over opponents. And this level of precision also reduces fatigue - no longer having to constantly focus to hear opponents, players can play better, for longer.
Full customization for a unique surround sound experience
Based on its many years of experience in 3D sound modeling, THX knows that everyone perceives sound differently and has different audio preferences: volume, frequency and direction are unique to each individual. To deliver the most complete listening experience, the Razer THX Spatial Audio App features a suite of feature-rich customization options, including speaker placement, volume and distance, to allow each user to configure I specify the app according to your preferences.
Users can further customize their audio for any game or multimedia application to replicate how creators intend to have their content heard. Using the Equalizer section of the Razer THX Spatial Audio App, you can choose from a number of THX TunedPresets or edit, create and store your own equalizer settings for a personalized and content-rich listening experience. When a user wants to play, THX's positional audio engine provides accurate sonic cues for victory, and when it's time to listen to some music, a quick profile change in the Razer THX Spatial Audio App delivers immersive sound. and complete for a truly real experience.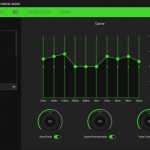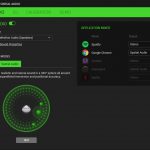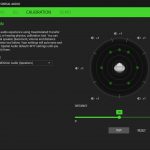 Maximum compatibility
The Razer THX Spatial Audio App for Windows 10 has been designed to be compatible with the type and brand of headphones and earphones, bringing the THX Spatial Audio experience to as many users as possible. Compatible with 3,5mm analog, USB and Bluetooth headphones, anyone can now upgrade their virtual 5.1, 7.1 or stereo audio experience with the Razer THX Spatial Audio App.
The Razer THX Spatial Audio App also includes a dedicated widget accessible via the Windows Game Bar for Windows 10 (Win + G) shortly after release, which allows for quick access to basic features such as "on-the-fly" video switching. equalizer profiles.
PRICE AND AVAILABILITY
€ 12.49 for the upgrade from Surround 7.1
24.99€
Available on Razer.com
For more information, visit https://www.razer.com/thx-spatial-audio