Made with 55nm process technology, the next generation graphics processors are available at extremely competitive prices, under $ 100

ATI RADEON HD
AMD has announced the availability of the new ATI RadeonT HD 3400 Series GPUs (Graphics Processor Units) and, respectively, entry-level and mainstream models of the ATI RadeonT HD 3000 series advanced platform family.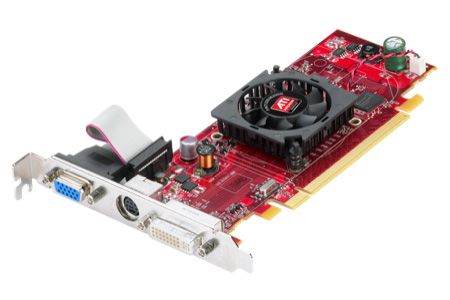 Available at the suggested retail price of $ 49/65 for the ATI Radeon HD 3400 Series and $ 79/99 for the ATI Radeon HD 3600 Series, respectively, these two new graphics solutions offer consumers unparalleled benefits. Both series of platforms further strengthen AMD's technology leadership by providing full display connectivity through the direct integration of DisplayPort (2) T technology into the GPU, enabling AMD to exceed current industry manufacturing expectations. Part of the first family of graphics cards made using 55nm (3) process technology, both series of GPUs offer excellent performance-per-watt ratio and extreme quietness at incredible prices.
Users have the ability to play new Blu-ray and HD-DVD movies at full HD 1080p resolution (4) thanks to AMD's proprietary UVD (Unified Video Decoder) technology built into ATI Radeon HD 3400 Series and ATI Radeon HD 3600 Series cards , which ensures perfect reproduction and incredible detail.
Users also have the opportunity to create immersive home theater environments with built-in support for six-channel Dolby Digital® (5.1) surround sound transmissions made possible by the integration of HDMI technology. The ATI RadeonT HD 3450 card will also feature a totally silent (passive) cooling mode, making it the ideal solution for home theater PCs.
"With the ATI Radeon HD 3400 and ATI Radeon HD 3600 series GPUs, AMD is able to deliver outstanding graphics performance in the mainstream sector," said Rick Bergman, Senior Vice President, Graphics Products Group, AMD. "AMD is the industry leader in offering full DirectX® 10.1 support along with modular graphics capabilities that make it easy to upgrade. This approach is part of the strategy to offer the Ultimate Visual Experience ™ to as many users as possible ".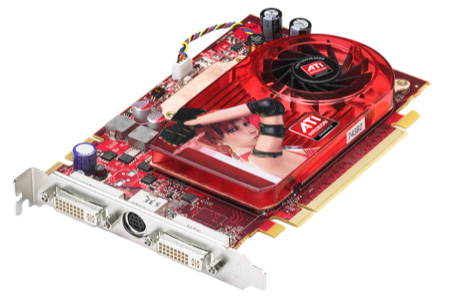 Both series of GPUs reconfirm AMD at the top of the sector in display capabilities, proposing themselves as the first platforms to feature integrated DisplayPort support. This technology, which offers double the bandwidth of DVI technology, is designed for the production of high resolution and bit depth panels at low cost.
"Dell and AMD are distinguished by having supported the DisplayPort standard since its inception," said Bruce Montag, spokesman for Dell's CTO. "With the introduction of DisplayPort capability built into the ATI Radeon HD 3400 and ATI Radeon HD 3600 series graphics cards, AMD is once again demonstrating its technology leadership."
Gaming enthusiasts interested in graphics processors that offer large scales will appreciate the fact that both series of GPUs incorporate ATI CrossFireXT technology, which offers the possibility of multi-GPU upgrades. ATI Hybrid Graphics technology will combine an ATI RadeonT HD 3400 GPU with a compatible AMD 7-Series chipset to deliver exceptional three-dimensional performance within AMD's future mainstream high-definition desktop platform, further enhancing the gaming experience. . Through Microsoft® DirectX 10.1 support, fans will be able to play the best HD titles while benefiting from superior three-dimensional graphics, realism and lighting features.
Full support for PCI Express® 2.0 technology, which delivers twice the throughput of today's PCI Express cards (5), gives enthusiasts the power required by even the most demanding applications.

The ATI Radeon HD 3400 Series and ATI Radeon HD 3600 Series GPUs, which have already enjoyed considerable popularity, will be integrated into many mainstream and entry-level PC models of the major OEMs destined to arrive on the market during 2008.
The official launch, with an in-depth presentation of the features of both series of GPUs, is scheduled for January 23, 2008 in Beijing.