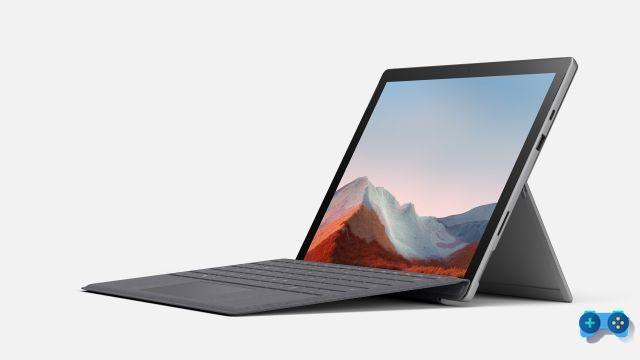 Microsoft products has revealed the new Surface Pro 7+ a product designed for work and productivity, which becomes part of the Surface family. In a nutshell: the notebook wants to be the best for a digital age that continues to grow more and more.
The new PC also has a version dedicated to companies, called precisely "For Business" which retains the Historic 2-in-1 design, which combines performance and versatility to take everything to a new level.
Il Surface Pro 7+ For Business supports the latest processor 11th Generation Intel Core, which allows the PC to achieve 2,1 times faster performance. But not only that, it has 32 GB of RAM and 1 TB of storage space. As for the battery life, the latter will last 15 hours. Also, mount a Removable SSD for data protection.
Surface also adapts perfectly to the work ecosystem, thanks to the presence of both USB ports (A and C) in order to allow the user to connect to the various displays and external peripherals, in order to create the perfect setting for your workstation.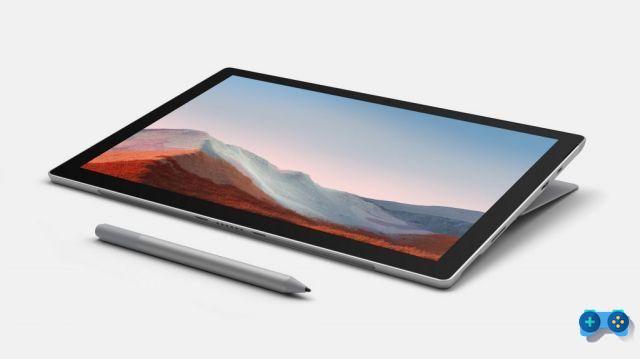 Given that in recent times the concept of "connecting" has been amplified, the new PC from Microsoft manages to meet the user. How? Through the two cameras (rear and front), both with Full HD resolution. But also in the audio sector it manages to give its best, thanks to the speakers Dolby Atmos and two far-field studio microphones.
The packaging of the new Surface Pro 7+ looks to the environment, since it is almost completely made by recycled materials and natural fibers.
But the final question is: how much does it cost? The basic version has a price that starts at 1.049 euros, while the LTE Advanced version starts by 1.339 euro. Expensive, but it should really be worth it!