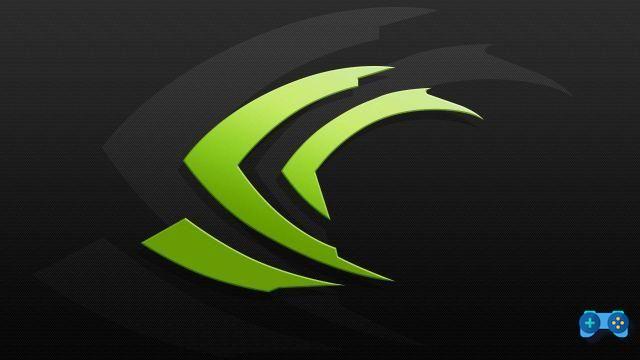 NVIDIA has released a new Game Ready driver (version 466.11) which introduces a series of very important innovations, including an update dedicated to Mortal Shell that allows you to add NVIDIA's DLSS and ray tracing to single player action RPG Cold Symmetry.
This update adds beautiful ray-traced shadows and support for NVIDIA's DLSS to the game, with a performance boost of up to 130% in 4K: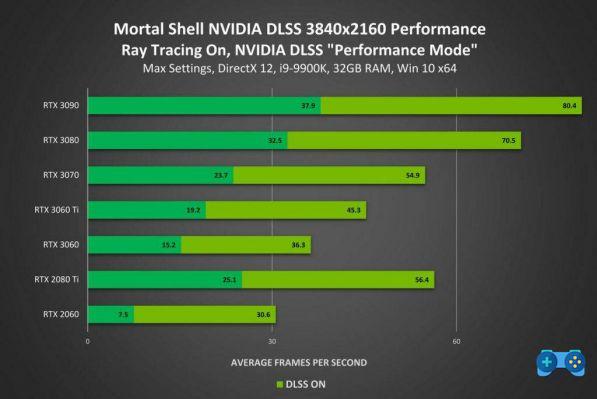 Valorant players will enjoy increased responsiveness thanks to a Reflex update.
Another important aspect of this Game Ready driver is that the support of NVIDIA Reflex for Valorant, Riot Games' popular free-to-play shooter. Now, the mode Boost of Reflex further reduces system latency in some CPU-related scenarios such as when there are many items to render on the screen at the same time, and the CPU is the main bottleneck. Not only will Valorant enjoy the updates of the Boost mode, indeed all the games that already support Reflex have already been updated. However, Nvidia warns that for some of them the Boost mode may have to be activated manually in the game settings.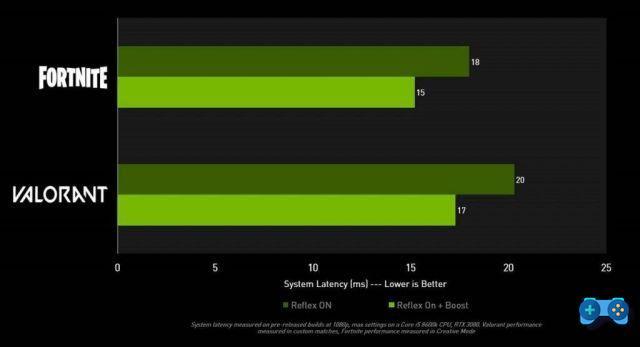 News for streamers
But the new driver, (in addition to a GeForce Experience update that allows automatic GPU overclocking) also introduces important news for streamers. For example the noise removal function AI Noise removal, previously only available for NVIDIA's proprietary software, NVIDIA Broadcast, is now also usable in OBS v.27, the most important editing software on the market.
To activate the function you just need to have the latest driver from the company, the Nvidia Broadcast Audio Effects SDK and of course an RTX card.
For users interested in squeezing maximum performance out of their GPU, this GeForce Experience update introduces the official support for automatic one-click overclocking and the performance OSD.
These features were already available in beta for some users but are now available for everyone. A convenient way to get the most out of your video card without having to resort to third-party tools.
More Game Ready Features and Updates
Here are some other features of the new Game Ready driver:
Support for native integration of NVIDIA Broadcast's background noise removal function directly into Open Broadcaster Software (OBS), the most popular broadcasting tool among streamers.
Support for other G-SYNC compatible displays, including LG 27GP950, 2021 B1 4K Series, 2021 C1 4K Series, 2021 G1 4K Series and 2021 Z1 8K Series, along with the MSI MAG 301 RF.
Optimal game settings for two games, It Takes Two e Rogue Heroes: Ruins of Tasos
Adding optimal GeForce Experience settings for creative applications, with 34 applications from Adobe Lightroom to Blackmagic Davinci Resolve supported with this release.