Do you want to turn a PC software in a portable version executable from USB stick, external hard disk or Cloud? Follow the directions we are about to give you.
Most PC applications require an installation procedure to work. THE software portable instead, they do not need to be installed on the machine in use and therefore can be stored on USB sticks and external hard drives.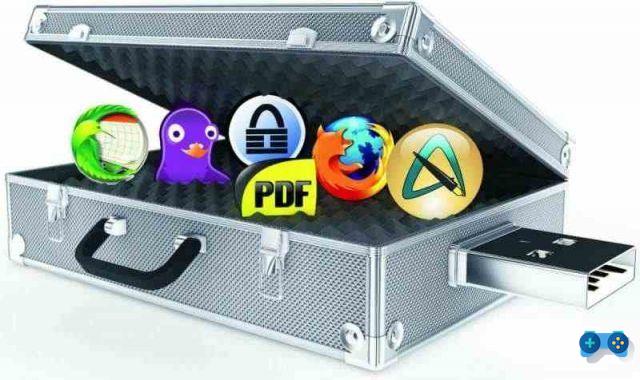 just start them on Windows PC from these external memories to make them operational. All files and information necessary for their operation are grouped in a single folder or in a single file. To transfer the entire package, you will need to copy the folder or file to your PC.
How to turn PC software into portable with Cameyo.
Cameyo is a software that unlike other utilities allows local use (you can download the executable on PC) and thanks to the "packager online", can transfer software packages to the cloud, to run them without the need for a pendrive. All you need is a browser and an Internet connection. To take advantage of this feature you will need to upload the installation file of the application to be virtualized: Cameyo will do the rest, automatically.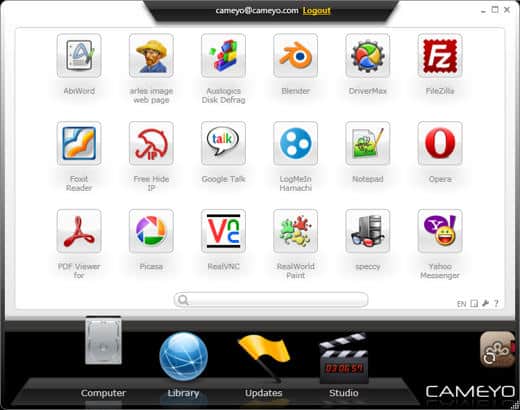 Unfortunately, only those can be virtualized online silent applications, that is, those that do not require user intervention (serial code entry or configurations during setup). In all other cases it is possible to use "the local procedure"Your PC.
Locally Cameyo works faster, since yes uses a virtual machine with an operating system that runs on its own and does not interfere with the operation of the computer. This ensures an efficient virtualization process, with an executable containing only necessary and useful files. To do this we need to virtual Box.
How Cameyo works

starts Cameyo.exe, after installing it, and choose the item Capture an Installation. Cameyo will take a picture of the entire operating system in order to identify all the components that the software installation procedure will add or modify.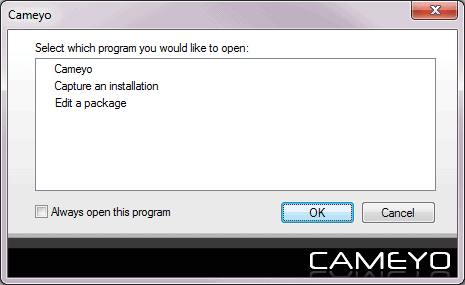 Install the software to be virtualized. At the end click on the button Install done in the window Cameyo at the bottom right of the screen. Cameyo will take a new picture of the system, to compare it with the initial one, to retrieve the necessary information and to create a standalone version of the package.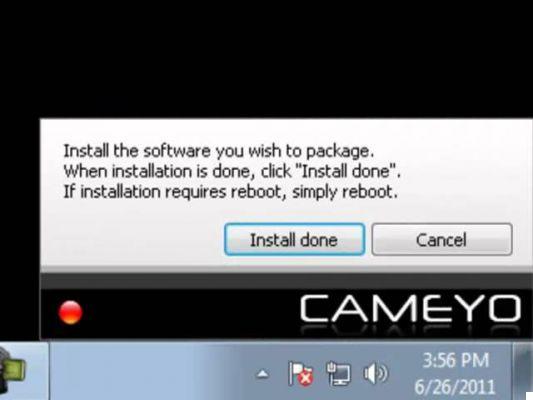 When Cameyo is done access the folder Cameyo Apps in Documents. You will find a file identified by the application name and extension .cameyo.exe. This is the portable version of the software executable. We can launch it on our PC or copy it to a USB key and run it on another PC with a compatible operating system.
How to transfer and open software in the cloud
To use the packager online of Cameyo, you need to register: connect to the site www.cameyo.com and click on Create Account top right. Enter your email address and a password. You will receive an email with a activation link. Once the procedure has been completed and the authentication has been completed, click on Online packager.
To work online, Cameyo relies on dropbox. If you don't have an account with Drobpox you will need to create it from www.dropbox.com/it.
Go back to Cameyo and log in to My Account and click on your voice Link, next to Dropbox account. In the Dropbox screen that opens, enter your credentials and authorize Cameyo to access your cloud.
Now upload the software to be virtualized on Cameyo's servers. You can safely enter the URL that points to the web to the installation package you are interested in, or browse the disk and upload from PC. Once you have made your choice, click on Submit and wait for Cameyo to perform the procedure.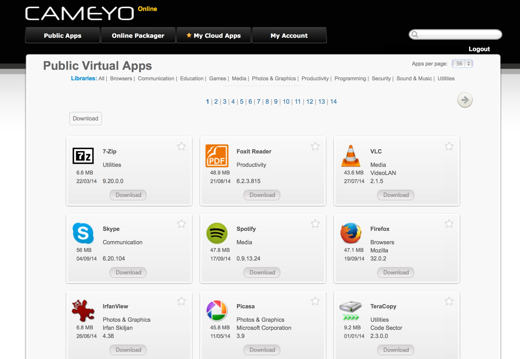 The package is now virtualized. For the future, just open a browser from any PC and log in to Cameyo with your credentials. By clicking on My cloud apps, you will have the list of all your applications, ready to run. Click on Download to download the package locally and launch it.
If you want to run software from the cloud instead, click Play. The Cameyo virtual environment will be launched in the browser window, within which the virtualized applications run. This way you won't need to download locally but you can launch your software directly in the cloud from any PC.
What to do if Portable software doesn't work?
In case the created portabilized package did not work due to run-time errors, you have to open the Command Prompt, drag the virtualized package, which will be named as nomeapp.cameyo.exe, and add us in the queue -Remove.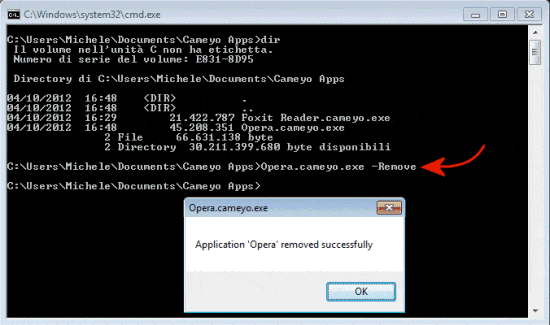 Repeat the same procedure but this time write -SafeMode instead of –Remove. You should solve.