How to see deleted WhatsApp messages? There is an Android app that will help you unmask a received message even when the sender uses the function Delete for all.
Have you received a WhatsApp message promptly deleted by the sender and are you curious to know what was written? It's true WhatsApp has introduced the new feature that allows app users to delete a message sent by mistake within seven minutes; but if you don't know there is a way to see deleted WhatsApp messages. Like? Read on and make yourself comfortable because at the end of the reading I am sure you will be able to understand how to get around this obstacle.
The solution to see deleted WhatsApp messages is called Notification History. An app for Android that allows you to enter the log of the mobile device and locate the deleted message.
Unfortunately, it is currently not possible to recover WhatsApp messages that have been deleted on iPhone or iPad mobile devices.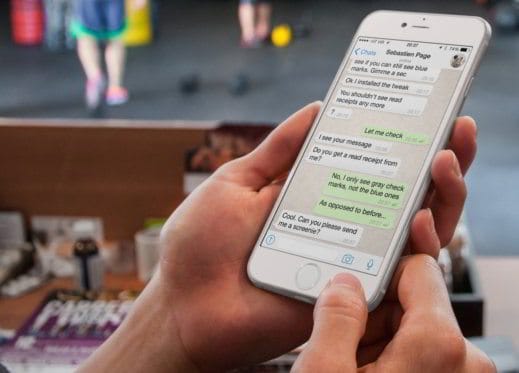 HOW NOTIFICATION HISTORY WORKS

Notification History it can be downloaded on the Play Store and used to read deleted WhatsApp messages but also to consult old conversations that you had deleted.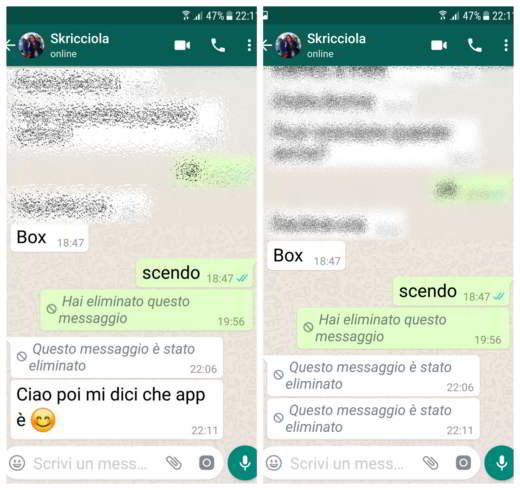 Once installed on your device with Android 6.0 or higher, open the app Notification History (Notification history) to enter the notification log of the mobile device. On the screen Activate System Settings, stop on Access to notifications is active Notification historyIn section Services, and move the cursor to Enabled and confirm by pressing OK. Return to the screen Activate System Settings I awarded her Activating the notification history and then Notification history to activate it when accessing notifications. Confirm by pressing on Allow.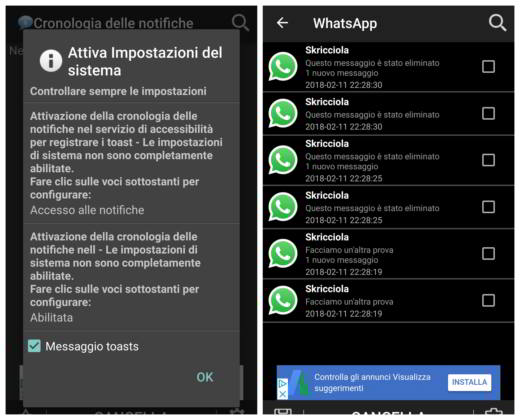 When the sender sends you a message and deletes it you will see This message has been deleted. If within 7 minutes you have not been able to read it you can still go and view it with Notification History. Just start the app and, after identifying the WhatsApp icon, scroll through all the phases of the messages received. Among them you will find the deleted message.
Attention, the notification register still has limitations:
It does not allow you to recover photos and videos, but only text.
Allows you to view messages up to 100 characters of text only.
Only view messages if you receive the notification upon receipt.
Alternatively you can also try: Notification History Log.
In some cases it may be necessary to activate the Developer Options, so I suggest you also read: How to activate the Developer Options on Android.
NOVA LAUNCHER
Another solution see deleted WhatsApp messages and access the notification log is through Nova Launcher.
From the Nova Launcher options, press and hold your finger on an empty area on the home screen and then tap on Widget> Activity then release when you are back on the home screen.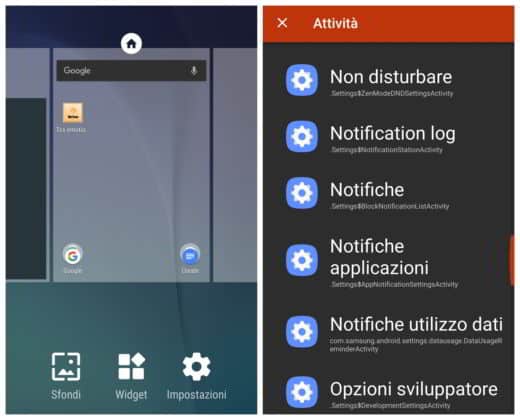 In the list of Activities that will appear, stop on Settings and then hold on Notification Log to create a shortcut on the home screen. By doing so you will have entered the notification history to identify deleted WhatsApp messages.
ALSO READ: How to change Android and iOS icons with Nova Launcher.