With the entrance of the smart working in the world of work, increasingly present in recent years, the need to create a comfortable work space at home has now become necessary.
Saving money on public transport, having a leisurely lunch and wearing a tracksuit all day are certainly advantageous scenarios when it comes to working from home. Unfortunately, the absence of a complete workstation is an aspect that unites most of the smart workers, who often find themselves working on the sofa, in the kitchen or on desks without everything necessary to perform their profession in the best possible way.

Underestimate the need for one workstation ergonomic where having everything close at hand is a big mistake.

That's why having a site like Amazon where to buy devices to configure your desk at affordable prices is definitely an added value.
Read also: Furnish the office with Amazon
Station for Smart Working with Amazon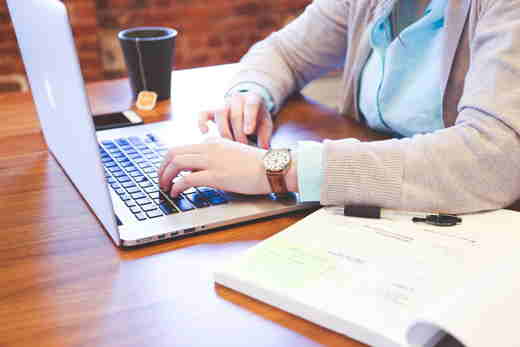 In this guide we have curated a list of products for large and small spaces, which will favor and facilitate your daily smart working.
Read on for our top picks.
Laptops and tablets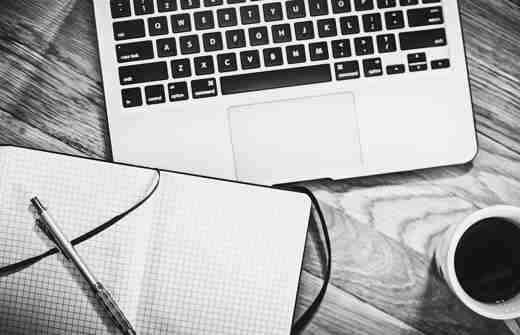 Working with an ultrabook laptop or desktop computer, professional and powerful, is certainly ideal for your work from home. Who has to do with graphics programs, such as Photoshop, or 3D design, such as AutoCAD, will definitely need touch screen notebooks or latest generation Apple computers. If, on the other hand, you usually travel to go directly to the customer, you can opt for 2-in-1 convertibles. These are devices that work as both notebooks and tablets and on which you can safely install Windows 10.
As an alternative to 2-in-1 convertibles, you can also take into account tablets with a keyboard. Among the best models I recommend Microsoft's Windows Surface devices.
Smartphone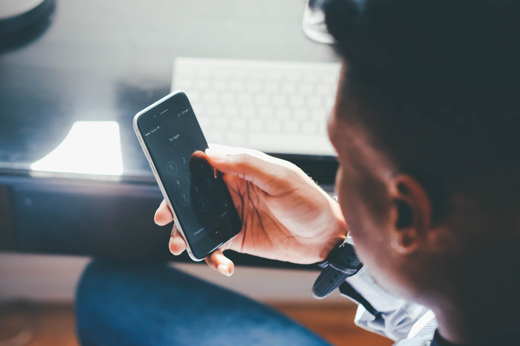 Better an iPhone or an Android smartphone? It must be said that the first offers great performance, but the second allows you to have variants available both in terms of price and size. If you don't need a phone with high resolutions or advanced features, you can fall back on one of the best NGM smartphones, alternatively you can take a look at our buying guide on the best top-of-the-range smartphone on the market.
Headphones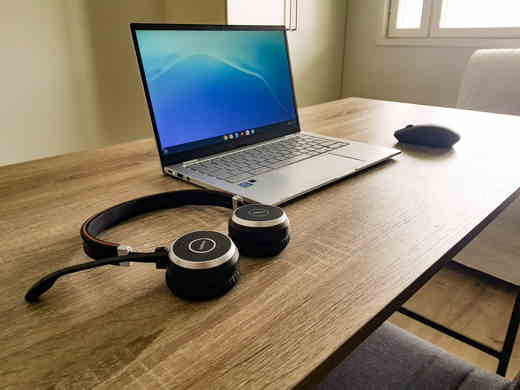 You work all day with a communication and sharing platform such as: Microsoft Teams, Google Meet o Zoom Meetings and you need the best wireless headphones for video calls and webinars? On the market you can find different types of headphones: in ear, on ear and over ear. The advice is to buy noise canceling headphones to avoid unwanted sound coming from outside.
Read also: The best products for home automation
Modem/Router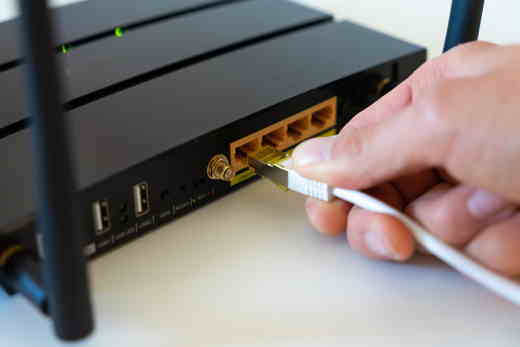 If the room where you carry out your professional activity is large but far from the location where you have placed the WiFi router, you may want to consider purchasing a Wifi repeater to boost the Wifi signal. You can also decide to equip yourself with the best wireless network card or even rely on a Wifi Mesh router to get a large and more powerful Wi-Fi network.
To always have a secure and stable connection with you, wherever you are, the advice is to also try a USB Wifi adapter.
Printers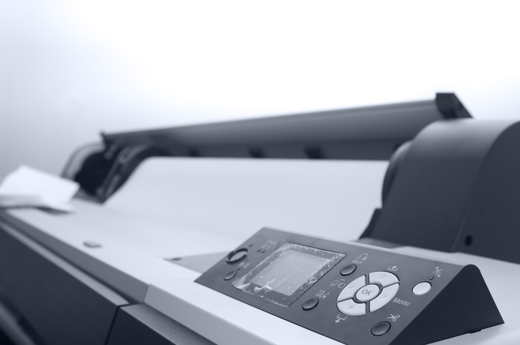 Printing documents, photocopying, scanning or faxing is definitely a necessary activity for your work from home. That's why having a wireless wireless printer could be a good solution if your intent is to connect it to other portable devices such as: smartphones, tablets and notebooks. HP printers are the ones that offer the best value for money for small workstations. If, on the other hand, you have a large workstation, our advice is to aim for an A3 printer to print in large format.
Finally, if you usually move around and carry out tasks by going to the customer, portable printers are an excellent solution.
Chair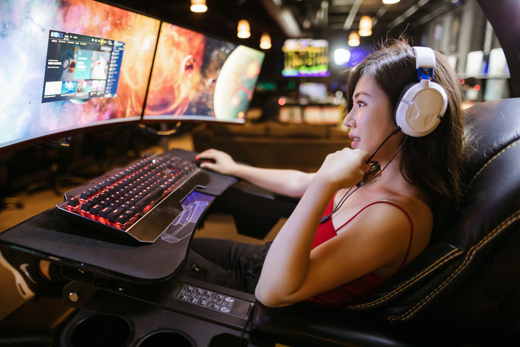 Sitting for more than 8 hours in front of the computer requires a comfortable chair. The best gaming chairs are also perfect for those who work in smart working, not only because they are equipped with an extra soft padding incorporated for the support of back but also because they are ergonomic, have large headrests and armrests and, not least, they are tiltable and adjustable in height
Keyboard
Better one keyboard mechanics and membrane? The former are particularly used by gamers as they do not require a complete pressure of the button, while for the classic membrane ones you have to press the button all the way down. If you use the keyboard a lot to write long e-mails and you are fast enough to type, we recommend the purchase of a wireless mechanical keyboard. For more information, read our buying guide on the best PC keyboard and you will find the one that best suits your work.
Mouse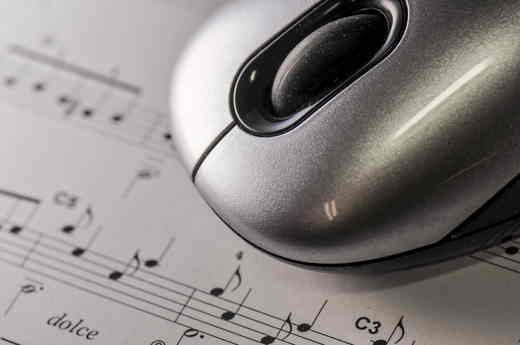 Small mice, wireless or wired mice or gaming mice. Today, compared to the past, there is truly a wide choice of these portable pointing devices. The advice is to rely on wireless mice that are not too small. And if you get used to using one of the many vertical mice on the market, that they promote healthy wrist position, you will only benefit from it.
Monitor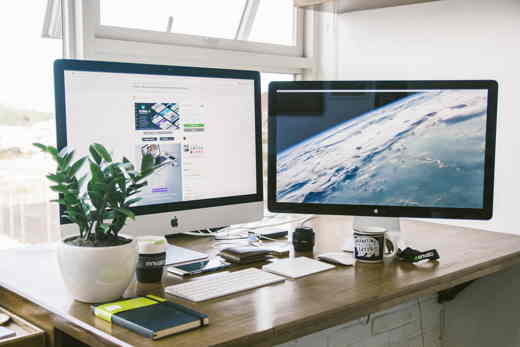 The use of the laptop has led to carrying out one's business on the move but on increasingly smaller screens. With smart working, working with a large, high-resolution monitor is certainly advantageous. On the market you can find in addition to the classic PC monitors, also monitors for all needs: curved monitors, professional monitors and finally ultrawide monitors.
Storage and peripherals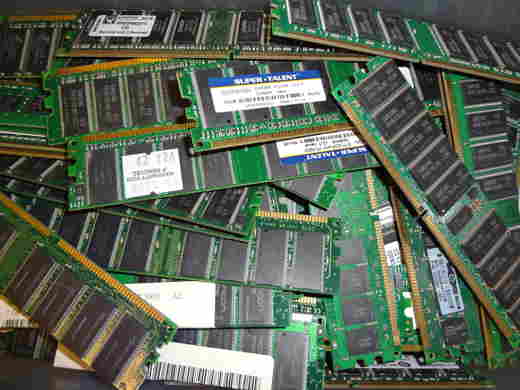 If instead of buying a complete computer you prefer assemble or customize it you may find it convenient to take a look at our selection of the best hard drives, RAM, processors and video cards. In case you find it difficult to mount the built-in DVD drive or would rather avoid it, you can always buy one of the best external DVD players on the market. By doing so, if you have data or video on optical discs for digital archiving, you can safely retrieve them and save them on your computer.