How to change icons on smartphones in a few simple steps on both Android and iOS. With this guide you will learn how to change any icon how and when you want through the use of icon packs.
Are you looking for a way to replace the home screen of your Android or iOS mobile device? Are you tired of the icons visible on your mobile? Well, if you don't know, there are applications that can replace the home screen and the app drawer of the phone with the possibility of customizing icons, apps and the Dock bar, and they are called launcher. In practice it is a customizable screen with widgets, wallpaper and many other tools to make the smartphone more manageable.
How to change Android icons
Change icons on smartphone it's possible. In the first case thanks to the launchers available on Google Play with their icon sets in the second case through the jailbreak and some tweaks.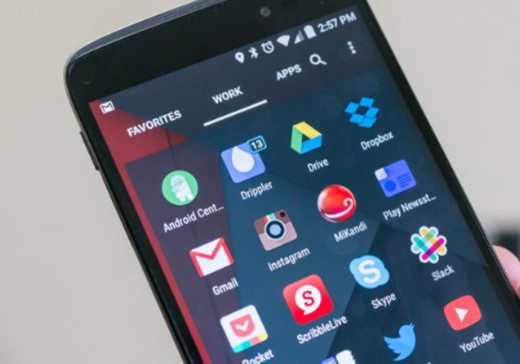 If you've never tried edit icons on smartphone, then I suggest you take a look at the apps that you will find listed below, hoping you can find the one that best suits your needs. I am convinced that once you find the best launcher you will never want to go back to the original Android home screen.
How to use Nova Launcher

To zoom in or out on icons on Android you can use some very effective apps, or apps that will help you change icons, let's see what they are:
Nova Launcher it is definitely the best Android lancher. This is an app capable of customizing your home screen by changing icons, layouts, animations and much more.
After installing it from Google Play, launch Nova Launcher and select your preferences by choosing the general theme, the style of the app menu and how to open the app menu and then press Apply. When finished open Nova Launcher and hold your finger on the screen in an empty space. Stop on Settings > Select the default launcher and choose Nova Launcher.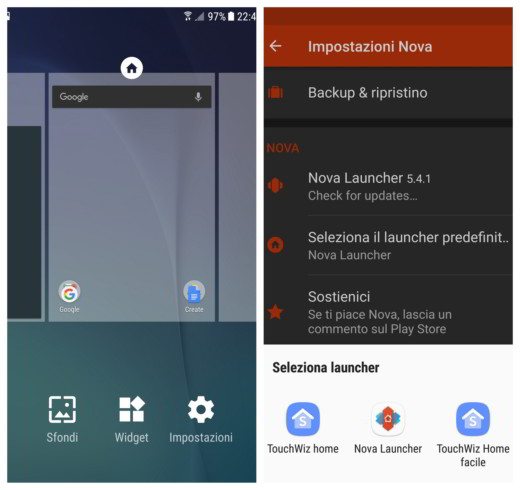 To download the icon packs to apply, you need to go to the Play Store and type "icon pack". Install the icon sets you like most (there are both paid and free) and after accepting, wait for the download to complete. Then apply an icon theme by going to Settings> Appearance> Icon Theme and select the set you just downloaded.
If you also want to add themed wallpaper with icon sets, always go to the Nova Launcher home screen and after holding your finger on the screen, choose Wallpapers to apply one of the many visible at the bottom right or download them on the Play Store.
Nova Launcher is available in two versions: one free and one call Premium at a cost of 4,50 euros with advanced features such as adding folders in the drawer, gesture support and so on. To change the icons the free version is more than enough.
How to disable Nova Launcher

To disable Nova Launcher and return to the default Android launcher, hold your finger on the screen and select Settings> Select default launcher and choose TouchWiz home, to restore the initial state and return to the default screen of your operating system.
Awesome Icons is a third-party app that does not change the Android icons but adds an app shortcut to your desktop with an icon of your choice or by selecting an image from your gallery.
After installing it from Google Play, launch Awesome Icons and scroll down to locate the app you want to link to. Tap on the icon and set up your link. Choose the desired icon and name the link.
Icon Charge Free is another app that provides the same functionality as Awesome Icons.
How to change iOS icons

If you have an iPhone to change the icons you will necessarily have to jailbreak and go to Cydia and choose some tweaks to change the size of the icons. Among the many I recommend you Springtomize.
If, on the other hand, you want to point to apps that add a link with new icons, I recommend you CocoPPa e App Icon Skins.
Other useful articles