In this article I will explain to you how to block websites that open themselves on Android, one of the biggest problems that smartphone users often face.
Have you recently purchased a new Android smartphone and have you been using it for some time, have you noticed that advertising windows or pornographic sites open up when you access the Internet? Are you sure you have downloaded the apps you installed from the Google Play Store? Are you sure you haven't tampered with your mobile by installing .apk files from other portals? Are you sure that the redirect happens both by connecting via Wi-Fi and with a data connection? Are you sure that everything happens with any browser?

If you are sure of all the steps described above and you find yourself having pages that open on their own, read on to find out how to block websites that open themselves on Android.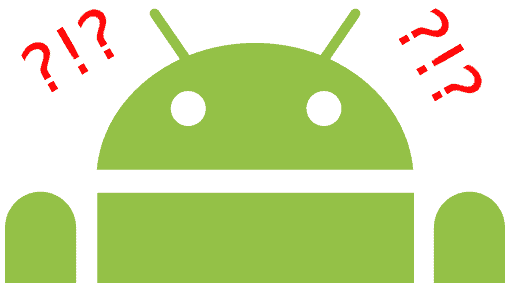 Most of the time i redirect su Android in browsing web pages, they occur when you connect to a hacked router, on which the DNS has been changed to point to servers that redirect to pornographic content or pages from which to download malware.
The fact that this can happen during 3G navigation suggests that it may be a malware lurking in Android (perhaps in the guise of a harmless app) probably for having tapped on one of the banners displayed during navigation.
To check your smartphone that there are no malicious apps, you can perform a scan with a series of tools and antivirus.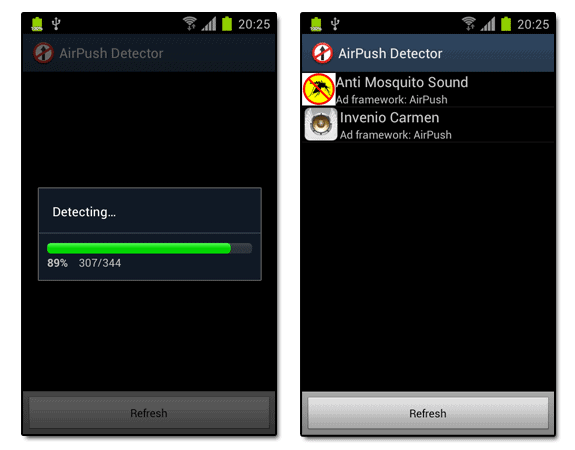 Among the many I recommend the tool AirPush Detector which with a quick scan signals the presence of suspicious apps. Once identified, it will be possible to uninstall them. In combination with AirPush Detector, which unfortunately does not recognize everything, it is possible to install a good antivirus such as Kaspersky Internet Security (not compatible with all Android devices) o Eset Mobile Security & Antivirus, both downloadable from the Play Store.
Another solution is to try running the reset your smartphone to factory settings. However, if this solution was not successful either, the problem could depend on the sites visited. It is likely that on the web server, which hosts the site, there is malware that redirects the pages visited and that the DNS used by the hoster is hacked or that the site is affiliated with too aggressive advertising services". The latter, recognizing the user agent (identifier) ​​of the mobile browser, could show ad hoc banners and advertisements that are not viewable on a PC. In these cases, it is necessary first of all, report the problem to the site manager, so that I can remedy it.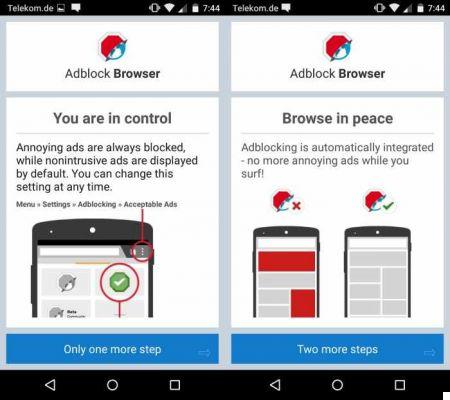 In the meantime, you can decide to avoid browsing the offending site or install an app to block invasive popups and banners, such as Adblock Plus, which recently released an open-beta version of its first web browser.
To install the open-beta version of the browser Adblock all you have to do is enter the Google+ community and become a beta tester.
Another tested solution I solved with, allowing me to block websites that open themselves on Android, is to install the app of your telephone operator and check for the presence of Active digital services.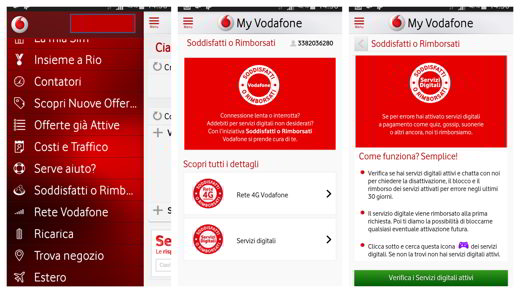 In my case I opened the app My Vodafone (my telephone operator is Vodafone) and chosen in the pop-up menu, by clicking on the icon at the top left, the one with horizontal lines, the item Satisfied or Refunded> Digital Services. On the next screen I clicked on the green button "Check for active digital services"(Attention may ask you to login to the service), whose purpose is to identify paid SMS subscription services on smartphones. The scan carried out by the My Vodafone service did not detect any active digital service but strangely, from that day on, there have been no more redirects on Android in the navigation of Web pages. Seeing is believing.