Here how to block advertisements on Safari from iPad while you browse the Internet just like you do on computers. If you want to find out how to block advertisements on iPad while browsing with an iPad then I recommend that you read carefully what I am about to tell you.
Every time you surf the web with your iPad are you forced to suffer the many advertisements that invade your screen? Does too much advertising annoy you and you no longer know how to protect your Apple tablet from too many complaints? Quiet in this guide I'm going to help you and reveal how to block online advertisements on iPad in a few simple steps.
How to block ads on Safari from iPad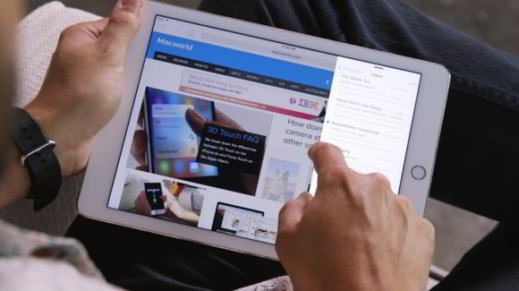 Are you ready? Then let's get started.
You have to know that for block advertisements on Safari from iPad there is a small app to download from the app store that will allow you to browse with peace of mind without having to worry about annoying pages or advertising banners. The app in question is called Kaspersky AdCleaner.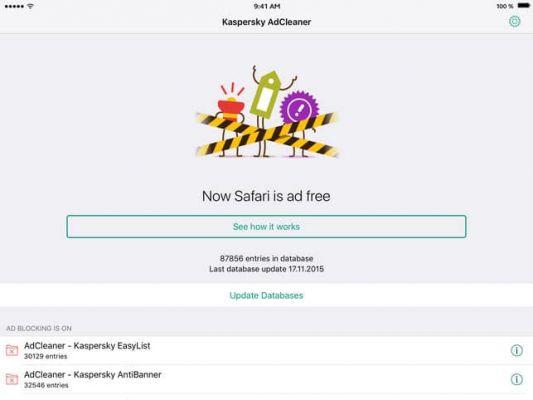 How Kaspersky AdCleaner works

Kaspersky AdCleaner is a free app for mobile devices with iOS downloadable from the app store. After downloading and installing it, go to Settings> Safari.
From the right panel click on the option Content Blocks. Here you will find four options that you will need to activate and which are:
AntiBanner
EasyList
Privacy
You Ads
By enabling all items you will get the highest level of protection from advertising content and you will be able to navigate through a cleaner interface.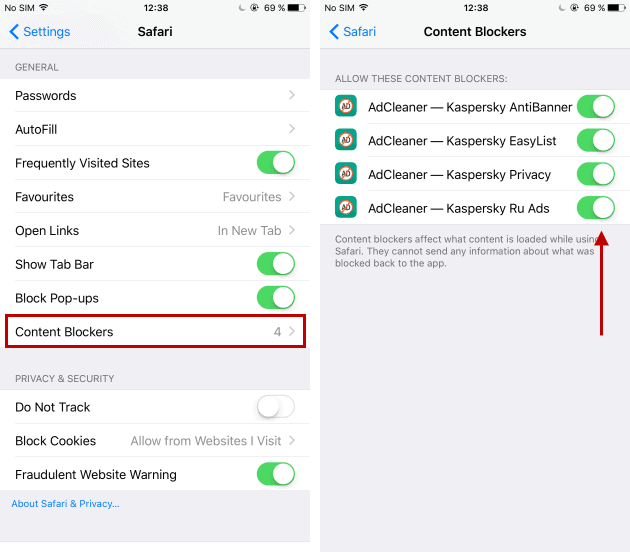 To temporarily disable the lock, simply hold your finger on the page refresh icon and select Upload again without content blocks.
Kaspersky AdCleaner works with iOS 9 and above and is an Adblock for iPhone and iPad that blocks not only advertising banners, but also links, popups that appear while browsing the Safari browser.
By doing this you will be able to open web pages faster and consume less mobile traffic. You will also increase the battery life performance of your iPad.
To avoid being blocked on sites that you trust and that you browse often, you can add them to the list of exceptions by selecting Share e Allow ads. You can also add a site manually by opening Kaspersky AdCleaner and selecting White list staff. Then click on the icon + to insert a new exception and write the URL of the site not to be blocked.