After seeing how to lock a PC with a USB stick, today I want to explain how to block writing to USB stick or external hard drive.
If you need to prevent data from being written to your USB stick, or you want to avoid accidental changes to your files, you can safely disable this feature, how? Across the Windows registry.
Follow this guide and you will understand how to block writing to USB stick or external hard disk.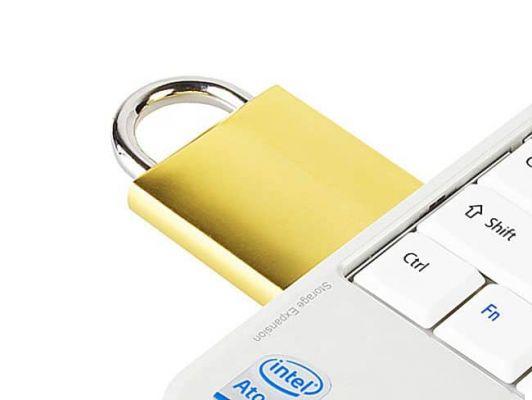 The first step to disable the write function, and therefore the transfer of any type of file to a USB stick, is to open the configuration register by clicking on Start> Run or by pressing key combination Win + R, then type Regedit.
In the window that opens go to HKEY_LOCAL_MACHINESYSTEMCurrentControlSetControl.
If in the folder Control cannot find the subfolder StorageDevicePolicies, you can create it like this: right click on the folder Control and in the menu that opens select New> Key and give it the name of StorageDevicePolicies.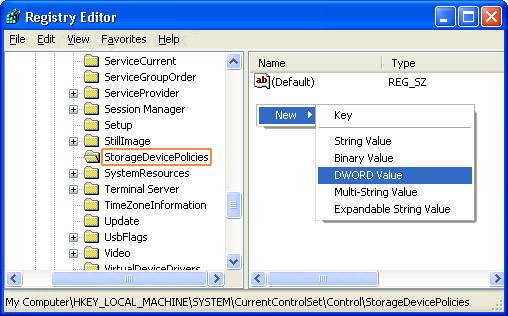 Move inside StorageDevicePolicies and right click in the right part of the screen window and select New> Value> DWORD and give it the name of WriteProtect. Double click on it and give it the value 1.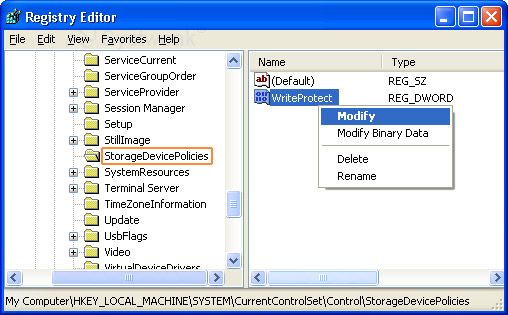 When finished, restart your computer and as if by magic you will no longer be able to write or transfer data to your USB stick. If you want unlock the write-protected USB stick or external hard drive all you have to do is change the value WriteProtect a 0.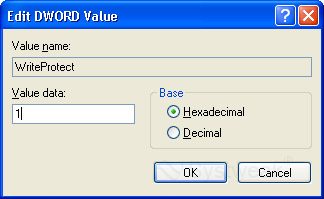 If you don't like the proposed solution because you are afraid to put your hand to the Windows Configuration Registry, I can offer you a simple program, free and in Spanish, called USB Write Protector.
USB Write Protector protects the USB stick from writing and can be launched both from a computer and from the stick itself (portable version). It only works on Windows operating systems. Alternatively you can try USB Write Protect, another free program capable of making any user read the contents of the key while preventing it from adding other data or overwriting existing ones. It only works on Windows operating systems.
Be careful because they also exist USB sticks with write protection switch brand OEM. Before doing the steps described above, check the type of key you are using.