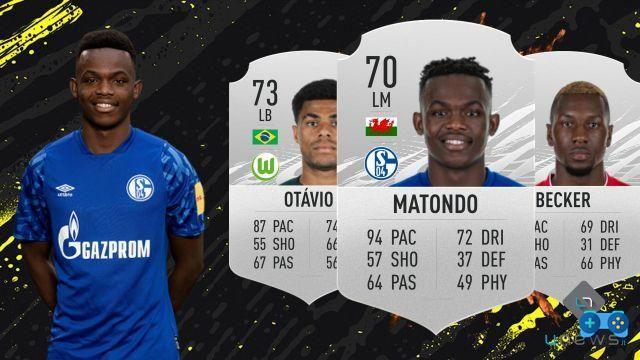 What if we told you that even a silver team can be strong? Of course, having a team made up of very champions is easier, but see it as a challenge and we are sure you will have a lot more fun. Furthermore, in recent times FIFA 21 has been inserting a series of interesting challenges with teams entirely composed of "Argentoni".
Often, opening the packs, we limit ourselves to looking for the great phenomena, very strong players to resell to increase the credit portfolio and build a fearsome hybrid team. Instead, if you analyze the "Argentoni" you will find, trust us if we tell you that you will find some interesting surprises.
It might interest you:
How to recognize a Walkout
How to start earning credits with the Web App and the Companion App
The cheapest Serie A players to start
The cheapest Premier League players to start
The best Ones to Watch (OTW) to bet on
The cheapest La Liga players to start
The cheapest Bundesliga players to start
The best team in the Premier League for 100.000 credits
Advice on buying and selling
The best team in La Liga for 100.000 credits
The best team in Serie A for 100.000 credits
The most buggy players in Serie A
Eight economic "beasts" absolutely to buy
How to make a lot of credits with flipping
The strongest team in La Liga
The most buggy players in the Premier League
The most buggy players in the Bundesliga
The strongest Premier League / Ligue 1 / La Liga Hybrid Team by 200000 credits
The Premier League / Ligue 1 / La Liga / Serie A Hybrid Team at low cost
The strongest team in the Bundesliga
The strongest team in Ligue 1
Please note: - next to each player you will find the relative purchase price. The one on the left refers to the PS4 version, the one on the right, the Xbox One version!
Formation: 4-2-4
Goalkeeper
Ron-Robert Zieler (OVR 72) - 900/1000: The 31-year-old Cologne defender is a very interesting choice. In fact, to be a silver card it has very good values, especially in diving and positioning.
Left back
Paulo otavio (OVR 73) - 1200/2600: The Brazilian full-back at Wolfsburg is the full-back that everyone would want in an attacking team like this. If we take into account his speed, we can confidently confirm that he is the perfect man to combine midfield and defense. To improve his defensive skills instead we recommend it Guardian chemistry style.
Defenders
Evan ndicka (OVR 74) - 2400/3800: Having a balanced defense is everything, even using offensive formations like these. Precisely for this reason, the 21-year-old Frenchman is the ideal choice, despite his 192 cm in height, he manages to combine speed and defensive skills.
Konstantinos Mavropanos (OVR 73) - 1000/1300: Even the Greek defender of Stuttgart can help you build the strongest silver team in FUT 21. Furthermore, his height can be valid in the penalty area, both yours and that of the opponents.
Right back
Robert Gumny (OVR 70) - 850/750: Even the right defensive flank needs a sprinter, and this is where the Polish full-back from Augsburg comes into play. However, the same speech as Paulo Otavio applies, we advise you to strengthen his defensive skills through the use of an understanding style, in this case Sentinel.
Midfielders
Djibril sow (OVR 74) - 3800/10000: The Swiss midfielder Eintracht Frankfurt is a very balanced player, with 3 * Skill Skills and 4 * Weak Foot is an excellent player even in the attack phase.
Steven Zuber (OVR 74) - 6800/10000: This is another extremely balanced midfielder, so if you want a true all-rounder, the Swiss is for you.
Left wing
Rabi matondo (OVR 70) - 1900/1100: This 19 year old Welshman is a real splinter, if you want to perfect his skills and make him unbeatable equip him with the Understanding style Predator.
Right wing
Sheraldo Becker (OVR 68) - 1200/1800: To build the strongest silver team in FUT, this athlete is the perfect choice, even if he does not have great skills as a "skill" is ideal for carrying balls in the middle of the area. opponent penalty.
Forwards
Ihlas Bebou (OVR 74) - 2600/4300: Having a fast attacker on FIFA is a must, if he has 4 * skill skills he is the perfect player to send the most difficult defenses into a tailspin. If you want to improve its shooting, we recommend using it Understanding style Predator.
Silas wamangituka (OVR 70) - 950/1700: Here is another noteworthy striker, his speed will allow him to leave the void behind him. Beyond this important aspect, it must be borne in mind that the young Congolese striker is particularly strong in the head and is gifted with an intoxicating dribbling.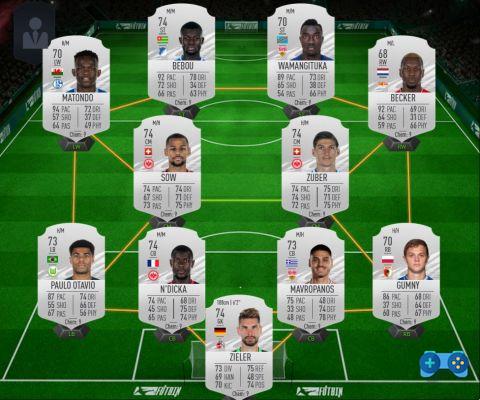 Let us know in the comments if you have tried this team too and if you are preparing to build the strongest silver team in FIFA 21 Ultimate Team.