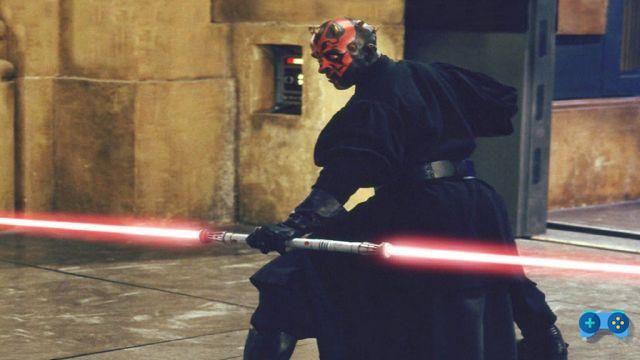 An elegant weapon for more civilized times
If, like myself, you grew up on bread and Star Wars (or Star Wars if you prefer Dante's language), you cannot but remember with pleasure this phrase of the great Obi-Wan, when he hands his father's lightsaber to his young apprentice.
Much of the love of the series is tied to this particular weapon, born from the visionary mind of George Lucas and transposed to the screen with great success.
Over the years we have had the opportunity to see different types of lightsabers, from the sober but powerful one of Darth Vader to the iconic one of Darth Maul, passing through the horrifying version in the hands of Kylo Ren.
Just one of these versions has landed on Star Wars Jedi: Fallen Order, a recent game from EA and Respawn Entertainment.
We are probably talking about one of the most loved and particular, the double-bladed lightsaber, which in addition to possessing a discreet aesthetic taste, manages to demonstrate its usefulness in battle.
Let's find out together how to take this eccentric weapon.
Where to find it
During the adventure that you will face in the company of the young Cal Kestis in Star Wars Jedi: Fallen Order, there will be many weapons that you will use, but few will be as useful as this one.
In fact, the double-bladed lightsaber will be your perfect companion during clashes with numerous groups of enemies, without forgetting that it will come in handy later in the adventure.
As already mentioned in the beginner's guide, this weapon can be collected in Dathomir, home planet of Darth Maul precisely.
Once you land, in the distance you will notice the entrance to the temple, advance in that direction, facing a series of platform sequences and some climbing.
The path will not be easy, during your hunt for the two-bladed weapon you will come across the Brothers of the Night, you can choose to face them or focus on the goal.
Towards the end of the path, you will arrive at the Bastione dei Fratelli, once there, turn your gaze to the right and go down, you will surely notice a small cave, that is your destination.
After entering, you will find a workbench, use it and you will get the coveted sword.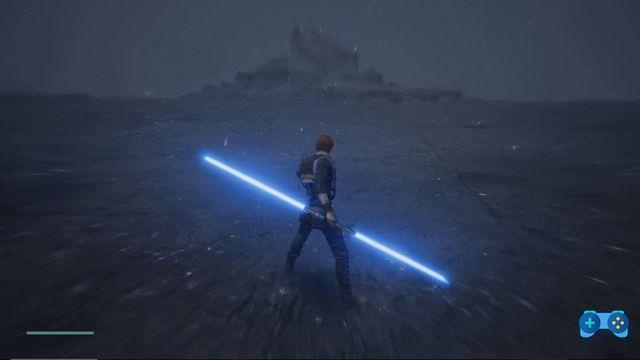 Are you enjoying Star Wars Jedi: Fallen Order? Let us know your views. If you haven't purchased it yet, click here.
May the force be with you!