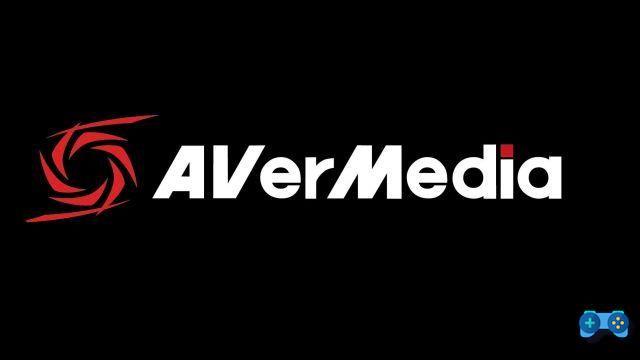 AVerMedia Technologies, Inc., is pleased to present the webcam CAM 310P and CAM 315, two high-performance webcams designed to offer the best streaming experience for offices and home premises, for content creation, medical / personal use and more. With these latest releases, AVerMedia offers a wide range of webcams for beginners, intermediate users and professionals, catering for all different streaming needs.
"With the launch of these two new devices, we are proud to offer a full range of webcams for everyone," said Michael Kuo, President and CEO of AVerMedia. "We set out to help people around the world overcome the challenges they face during the COVID-19 pandemic by enabling them to work, learn, create and connect online quickly and easily, without sacrificing video and audio quality. "
AVerMedia CAM 310P
AVerMedia CAM 310P is the perfect beginner webcam, ideal for everyone, from students sharing on-screen content to professionals who work from home, to patients seeking stable bonds with family or doctors. Optimized for minimal interruptions, the webcam offers better video quality and reception than most laptop cameras, making it perfect for professionals, students, teachers, medical patients and more. The CAM 310P offers a variety of features to ensure high quality video streaming and accurate audio for all needs, from virtual business meetings, lectures or doctor's appointments, to virtual connection with loved ones.
The main features of the CAM 310P:
● 1080p video quality
● Viewing angle up to 78 °
● Autofocus lenses
● Deisgn with 360 ° rotation
● Privacy security shutter
● Custom video settings
● Accessories for easy mounting / mounting on PC and laptop
AVerMedia CAM 315
AVerMedia CAM 315 is a webcam designed for more advanced streaming, with features that are better suited to professionals, such as doctors and teachers, or content creators looking for higher quality audio and video. This plug-and-play webcam delivers clarity and fluidity at all camera angles, simultaneously delivering 60fps video in 1080p FHD quality. Users will have no delays or distortions during their online teaching sessions, video conferences or their virtual meetings.
With an F2.2 aperture and a 95-degree wide-angle lens, users can take advantage of even confined spaces, shooting multiple scenarios and multiple users in a conference or meeting. Optimized for presentations, teachers and students can easily share documents or show projects on the screen while using this webcam.
In addition, with the latest CamEngine software supplied, the CAM 315 offers simple and advanced functions such as Digital Pan, Tilt and Zoom (ePTZ) and motion tracking with AI to increase the production value of a user's flows, all while maintaining excellent video quality when zooming.
The motion tracking feature with AI will also unlock the auto framing function, monitoring the movements of the users 'or guests' face and mouth, while the 360-degree rotatable design and adaptive mounting option allow you to achieve an angle of perfect recovery. The 1⁄4 "thread tripod mount easily provides an ideal setup for content creators or streamers.
The main features of the CAM 315:
● 1080p video quality
● Opening F2.2
● Viewing angle up to 95 °
● Custom video settings
● AI for noise reduction
● Fixed focus and motion detection with AI
● Dual Stereo Microphones
● Privacy security shutter
● ePTZ (Digital Pan, Tilt, and Zoom)
● Deisgn with 360 ° rotation
● 1⁄4 "tripod holder
The new CAM 310P and CAM 315 are the latest additions to AVerMedia Technologies' line of webcams, offering options for all users with different needs while learning, teaching, streaming or virtually meeting from home. They are compatible with over six video conferencing software, including Zoom, Skype, Microsoft Teams, and Google Hangouts. To complete the webcam family, the current Live Streamer CAM 513 is now an officially certified product by Zoom Video Communications, so all its features are perfectly integrated with the Zoom platform. Regardless of usage or experience level, AVerMedia Technologies has a webcam to facilitate the virtual meeting experience.
AVerMedia CAM 315 will be available on February 25 and CAM 310P will be available in March 2021.