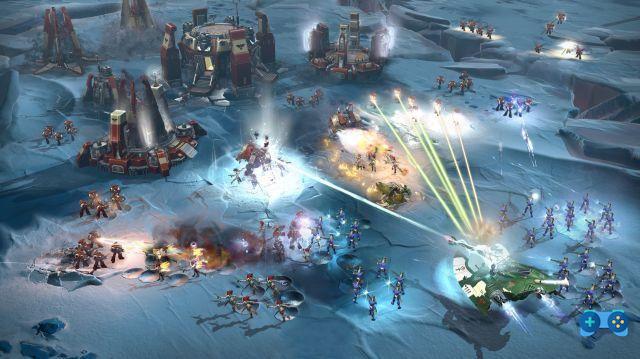 Here are all the details.
Warhammer 40,000: Dawn of War III, is ready to battle with the Open Beta Multiplayer which will take place this weekend from 21 to 24 April. Over these four days, players will be able to unleash colossal armies of Space Marines, Eldar and Orks against each other in chaotic battles that will push their strategies to the limit.
To help players prepare before the conflict begins, Relic Entertainment has released a video of a 3v3 multiplayer match commentary from the developers. As the action begins, Game Director Philippe Boulle and Game Designer Carolina Mastretta highlight the pros and cons of the game, giving helpful tips and advice for veterans and new players alike.
To find out more, you can also go to the following site: https://www.dawnofwar.com/article/6-tips-to-help-you-survive-open-beta. To access the Dawn of War III Open Betainstead, just register here.
We remember that Dawn of War III will be available on April 27, 2017.