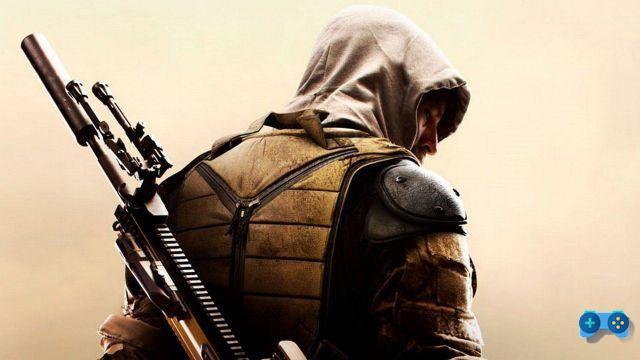 Today, March 4, CI Games unveiled the first gameplay video di Sniper Ghost Warrior Contracts 2. This new trailer focuses on the next-gen features of the new Contracts 2, which aims to lead the series Sniper Ghost Warrior to new levels and broaden its horizons.
As the killer sniper Raven, players will use authentic equipment and weapons in sandbox maps on a large scale, tracking and eliminating targets through a variety of approaches. Contracts 2 will be available from June 4 2021 to PS5, PS4, Xbox Series X / S, Xbox One e PC
Il pre-order of the physical edition to PS5, PS4, Xbox Series X / S, Xbox One can already be done, thus receiving as a bonus exclusive weapons and skin packs (only at selected retailers).
Sniper Ghost Warrior is a noble series of tactical first person shooters which focuses its attention on snipers and on distance shooting. To date, the series matters more than 11 million copies sold around the world e CI Games is delighted to continue working on the franchise thanks to the highly anticipated sequel.
Sniper Ghost Warrior Contracts 2 promises to resume and enhance the feel of the first chapter and adds an extra layer of challenge with precision shots from extreme range, towards targets located over 1.000 meters away. Beyond that, a whole arsenal of new features is introduced.
Precision shots with one extreme range di over 1000 m.
A spectacular one single player campaign set in the modern Middle East, with 5 different sandbox maps and a large variety of fully accessible interactive areas.
More realism thanks to authentic gadgets e customizable weapons to develop different styles of play.
Replayable missions which can be completed in different ways, with unlockable rewards to achieve all objectives.
Next-gen functionality: improved loading times and enhanced images with native 4K resolution.
opponents more intelligent with improved tactics.
Il pre-order of physical editions di Sniper Ghost Warrior Contracts 2 to PS5, PS4, Xbox Series X / S, Xbox One is already available. Plus the game in version PC is available for adding to the Steam Wishlist. Pre-order related bonuses include:
Marcus Tactical: A lightweight sniper rifle with great stability
FFF-45 ACP Luring Pistol: A lethal weapon with special bait ammo
Sniper Ghost Warrior Contracts 2 the June 4 2021 to PS5, PS4, Xbox Series X / S, Xbox One e PC. More information can be found on the Official site.