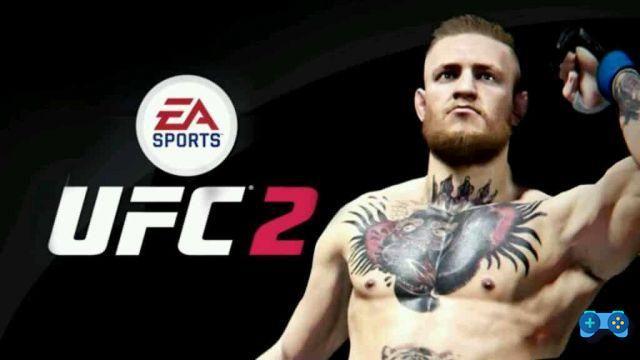 In addition, for the occasion, a special trailer.
EA confirms, with an official communication, the release date of EA Sports UFC 2, officially set for 17 March of this year; the sports title, which will allow us to play the role of different athletes, will arrive on both new generation consoles: Xbox One e PlayStation 4. To celebrate the announcement, EA also released a new one trailer official that you can find at the bottom of the news, following the press release readable in the following lines. In the trailer in question it is possible to admire the new graphic engine of the title.
GET READY TO BATTLE WITH EA SPORTS UFC 2 STARTING MARCH 17
New action-packed gameplay trailer with some highlights from the latest games for the title
Those who pre-order the game will receive Bas Rutten, Kazushi Sakuraba and a mystery wrestler *
REDWOOD CITY, California - January 8, 2016 - Electronic Arts Inc. (NASDAQ: EA) announced that EA SPORTS ™ UFC® 2 will be released on March 15, 2016 in North America and the 17 March in the rest of the world. For the occasion, EA has released a new one trailer of EA SPORTS UFC 2 with some highlights of the last matches recreated through game sequences that show the new graphics for the characters and special animations. The trailer opens with the EA SPORTS UFC 2 cover athlete, the UFC® featherweight champion Conor McGregor, showcasing the new Knock-out physics system to fans during his title match at UFC® 194. Next, fans will be able to see dynamic grappling and next-generation submissions at work as some of the most iconic moments are retraced. exciting of the last period and it is assumed what will happen in the next meetings. The trailer is available at this link.
"Whether the fans want to try their hand at the next fights, whether they want to change the outcome of the last matches or fight with the legends of MMA, they will be able to do it in the most realistic and exciting way ever seen in an MMA simulation", he specified. creative director Brian Hayes. "The first two fighters available for those who book the game, Bas Rutten and Kazushi Sakuraba, further improve what is already the biggest roster ever for an official UFC game. Their presence is something extraordinary and I'm sure fans will be thrilled when we announce the identity of the mysterious fighter. I can not wait."
If you're eager to get on the Octagon® too, pre-order EA SPORTS UFC 2 to gain launch day access to two legendary fighters: three-time King of Pancrase and UFC Hall of Fame member Bas Rutten, and Japanese MMA legend "The Gracie Hunter" Kazushi Sakuraba, as well as a mysterious fighter to be revealed later *. The deluxe edition of the game also includes up to 30 premium UFC Ultimate Team ™ packs. For more information, visit the website and this link.
EA SPORTS UFC 2 will offer five brand new game modes, including KO mode and UFC Ultimate Team, a revamped Career mode, which will allow you to create female fighters for the first time in a UFC title, and Grapple Assistance, a system of on-screen aids to allow players to learn and refine ground transitions, submissions and takedowns. Full details on the features and game modes are available at http://www.ea.com/it/ufc-2.
* Internet connection and EA account required. You must be at least 16 years old to create an account. Offer subject to restrictions. See www.easports.com/ufc/game-and-offer-disclaimers for details.
EA SPORTS UFC 2 was developed in Burnaby, British Columbia, by EA Canada, and will be released on March 15 in North America and March 17 in the rest of the world on Xbox One e PlayStation®4. More information is available on the EA SPORTS UFC website, while full details on the game's features will be announced in the coming months before launch. Fans would do well to keep an eye on the site, as well as the EA SPORTS UFC page on Facebook and Twitter to keep up to date with the latest news.
EA SPORTS is one of the world's leading sports entertainment brands, with blockbuster video game series, award-winning interactive technology, fan programming and cross-platform digital experiences. EA SPORTS creates connected experiences that convey the excitement of sports through industry-leading video games, such as Madden NFL football, EA SPORTS ™ FIFA, NHL® hockey, NBA LIVE basketball, Rory McIlroy PGA TOUR® golf, SSX ™ and EA SPORTS UFC ®.
For more information on EA SPORTS, including news, videos, blogs, forums and game apps, visit www.easports.com to stay connected, share and compete.