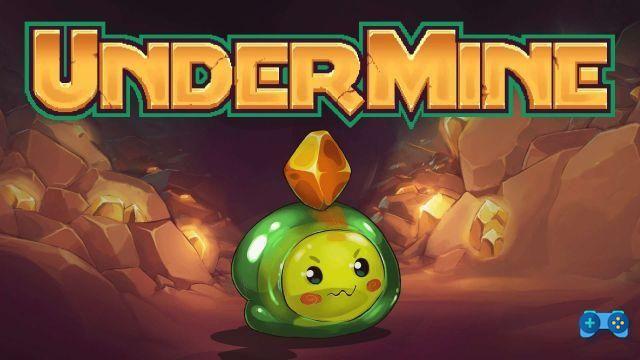 Platform: Nintendo Switch Lite.
Undermine, the title developed and published by Thorium, is a video game that seeks to bring together the best of all existing roguelikes, mixing them in a completely new formula, so as to create a unique videogame experience. An objective, the latter, ambitious and unfortunately not completely achieved. Let's find out why together!
UnderMine is a fun one roguelike e dungeon crawler which uses some elements of role-playing games, such as the permanent upgrades and a very inspired "respawn" system and particular, which we will see later, and a really ingenious system that allows you to change some of the dialogues during the adventure. Unfortunately, however, with the exception of these aspects, the other mechanics are all too similar to those of other more famous games, which makes the title lose its originality.
Furthermore, especially for players who are not used to it to this genre, it could also annoy that feeling of "repetition" that pervades the whole game. Yes, if we think about it, the same thing also happens in Hades or The Binding of Isaac, but their mechanics are different and inspired to say the least. make every game varied and fun. Despite this there are certainly some interesting aspects that could make you appreciate it. But let's go in order.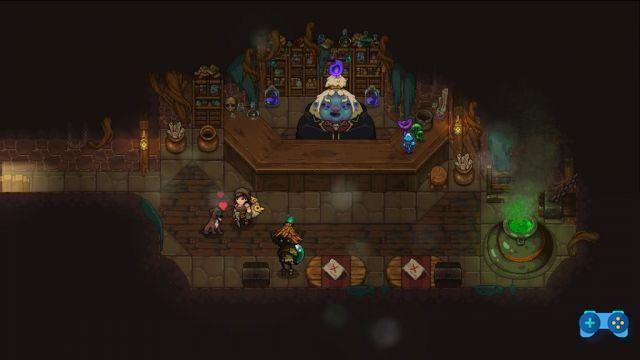 Repeat and die to win in Undermine
The most important distinguishing feature of Undermine lies in the respawn mechanics. Indeed, while our adventure will begin with a certain character, once we have fallen into the depths at respawn we will find ourselves with a completely new character. The interesting thing is that whenever this happens, the NPCs will notice the diversity and will also give us the option to purchase some perks.
In a way, however, this affects the player's attachment to his character, one of the most emotionally important aspects of any RPG. If the character changes with each respawn, players may wonder, "Who cares? in the end I will have another one ". To this objection it can be easily answered that UnderMine, while using RPG mechanics, is actually a roguelike that focuses much more on having the fast pace and the right precision than on the narrative. In short, a title that should be played more for fun than for anything else.
But what are our goals inUnderMine? Simple: a sorcerer sends us to investigate inside a cave, because no one can understand the reasons behind the occurrence of strange earthquakes. Obviously, be prepared for several boss fights and encounters with monstrous creatures who will try to destroy everything that gets in their way.
As mentioned previously, in UnderMine upgrades aren't just temporary, but sometimes some upgrades will be permanent. To get them you will need to buy them, by doing so you will get more vitality, more defense and, above all, you will inflict a greater number of damage. The inconvenient thing is that to be able to unlock this opportunity you will have to keep dying. Which can be frustrating in the long run. As we said in fact, the only way to access the upgrades is to die. Only in this way, in fact, the NPCs will offer us to buy new upgrades.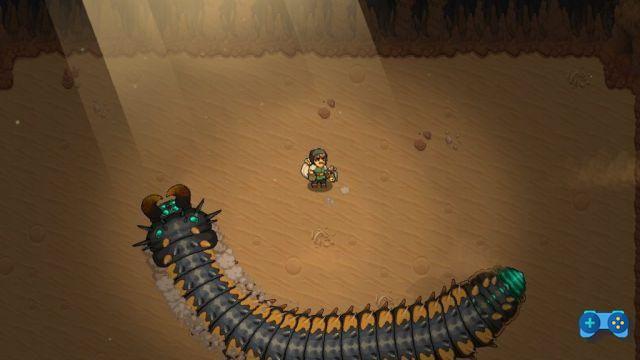 The boss fights within UnderMine aren't particularly inspired, but they turn out to be quite interesting. Perhaps their predictability breaks the player's curiosity a little and spoils the typical dungeon crawler atmosphere, but we can guarantee you that in the end, you will have a lot of fun.
Cute pixel art, but some animations don't convince
From the point of view graphic, UnderMine is extremely accurate and will certainly be appreciated especially by pixel art lovers. Every single sprite is well defined, the colors are bright and everything manages to create a light atmosphere. The animations are well done, but some turn out to be illegible, at least the first few times. When you get used to it, everything becomes clearer, but let's say it's not thanks to animation.
From the point of view of the audio compartment, it's all very nice, the sound effects as well as the soundtrack represent the perfect accompaniment of our adventure.
In general, therefore, during the test on Nintendo Switch Lite we did not encounter any kind of technical problem, therefore, we can say with certainty that there are no bugs or glitches, which these days is already something.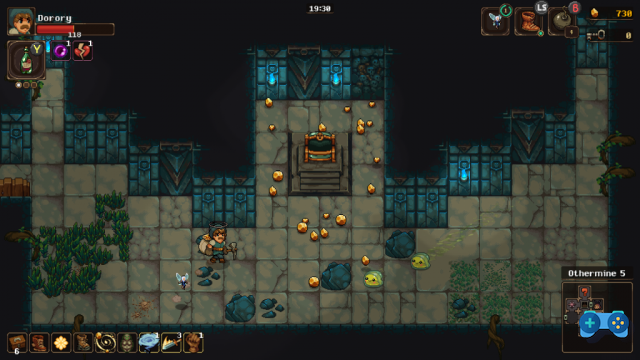 The only "criticality" of the title lies in the mechanics and in some assets that are too "copied" by other roguelikes that ruin the uniqueness of the game. We refer, for example, to some monsters that remember from afar The Binding of Isaac, or the gameover mechanics it reminded us of Spelunky. In short, a bit of a mix of games belonging to the same genre.
That said, although UnderMine is not a particularly original title, it still succeeds in its intent: to entertain the player. It is possible to carry it out in about 20 hours, but it depends a lot on your style of play and your familiarity with the genre. The game is available for Nintendo Switch, Xbox One (also on Game Pass) and Steam at the price of 20 euro.
Final comment
You may be wondering if UnderMine is worth buying. Our answer is yes, above all if you've never played a roguelike. Undermine will in fact seem rich in super interesting and original mechanics, being a condensation of the good things seen in other titles of the genre. It is a light and carefree title, which does not take itself seriously, but which ultimately manages to entertain by making the player understand what the basics of roguelike are.